The Loop
Report: Michael Jordan's private golf club is getting closer to becoming a reality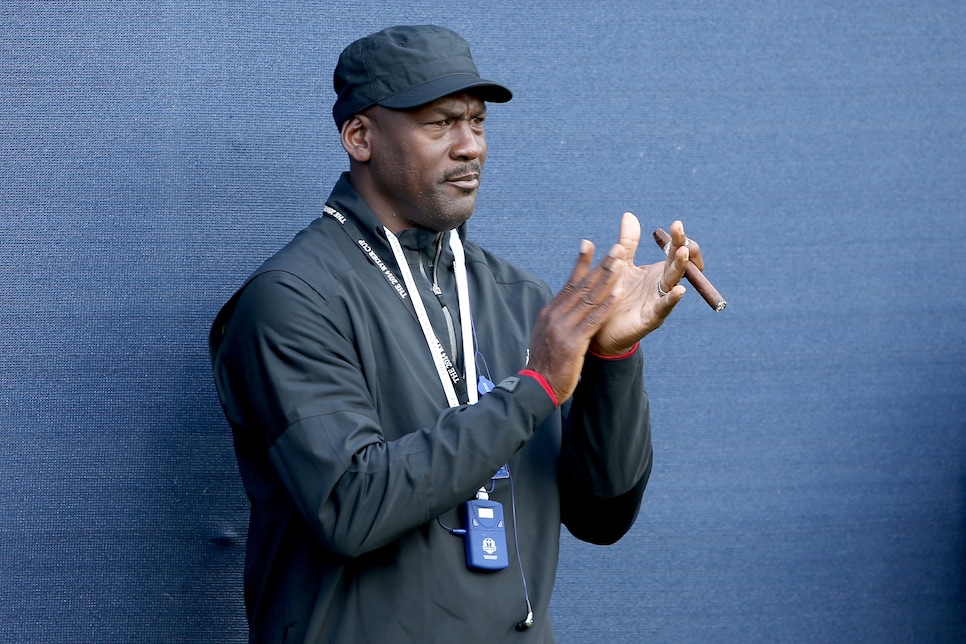 Slow play is a real drag on the golf course, right? Well, imagine being so rich and so powerful that to combat the issue at your already exclusive golf club, you decide to start an even more exclusive golf club of your own. Welcome to the world of Michael Jordan.
In the report, several unnamed sources confirmed the meeting and Jordan's heavy involvement in the course, which is expected to be east of I-95 and north of Bridge Road in Hobe Sound and designed by Bobby Weed.
"It's going to be Michael's joint," a source told TCPalm.com. "Twenty-five other guys are putting up $1 million, but he's the one who makes the rules. It will be celebrity laden."
Remember "The Jordan Rules"? Well, this certainly gives that phrase a whole different meaning.
Jordan has been a member at The Bear's Club and Medalist, where Weed led a recent renovation. In earlier reports, the basketball legend has been described as being unhappy with the pace of play at The Bear's Club near his Jupiter home.
Good for MJ for doing something about slow play. Of course, it's something us mere mortals could only dream of, but again, good for him. Widely regarded as the greatest basketball player of all time, if Jordan pulls this off, he has to at least be in the conversation for the greatest celebrity golfer of all time as well.