The Loop
Report: Golf photographer gets head-butted in Turkey
There's plenty of golf news coming out of Turkey of all places today. Tiger Woods won, Rory McIlroy lost, and Mother Nature beat them both by postponing the anticipated match between golf's two biggest names at the World Golf Finals. Woods also announced he'd consider joining the European Tour (in addition to the PGA Tour. Calm down, people), and oh yeah, it seems there was a minor case of on-course assault.
According to the AP, Ahmet Agaoglu, president of the Turkish Golf Federation, allegedly head-butted a cameraman who he thought was in Woods' line as the 14-time major champion was about to tee off in his opening match against Charl Schwartzel on Tuesday. And here we thought Woods' former caddie, Steve Williams, was a golf photographer's worst nightmare. . .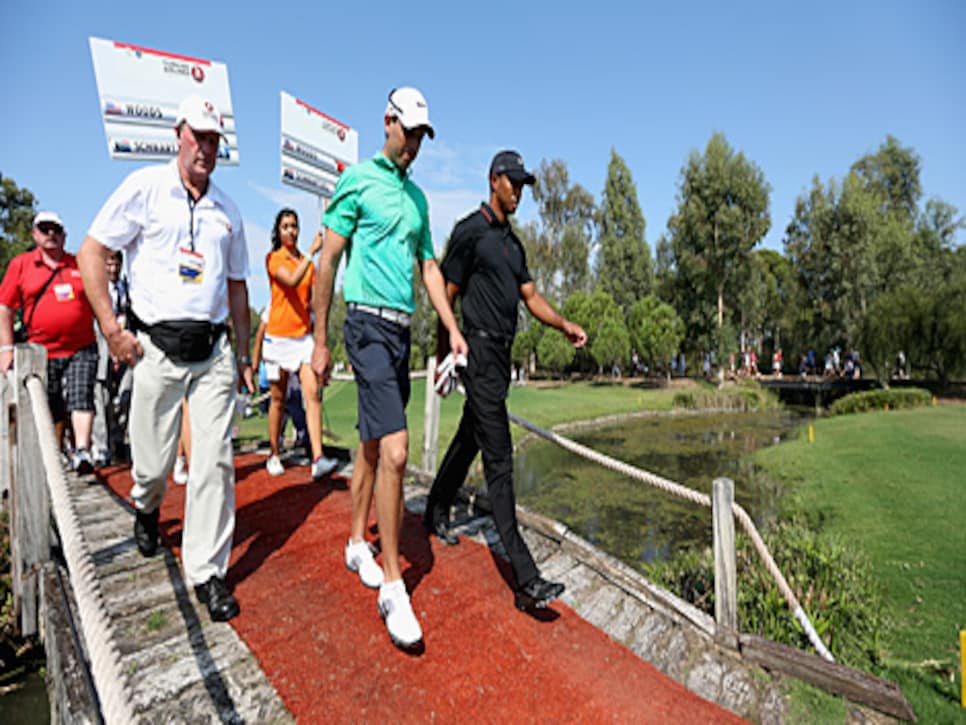 "They were pushing the security guards and one of them pushed me and I replied by pushing him back, as well," Agaoglu said. "I am trying to make everything this week so perfect and it's unfortunate my reaction happened. However, I will prepare a written apology and send it to him apologizing for my own actions."
It appears Agaoglu is also trying to make this trip to Turkey extra enjoyable for Tiger so that he'll consider coming back next year to play in the inaugural Turkish Open next year. Or maybe he's just auditioning to be one of Woods' security guards.