News
Report: E. coli bacteria found at U.S. Open hydration station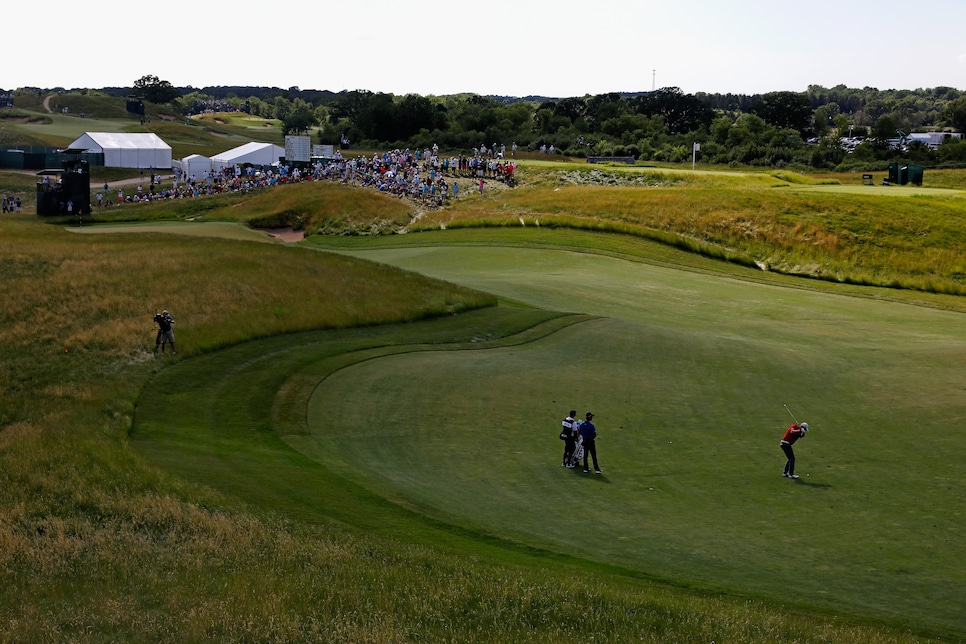 Health officials discovered the E. coli at a water site near the 12th hole. The Washington Ozaukee Health Department told the Journal that there's no evidence of the bacteria at other stations on the course, and that there have been no reports of related illnesses.
On Thursday, the USGA handed out water bottles at the station in question as a sample was being tested. Water bottles will continue to be distributed the rest of the week.
"The safety and security of our guests is of paramount importance to the USGA," association spokesman Jeff Altstadter said in a statement to the Journal.
According to WebMD.com, symptoms of E. coli infection include fever, abdominal pain, nausea, vomiting and diarrhea. Fans with concerns can call the Washington Ozaukee Health Department at (262) 335-4462.