News
Report: Dozens of lobbyists and corporate executives with government dealings belong to Trump golf courses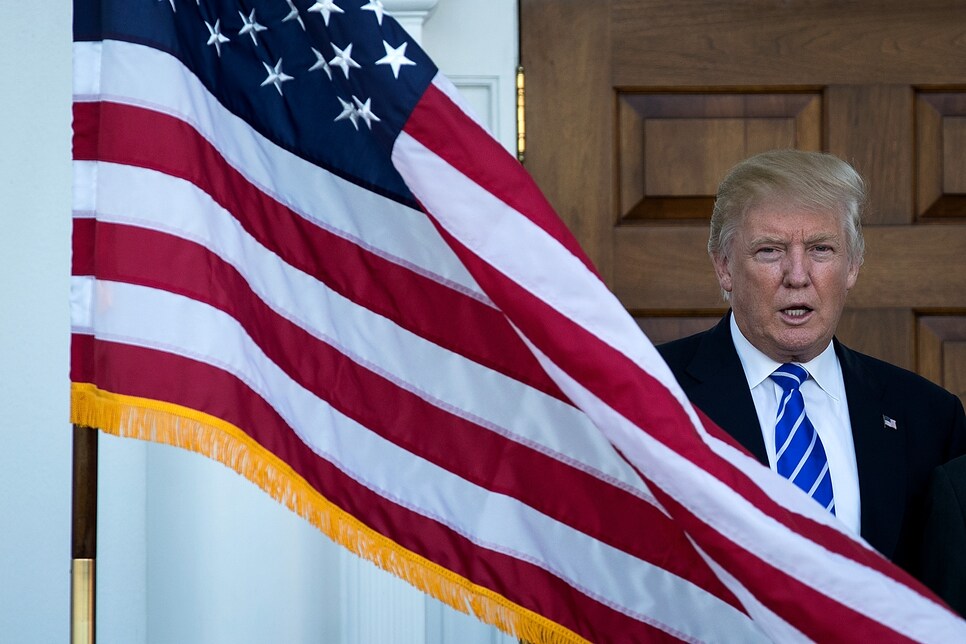 Members of private golf clubs that are part of the Trump Golf network pay initiation fees that can exceed $100,000 and annual dues in the thousands. It's no surprise, then, that they are among the country's elite. But, according to a USA Today report, dozens of them work as lobbyists or for companies that hold federal contracts, raising potential ethical questions.
In an investigation by the newspaper, reporters identified at least 50 executives whose companies hold federal contracts and 21 lobbyists and trade group officials who are members at the Trump clubs that the president has visited most often during his first seven-plus months in office: Trump International G.C./Mar-A-Lago in Florida, Trump National Bedminster in New Jersey and Trump National Washington in Virginia.
There's nothing illegal about these memberships, but they raise potential questions about the nature of their relationships with the president given that these individuals with interest before the government are making payments that benefit Trump's personal business interests. These same members often have access to the president when he's at the clubs and are free to talk to Trump about any and all subjects, according to the report.
While membership lists aren't public at Trump courses, the newspaper used social-media websites and the GHIN website to identify 4,500 club members. The paper said it then contacted hundreds of these members to determine if their businesses had ties to the government and ask whether they have had contact with the president while they frequented the clubs.