The Loop
Report: Donald Trump wanted less attractive waitresses fired from his golf course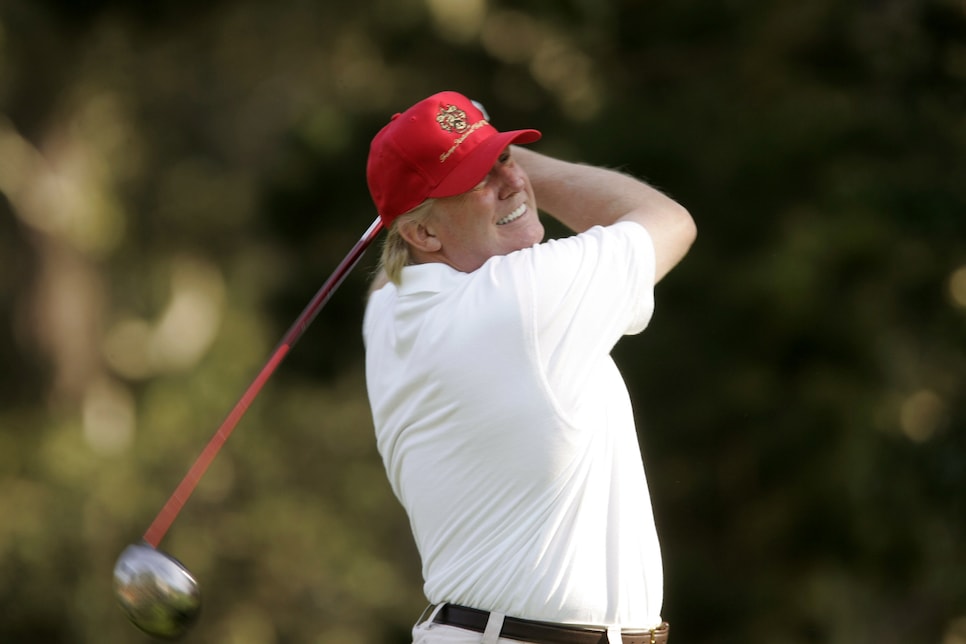 Donald Trump's attention to detail at his portfolio of golf courses -- from waterfalls to light fixtures -- has long been part of his public persona. Privately, a new report says, the Republican presidential nominee was also said to meddle in the appearances of the waitresses employed there.
The Los Angeles Times published a long, detailed story on how Trump ordered club management to fire female employees he didn't find sufficiently attractive. The story features several sworn statements from former employees that are part of a larger labor lawsuit against one of Trump's development companies in Los Angeles County Superior Court.
"I had witnessed Donald Trump tell managers many times while he was visiting the club that restaurant hostesses were 'not pretty enough' and that they should be fired and replaced with more attractive women," Hayley Strozier, who was director of catering at Trump National Golf Club in Rancho Palos Verde, Calif., said in a sworn declaration.
According to Strozier, Trump gave this order repeatedly, but club employees instead altered schedules so that the more attractive waitresses were on duty when Trump visited the club.
Trump's treatment of women has been a recurring theme of his opponent Hillary Clinton's campaign, including as a topic in their much-hyped debate on Monday night.
A Trump Organization attorney, in a statement to the L.A. Times, called the allegations detailed in the story "meritless."