Donald Trump has been a fixture at the WGC-Cadillac Championship since purchasing the Doral Golf Resort property, home of the event, in 2011. However, his presence at this year's tournament was far from a lock.
Not only is the real-estate magnate running for the Republican presidential nomination, but Trump is also feuding with the PGA Tour. Following controversial comments from Trump during his campaign, the PGA Tour -- which has held an event at Doral since 1962 -- recently said it will evaluate its relationship with Trump after the 2016 tournament.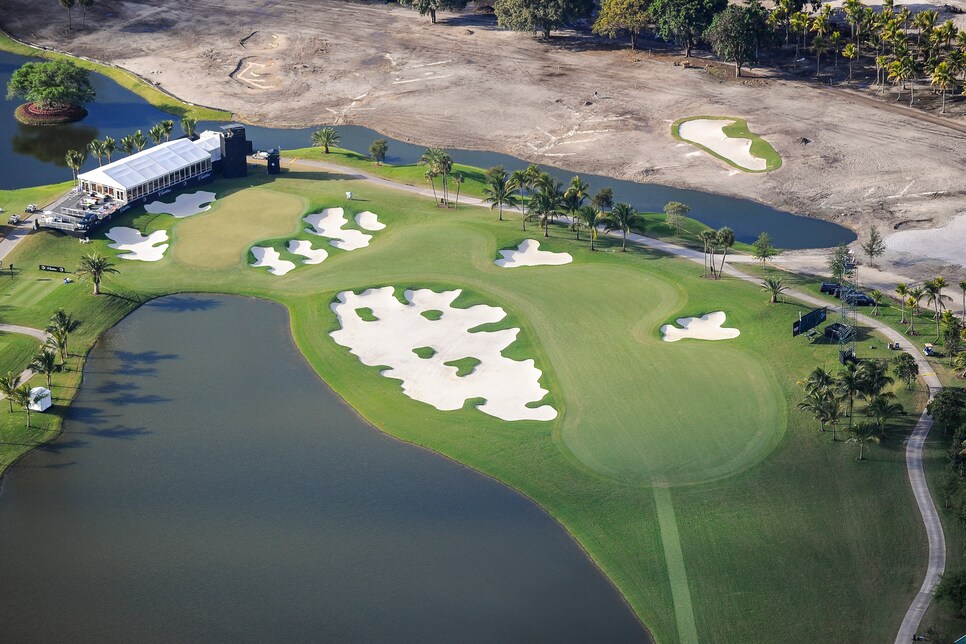 Chris Condon/PGA TOUR/MetLife Blimp
In a surprise to no one, Trump didn't take too kindly to this boast, responding, "They do not want to do that. There's no site like Doral in Florida. I have the greatest site in all of Florida."
But, according to the Miami Herald, Trump is putting his differences aside and is planning on attending the WGC-Cadillac Championship.
"I'll be there very limited because I have the Secret Service," Trump said. "But I'll be there."
Two officials confirmed the news, saying Trump's presence is "fully expected and likely."
The WGC-Cadillac Championship starts on March 3. Dustin Johnson is the defending champion.