News
Report: Tony Finau sued for $16 million by former business associate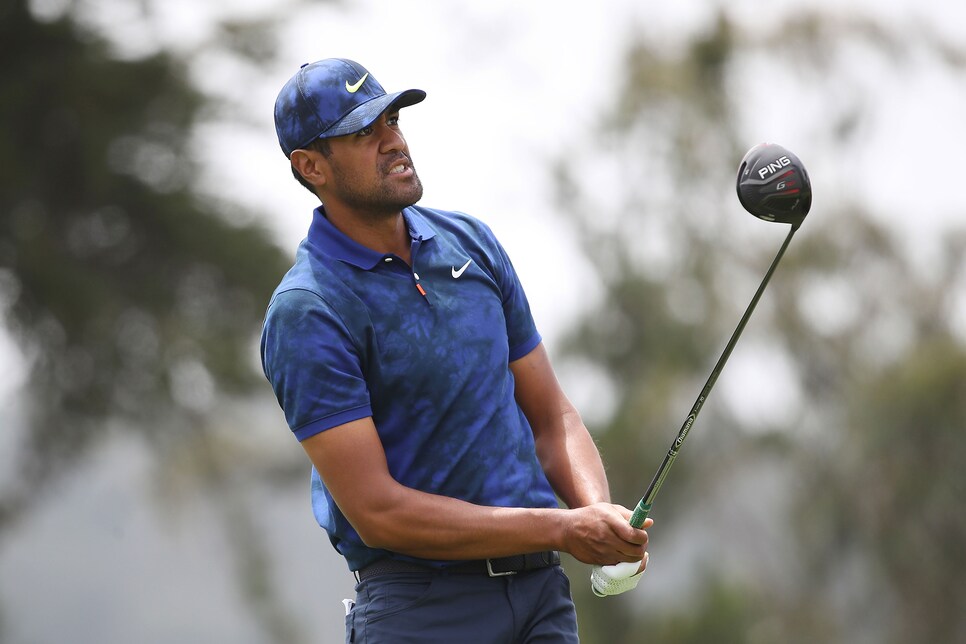 Tony Finau is being sued by a former business associate for $16 million. The Deseret News was the first to report the suit, filed in 3rd District Court last week.
According to the Deseret News, Molonai Hola, the owner of Icon Sports, says he became acquainted with the Finau family around 1997. Hola, a former Salt Lake City mayoral candidate, claims he had an arrangement with Finau's family to pay expenses for Tony and his brother Gipper for several years with the understanding that Hola would eventually be compensated. Some of those expenses, according to the suit, include paying for the family's mortgage payments, insurance, travel, and golf lessons. Hola also says he helped form the Finau Corporation to promote the Finau brothers.
The expenses, according to Hola, added up to $592,371.37. The plantiff asks for that money and compensatory damages of "at least $16 million, plus interest," which the suit claims represents approximately 20 percent of the two golfers' career earnings to date. Tony has made $19,955,606 in 165 career starts on the PGA Tour; Gipper has made a handful of appearances on the Korn Ferry Tour.
Gipper, Finau's father Gary, agent Chris Armstrong and the Wasserman Media Group are also named in the lawsuit.
"We are aware of the matter and have the utmost faith in the legal process. We will not be making further comment at this time," Armstrong said in a statement to the Deseret News.
Finau is 14th in the world ranking and finished T-8 at last week's U.S. Open.