1934-2023
Marlene Hagge-Vossler, the last of the LPGA's 13 founders, has died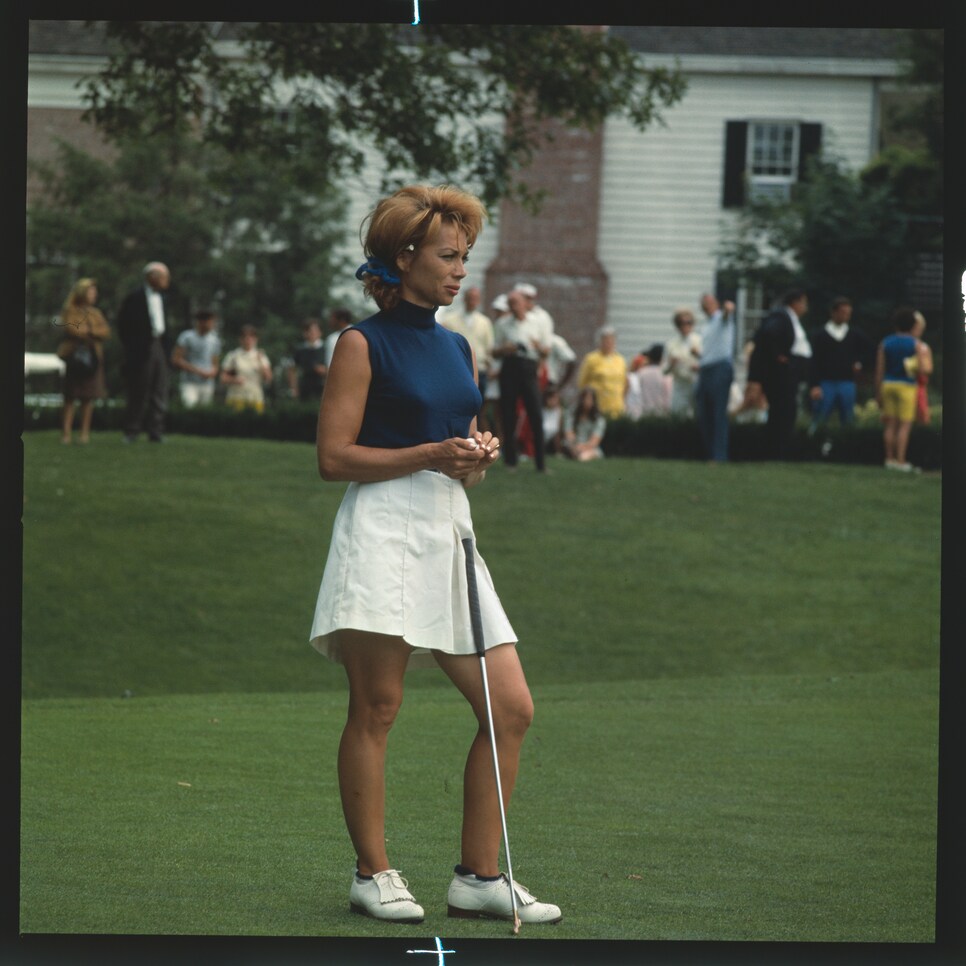 The LPGA Tour lost the last of its original 13 founders Tuesday morning, when Marlene Hagge-Vossler passed away in Rancho Mirage, Calif. Hagge-Vosler was 89.
"Marlene will be missed dearly, but I can guarantee she'll never be forgotten," LPGA commissioner Mollie Marcoux Samaan said in a statement. "She was an impressive athlete, a fiery competitor and at a young age showed women and girls that they could achieve greatness in all areas of life. She will remembered for both her talent and her longevity, competing in each of the LPGA Tour's first five decades. We're incredibly grateful for her contributions to the LPGA, women's golf and women's sports at large. At the LPGA, we will honor her spirit by working tirelessly to help the LPGA continue to grow and flourish."
Hagge-Vossler was born in Eureka, S.D. She and her sister, Alice Bauer, both were tour founders. Their father, Dave Bauer, introduced them to the game at an early age, with Hagge-Vossler getting started when she was only 3 years old. She won the California Long Beach City Boys Junior Championship at 10 and by 13 had swept through several amateur events. She won the Western and National Junior Championships, the Los Angeles Women's City Championship, the Palm Springs Women's Championship and the Northern California Open.
At 13, she also earned a USGA record that still stands. She became the youngest player to ever make the cut at the U.S. Women's Open, playing all four rounds in 1947 at Starmount Forest Country Club in Greensboro, N.C.
Hagge-Vossler turned professional in 1950, becoming a founder at only 15. Her Hall of Fame career spanned more than five decades, with her final LPGA appearance at the 1996 Kraft Nabisco Championship. She won 26 LPGA events, first at the 1952 Sarasota Open and last at the 1972 Burdine's Invitational.
Hagge-Vossler entered the World Golf Hall of Fame and LPGA Hall of Fame in 2002. Her sister joined her in the LPGA's Hall of Fame last year when the tour inducted the eight founders not already in.
Like the rest of the founders, Hagge-Vossler remained a presence around the tour after her retirement, making appearances at the Founders Cup next to the 18th green to greet players.