The Loop
Even with precise, high-tech manufacturing, replicating a beloved club can be problematic
For some players replacing a lost or broken club is an easy transition. For others it is a major undertaking, one that often takes weeks, months or longer to get used to the newcomer. Kenny Perry falls into the latter category, so when his Adams Super LS driver (a club Perry referred to as his "home-run hitter") was broken in transit from New York to Seattle, he was visibly upset.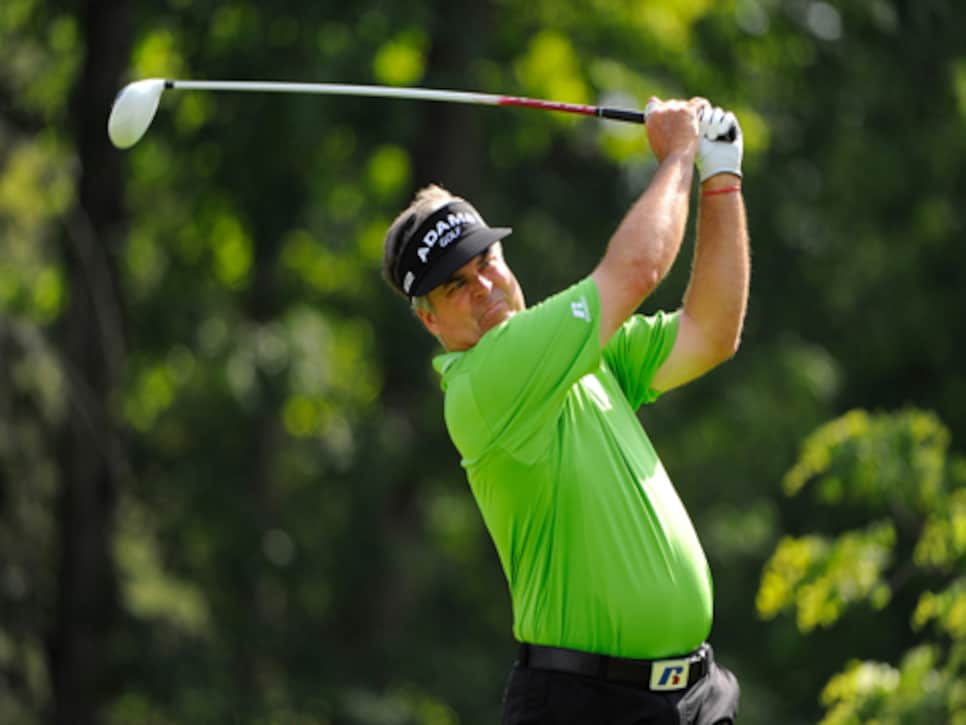 Photo: Chris Condon/PGA Tour
"It's pretty disheartening to go from having a driver that gave you such an advantage to now I'm searching again," said Perry, who won two majors on the Champions Tour this year with the driver and ranks third in driving distance. "To have the year I had going and then to have it changed up like that ... I had a huge advantage with my length. ... [My backup] doesn't seem to have the pop to it, it just seems sluggish, slow. I feel like I'm missing out on 10 to 12 to 15 yards."
Whether those missing yards were real or imagined is almost irrelevant. Fact is, when some players have to go without a club that has been performing, it can sometimes be difficult to find a club that replicates that comfort zone -- and there's a reason for that. In short, it is virtually impossible to make two clubs exactly the same.
For all of golf's space-age technology and fitting capabilities, the truth is each club component has its own manufacturing tolerances. The grip, the shaft, the adjustable cog and the head are designed to be the same from one to the next but often are off by a gram here or a gram there. For everyday players that difference is usually undetectable. For the best in the game, who are acutely aware of how their clubs should feel, it is readily recognizable.
Prior to the start of the 2007 season, Jim Furyk cracked the head on the Srixon W-506 driver he used most of 2006. Despite repeated attempts to duplicate the club, Furyk could not get comfortable with any of the backups. He bemoaned his fate on national TV during that year's AT&T Pebble Beach National Pro-Am and caused CBS' Nick Faldo to comment during the telecast how no two drivers are exactly alike. Furyk eventually gave up on finding a replacement and started using another make and model. Although he still produced a credible season, his earnings in 2007 were more than $3 million less than the previous year.
A year later it was Brandt Snedeker's turn. When Sneds cracked the head of his TaylorMade r7 425 driver during the 2008 Mercedes-Benz Championship, he had a backup with him in Hawaii. That was the good news. The flip side was that despite it having the same specs as his gamer, it just didn't feel the same.
"The bad thing about having a driver that you're having to manipulate a little bit is it kind of changes the way you swing at it, which is unfortunate because it can get you into some bad swing habits," said Snedeker. "That's why you should always have two good drivers. I didn't. I learned the hard way, being the first time going through it. Now that I've figured that out, I've got a good backup."
Indeed, one of Snedeker's priorities upon returning to the mainland was getting his driver situation straightened out. For Snedeker the solution came by looking at his old club. "You can really tell the difference between two clubs," Snedeker said. "Everybody thinks it's the head that's the big deal, but it's the shaft. I ended up pulling the shaft out of my old driver and put it in a new head, and sure enough, it ended up working out pretty well."
Which is something Perry might look at. Although Adams technician Scott Kraul reshafted the 10.5-degree club with a 46-inch UST Mamiya VTS Silver 60-gram X-flex, Perry was adamant the shaft was going to be the most difficult part of the club to replace.
"Shafts don't replicate," said Perry, who endured similar angst when the shaft of his Ping Craz-E putter broke in 2009 after a banner 2008. "As much as they say they're the same, they're not the same. I was killing it. I had a home-run hitter. I don't know if it was just lightning in a bottle, it just all came together perfectly, right shaft, right setup. Now I'm searching again. I'm just going to have to start over."
Like we said, not always an easy transition.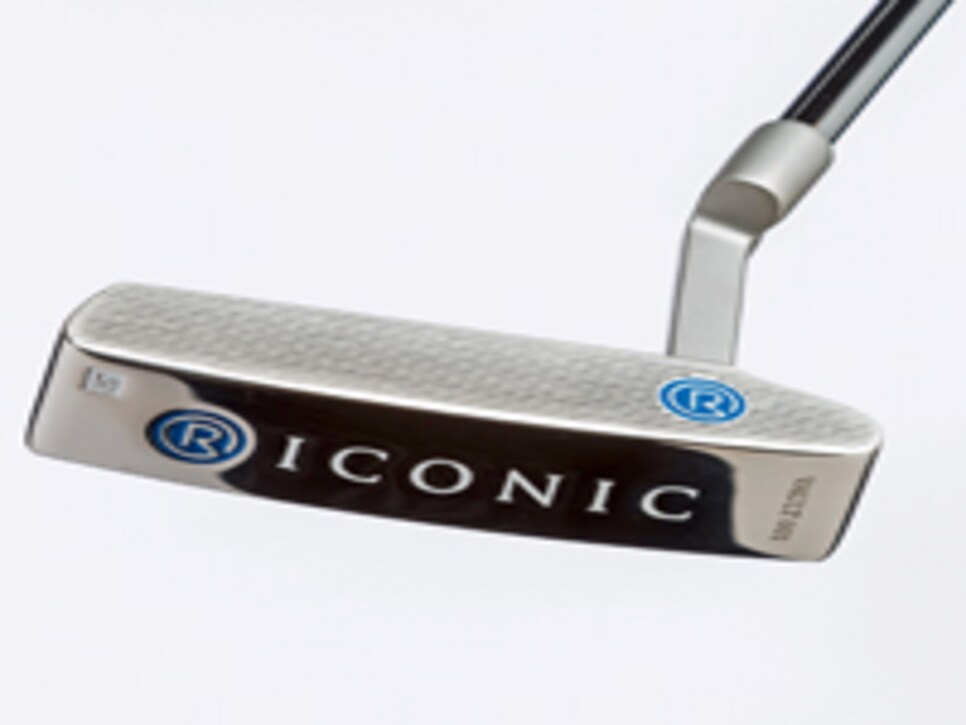 PRICE: $200 (Lengths: 32, 33, 34, 35 36 inches)
John Riegger won the Boeing Classic with this plumber's-neck blade-style putter made from 304 stainless steel with 2 degrees of loft.
Dustin Johnson has tried a number of putters this year, and he had one more at the Barclays -- a counterbalanced TaylorMade Spider Blade. Although Johnson didn't put the club in play for the first round, he had it in the bag during a second-round 71 before missing the cut. ... Nick Watney completed the conversion to Fujikura Rombax shafts in his woods at the Barclays. Watney had switched to the company's Rombax P95 in his fairway woods at the PGA Championship and at Liberty National put a Rombax P75 prototype (made specifically for him) in his Nike VR_S Covert Tour driver. Watney had success with the combination, ranking 11th in driving distance in the playoffs' opener. ... After a brief stint using a conventional-length putter, Carl Pettersson went back to a long putter. At the Barclays he used a familiar model, Nike's MC11W, but with less weight in the head to produce a different feel.