News & Tours
Renton Laidlaw, voice of the European Tour, dies at 82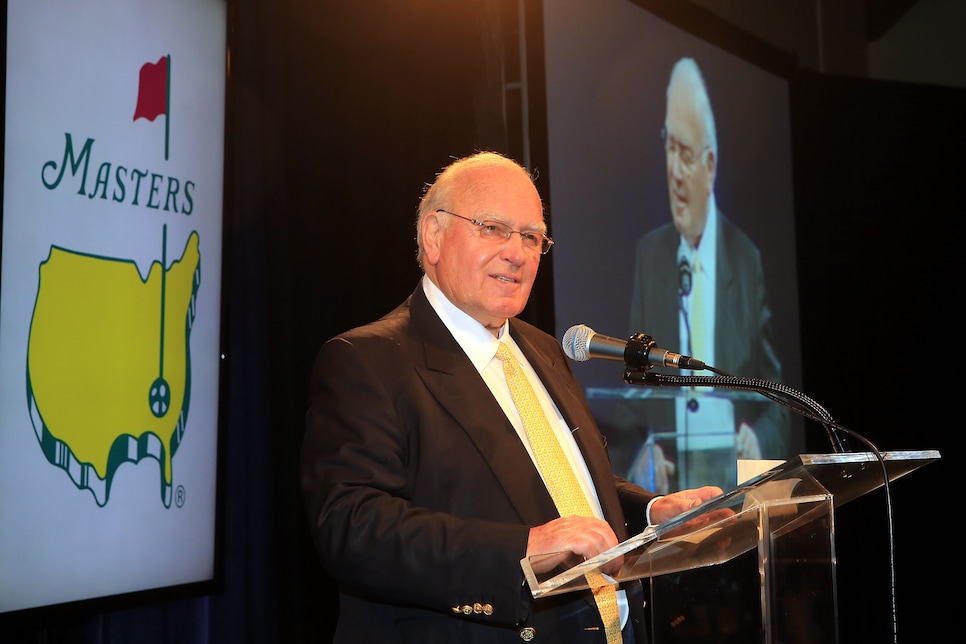 Broadcaster and journalist Renton Laidlaw, affectionately known by many as the "Voice of the European Tour," has died at 82.
Laidlaw began his career in his teens as a copytaker before becoming a reporter for the Edinburgh Evening News covering golf in 1962. Over the next six decades, Laidlaw became one of the leading authorities in the sport, transitioning into radio and TV coverage while continuing to write. In that time he covered 165 majors, highlighted by 58 Open Championships, and became the first non-American journalist to cover 40 consecutive Masters tournaments in 2014.
Laidlaw also served as the secretary of the Association of Golf Writers and was an editor of the popular "Golfer's Handbook."
Laidlaw became more familiar to American golf fans starting in the mid-1990s, when the Golf Channel began regularly airing European Tour broadcasts on the nascent cable network, his distinguished lilt keeping viewers tuning in just a little longer, or a little earlier, with each tournament.
"Renton's knowledge, insight, wit and wonderfully distinctive voice made him an immensely popular figure in golf and sport in general," said R&A chief executive Martin Slumbers. "He was admired by so many of us who grew up listening to his commentary or reading his reports from The Open and the other major championships. Renton made a remarkable contribution to golf over a long and successful career. He will be greatly missed by players and fans throughout the world and by his many friends in the Royal and Ancient Golf Club of St Andrews."
Renton retired in 2015 and was living just north of St. Andrews. He had been struggling with numerous health issues and, according to a report in The Scotsman, was admitted to a hospital in Dundee earlier this week when he had tested positive for COVID-19.
Upon news of his death Tuesday, several prominent players and officials connected with the European Tour offered tributes via social media.