The Loop
Reminder: Unexpected World Series hero Kyle Schwarber can also CRUSH a golf ball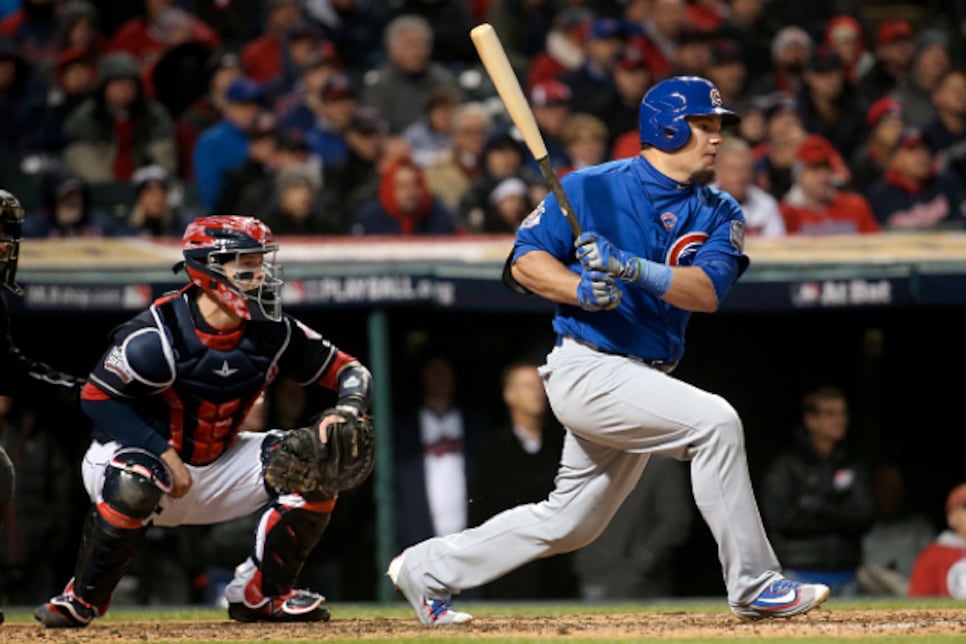 Entering the 2016 MLB season, Kyle Schwarber was expected to be a key cog in a vaunted Chicago Cubs offense. But in just his second game, the 23-year-old slugger suffered a torn ACL and LCL in his left leg on a collision with teammate Dexter Fowler. Just like that, Schwarber's season was finished. Or was it?
After making a surprisingly quick recovery from major surgery, Schwarber was cleared by team doctors to play last week. And despite being out of baseball for more than six months, the Cubs decided to include him on their World Series roster. So far, the move has paid off. Through two games, Schwarber has been Chicago's offensive MVP. He hit a double off the wall and drew a walk in a Game 1 loss to the Cleveland Indians and added two RBI singles and another walk in Game 2 as the Cubs tied the series.
Why do we care about Schwarber so much? Because he can absolutely crush a golf ball as well. By basically taking his baseball swing. Yep, that's right. Check out this video from last October in which he launches a tee shot that supposedly went 370 yards and over a par-4 green at Shaker Run Golf Course in Cincinnati:
It's unclear how much Schwarber, a defensive liability even when healthy, will play in Chicago over the next three games as the World Series shifts to a National League ballpark (meaning he can't play the role of designated hitter). We're guessing, though, that any Cleveland Indians fans who watched the first two games -- or that above clip -- are hoping he stays on the bench.