News
Remembering the Gambling Man: Phil Rodgers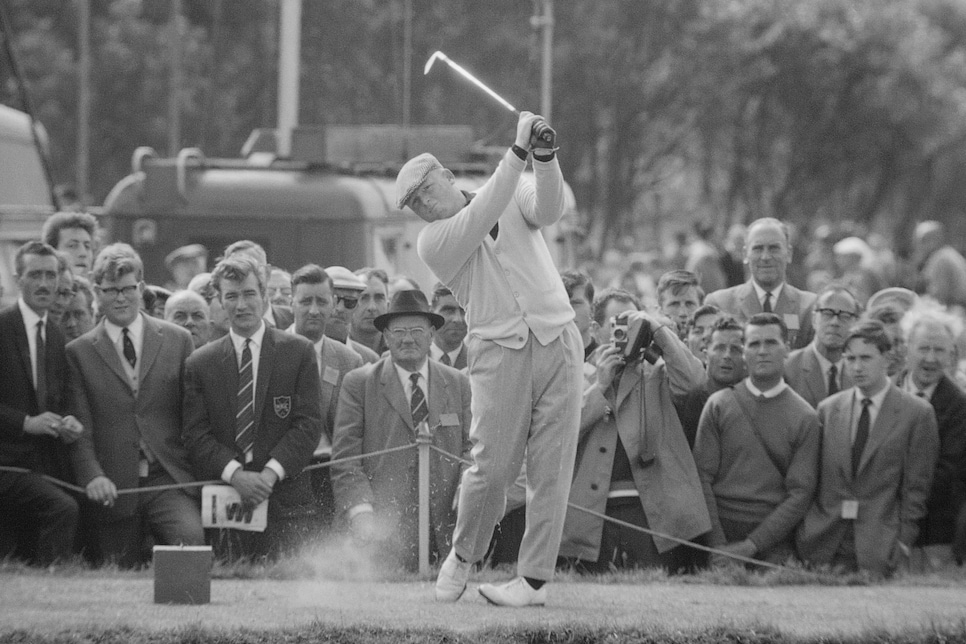 Photo By: R&A Championships
His death this week hit me harder than you'd think—I haven't seen Philamon Webster Rodgers in 10 years—because I always connected him to Jack Nicklaus, flip sides of the same vinyl record. He was yin to Jack's yang.
Back in 1983, I spent a week with Phil while he was an outpatient at La Costa's fat farm on a 600-calorie-a-day diet, sort of. We ate and drank and played golf. He gave me a lesson and a sand wedge he designed, still in my garage. We hung out at SeaWorld in San Diego, where he told me he wanted to come back as a sea otter. "They only do two things—eat abalone and play. I'm one of the great players in the world," he said.
Even further back, Nicklaus and Rodgers were the dominant rookies on the tour: chubby, cocky and supernaturally talented with brilliant amateur careers. Jack always had that Teutonic discipline born of an Ohio pharmacist. Phil was Bohemian, the loudest guy in the grillroom, sandaled and Southern Californian.
"Jack was like me," Rodgers said. "Very similar to me. Our personalities are not that far off."
Nicklaus demurred when I asked: "As kids in amateur golf, we were both very competitive and after each other's throats all the time. Through this we became friends," he said.
Rodgers was a product of the legendary San Diego junior golf program that produced stars from Gene Littler to Phil Mickelson. Rodgers started playing at age 4 and shooting regularly in the 60s at 13. His turning point came when Paul Runyan started teaching at La Jolla Country Club in 1955.
"In about two months Runyan took me from where I was the equal of a lot of golfers to where there wasn't anybody who could beat me," Phil said. "He taught me how to play golf. I knew you were supposed to do your best to get pars and birdies, but I really didn't know how to manage myself. That was an experience that very few people in the world would ever get, because there weren't very many people who had to play golf like he did. Runyan was small and weak and had to take advantage of every single situation."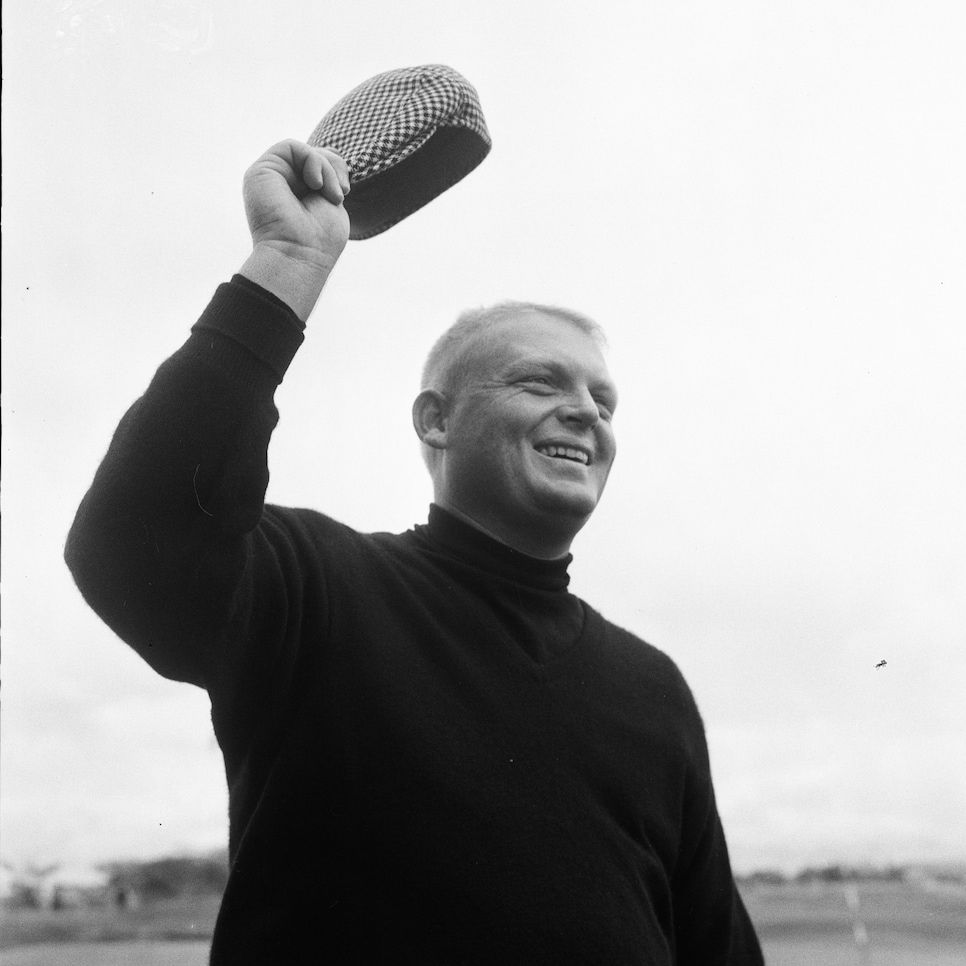 Rodgers said he probably spent too much time with people much older than himself. "I've always been a street person, a survivor. I grew up around gambling and saw some tough things at an early age," he said.
He got suspended from the Southern California Junior Golf Association for taking $39 from another kid in a junior tournament, but mostly he played big-money games. I remember him telling me about winning $8,000 in one match with Dr. John Moler, later the president of Aldila. "Doc was about a 5-handicap. He shot 71, and I shot 65 to beat him by one. I honestly can't remember ever losing a match for big money," Rodgers said. "I'd go around telling everybody how great I was. They'd get so mad they couldn't get out of their own way. That's how I won the NCAA [in 1958]. I threw my money clip down on the first tee and said, 'You guys can't beat me. Nobody can.' "
The strategy continued to work at the University of Houston and then in the Marines, where he won nearly every college and military tournament he entered until the 1960 U.S. Amateur—his first head-to-head match against Nicklaus.
Jack was the defending champion, but Rodgers bragged all week that he couldn't wait to play him, that he would "bury Nicklaus." When they met in the third round, Rodgers was one under par through 13 holes and out of the tournament. Nicklaus was seven under. "It was my first experience at being humbled," said Rodgers. Jack later admitted that he spent all his energies on Phil and lost his next match, 5 and 3.
Rodgers joined the pro tour in late 1961 and won his first tournament the next January at the Los Angeles Open with a course-record 62 in the final round; it was the same event Nicklaus tied for 50th in his professional debut and collected last money ($33.33).
"Phil claims that the big break of my career was when he put a ball into a tree on the 17th hole at Oakmont in the 1962 U.S. Open," Nicklaus told me. "Phil could have won that Open; he took an 8 on the hole." Rodgers added that he four-putted another hole and still finished only two strokes out of the fateful playoff between Nicklaus and Arnold Palmer. Nicklaus won, made the cover of Time Magazine, and yang edged past yin forever.
"Jack hit the ball at least 35 yards farther than I did," Rodgers would recall. "On the 13th hole at Augusta, I hit a good drive down the right and had a 3-wood to the green. Jack hit one of his towering draws over the corner and had a [expletive] 9-iron left! We didn't play in the same world. Maybe I got to respect his ability too much and admired him to the point that I didn't think I could beat him."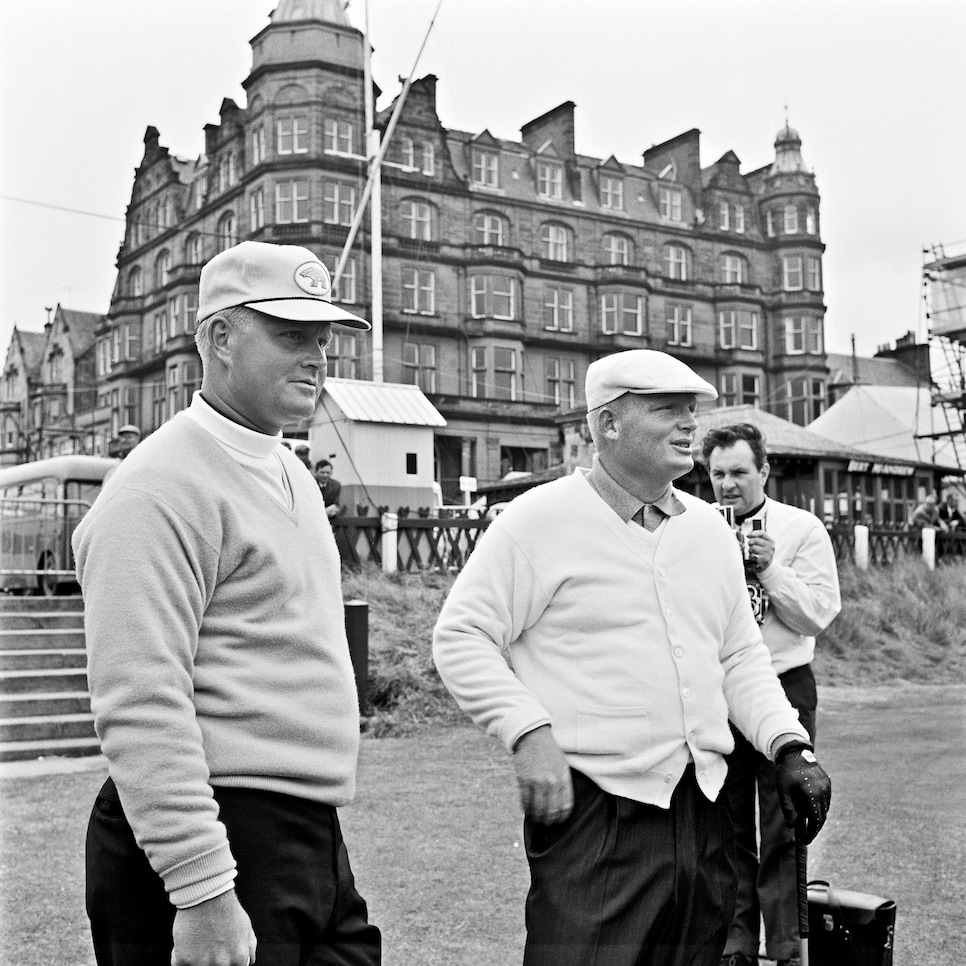 Rodgers won five tour events altogether. He once told me he "almost won three British Opens [1962, '63 and '66] and should have won the 1966 U.S. Open." But he was never again the brash, confident player of his youth.
The two drifted apart in the 1970s. Enter again Paul Runyan, whose book, The Short Way to Lower Scoring, was excerpted in Golf Digest. At age 40 Nicklaus was struggling and his career appeared to be ending when he read the excerpt, ordered the book and reconnected with Rodgers at the 1980 L.A. Open.
"Nicklaus asked me to stay at his house during the Inverrary tournament," said Rodgers. "I ended up staying 2½ weeks. I told him he's got a seven-star hotel in the Mobil Guide. One night, 50 pounds of salmon, and the next night, 40 pounds of lamb chops. We flew down in a chopper to the tournament every day, came back and practiced at Frenchman's Creek in the afternoon and then hit shots under the lights in his yard at night. We even got the kids out there. We spent two weeks practicing day and night."
Rodgers taught him Runyan's stiff-wristed chipping stroke, which is actually putting with a lofted club. He showed Jack his own "whirlybird" pitch in which the club is picked up abruptly at the start of the swing and then dropped on an inside path coming through. His instruction spilled over into the full swing as he explained "the flat spot," the bottom of the swing arc when the clubhead is moving parallel to the ground. "The key to improvement is in lengthening your flat spot," Rodgers told Nicklaus.
Other golfers had changed their swings before becoming great—most notably Ben Hogan, who went from a wild hook to a controlled fade—but before Tiger Woods, no great player had made such a significant change after greatness. Nicklaus, with 15 professional majors behind him, put faith in his old friend and radically revised his whole short game and some of his full-swing thinking. The result was almost instantaneous. Nicklaus won two more majors a few months later, the 1980 U.S. Open and PGA Championship. Another major would come in 1986, bringing Jack's total to 18. You might say, without Phil, Tiger would be only one behind.
In his continued success as a world-class teacher, Rodgers finally delivered on the promise of his youth. At 80, with his wife of 33 years, Karen, beside him, Phil died in the University City, Calif., home where he'd lived since the 1960s. Fittingly, Jack said goodbye with this tribute:
"Today we lost one of golf's greats, one of its most colorful individuals, and one of my dearest friends. Phil Rodgers had been battling leukemia for years. My wife, Barbara, and I had a chance to reunite with him in May. He was struggling greatly, but it meant the world to me to see him. [Over the years] we golfed, fished and socialized together. I will miss him dearly, just as the game will miss this very special man."