The Loop
Remembering Larry Packard, an architect who leaves an enduring imprint on the game
Golf architect Larry Packard died on January 28, 2014 in his apartment at Innisbrook golf resort in Tarpon Springs, Florida. He was 101 years old, the oldest living course architect in the world at the time of his death.
I'd known Larry for over 30 years (his full name was Edward Lawrence Packard, but he went by Larry). We first corresponded in the late 1970s, when I was working on the book, The Golf Course. We finally met at an ASGCA meeting in 1981 and played a couple of rounds of golf together at subsequent meetings -- he was one of the few architects who could hack it around worse than I. I also visited his office in LaGrange, Ill. a couple of times in the mid-1980s, digging through both his plans and his memories. We kept in touch over the years. It was my good fortune to visit him one last time in Florida just 10 days before his death.
I've played many Packard designs over the years, his nifty public courses like Benson Park in Omaha (where I grew up), Sunflower Hills in Kansas, Lick Creek in Illinois and Brown County, Naga-Waukee and Peninsula State Park, all in Wisconsin. Also some fine private layouts, including Echo Valley in Des Moines, Platteview south of Omaha, and of course, the Island and Copperhead Courses at Innisbrook, both of which were once ranked among America's 100 Greatest by Golf Digest.
After hearing of his death, I sorted through my files of his work and concluded there are aspects to his architecture that are still relevant today. His style, call it the Larry Packard formula, was based upon economy: moving as little earth as absolutely necessary, shaping features that could be inexpensively maintained and providing holes whose strategies were immediately apparent.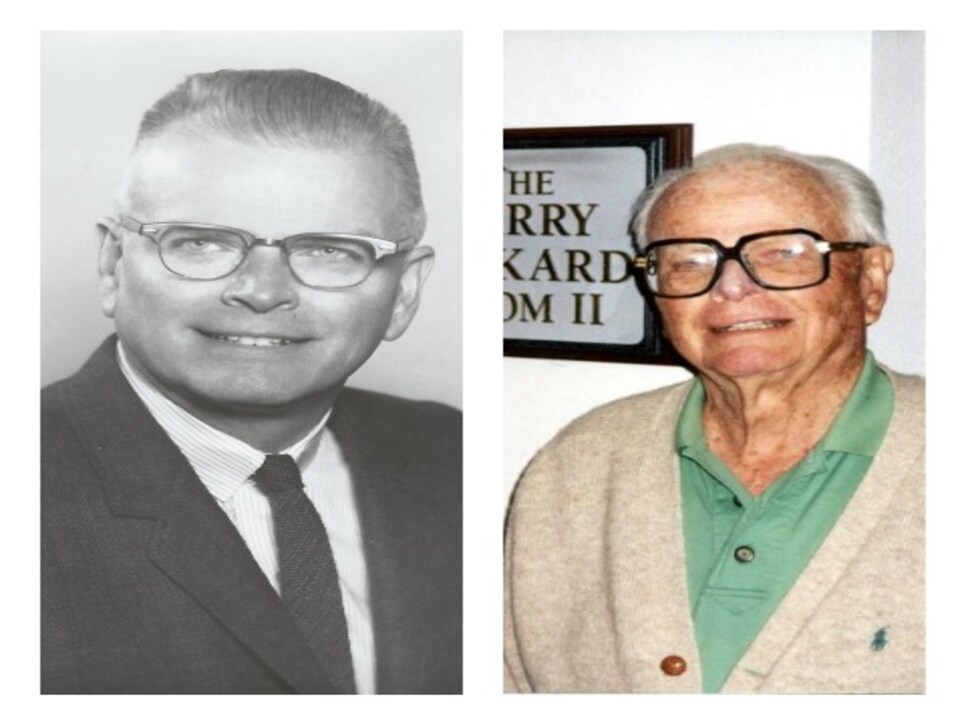 He learned golf design working for Chicago golf architect Robert Bruce Harris from 1946 to 1954. Harris's style was that of extreme economy. Huge greens canted in three directions for surface drainage. Big oval bunkers that were easily raked by machines. Bunkers kept far enough from greens to allow access for tractors and gang mowers. Long rectangular tees that could be mowed with fairway rigs.
When he went on his own, Larry refined Harris's style, moving bunkers closer to edges of greens and giving both freeform movement. Expanding teeing areas into parabolic shapes. Twisting and turning fairways, with graceful looks throughout, all curves, no straight lines.
He did smaller greens that fit the intended approach shot.  "Harris used to make his greens 12,000 square feet," Larry once said. "You could get on the green all right, but you were a mile from the hole. He used to have a lot of three-putts."
Packard's greens were designed with gentle slopes to accommodate riding mowers. (Which, by the way, are making a comeback.)  An unforeseen benefit was that, decades later, they accommodate faster green speeds without accelerating putts completely off the surface.
His bunkers were primarily fit into mounds, their floors normally elevated slightly above the surrounds so water (and golf balls) wouldn't pour into them. If you hit into a Larry Packard bunker, it's likely you flew it in. (Some design critics find that anathema, until I point out that Coore & Crenshaw used that style at Hidden Creek in New Jersey and will do so again at the upcoming Trinity Forest site in Dallas.)
Larry's specialty was the double-dogleg par-5, shaped not like a boomerang, but like the letter S. His double doglegs present the same shot-shaping challenges that Pete Dye has also trumpeted, forcing the golfer to work the ball one way off the tee and the other way on the second shot.
Larry's personal favorite was the par-5 14th at Innisbrook Copperhead, which plays over the crest of a hill off the tee, then bends around a lagoon to a green perched on a ledge with an enormous bunker on the left (one actually below the level of the green).  His sketch of it appears on the dust jacket of Mickey Rathbun's 2002 biography of Larry, Double Doglegs and Other Hazards. It was also depicted on the birthday cake presented to Larry on his 100th birthday in November, 2012.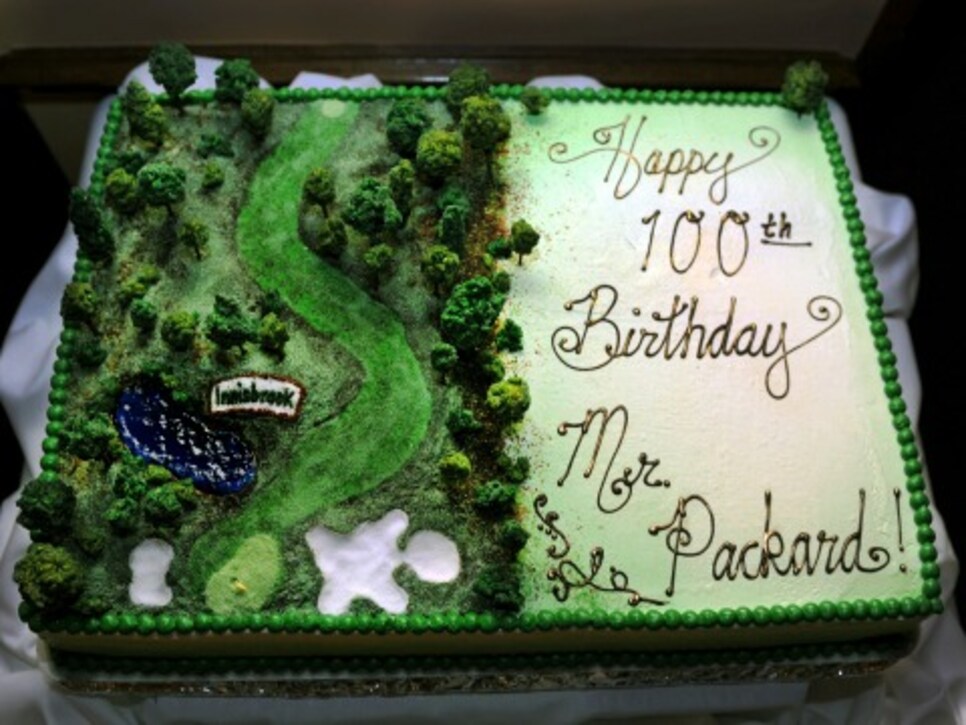 Not every course ought to follow the Larry Packard formula. Golf would be pretty dull if every course followed any one formula, or any formula at all. But if I were developing a low-budget public golf course today, I'd be smart to incorporate some of Larry's principles into the design.
Make it pretty but not lush. Shape it to be mowed mechanically, not by hand. Provide some easy holes and a few strenuous ones to keep things interesting.
Larry Packard is gone now, but his architecture remains. I plan to play and study more of his designs in future travels, places like Eagle Ridge in Galena, Ill., Westward Ho in Sioux Falls, Woodlake in New Jersey, Silver Lake in Ohio and Eagle Creek in Naples, Florida.