The Loop
Remembering Jules Alexander, the man behind iconic images of Ben Hogan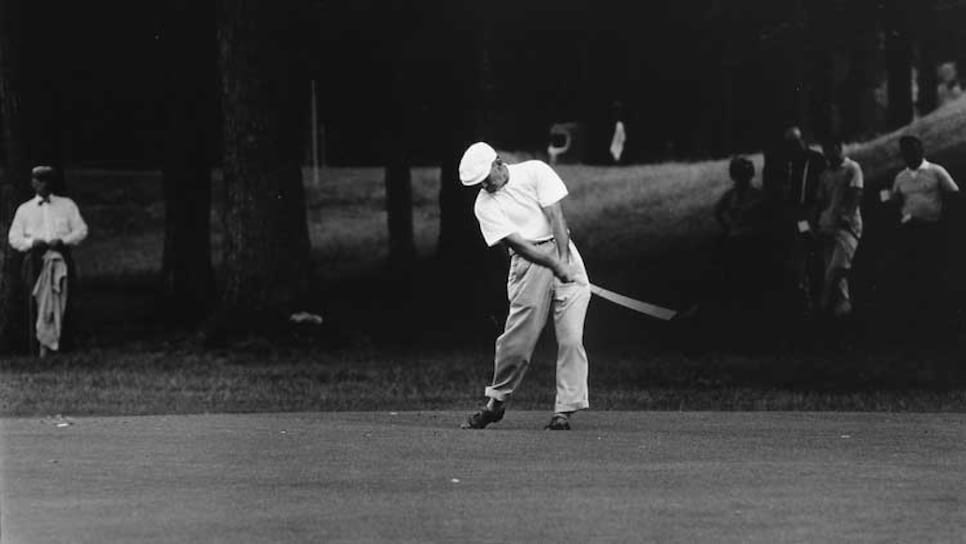 In 1959, Jules Alexander was a fashion photographer who on a whim took the train from New York City to suburban Mamaroneck to check out the 1959 U.S. Open at Winged Foot Golf Club. Alexander hadn't photographed golf at that point. He didn't have a press credential. Yet when he wandered onto the golf course, he was perceptive enough to recognize something unique in Ben Hogan, then 47 but still a commanding enough presence to captivate the young photographer.
Alexander died Friday near his home in Rye, New York at age 90, after a celebrated career that saw him capture a host of iconic images of the game's biggest figures, from Palmer to Nicklaus to Woods. But none rivaled the importance of the photos he took that week of Hogan. They were the photos that forged his connection with golf, eventually buying a house on the grounds of Westchester Country Club and raising two sons who became successful golf pros. They were the photos that inspired an advertising campaign for the Ben Hogan Company, and led to a popular coffee table book, The Hogan Mystique.
"I just think that one day in his life changed the lives of many people," said Jules' son Paul, a golf pro who has had stints at a number of clubs, Winged Foot among them. "If that one day didn't happen he would have been a fashion photographer and my brother and I wouldn't have been golf professionals."
If the photos defined him professionally, they were also what turned Hogan into a personal hero, Alexander often wearing a Hogan-style cap of his own when playing or taking pictures. As Alexander recalled several years ago, none of this would have happened without the assistance of the great man himself.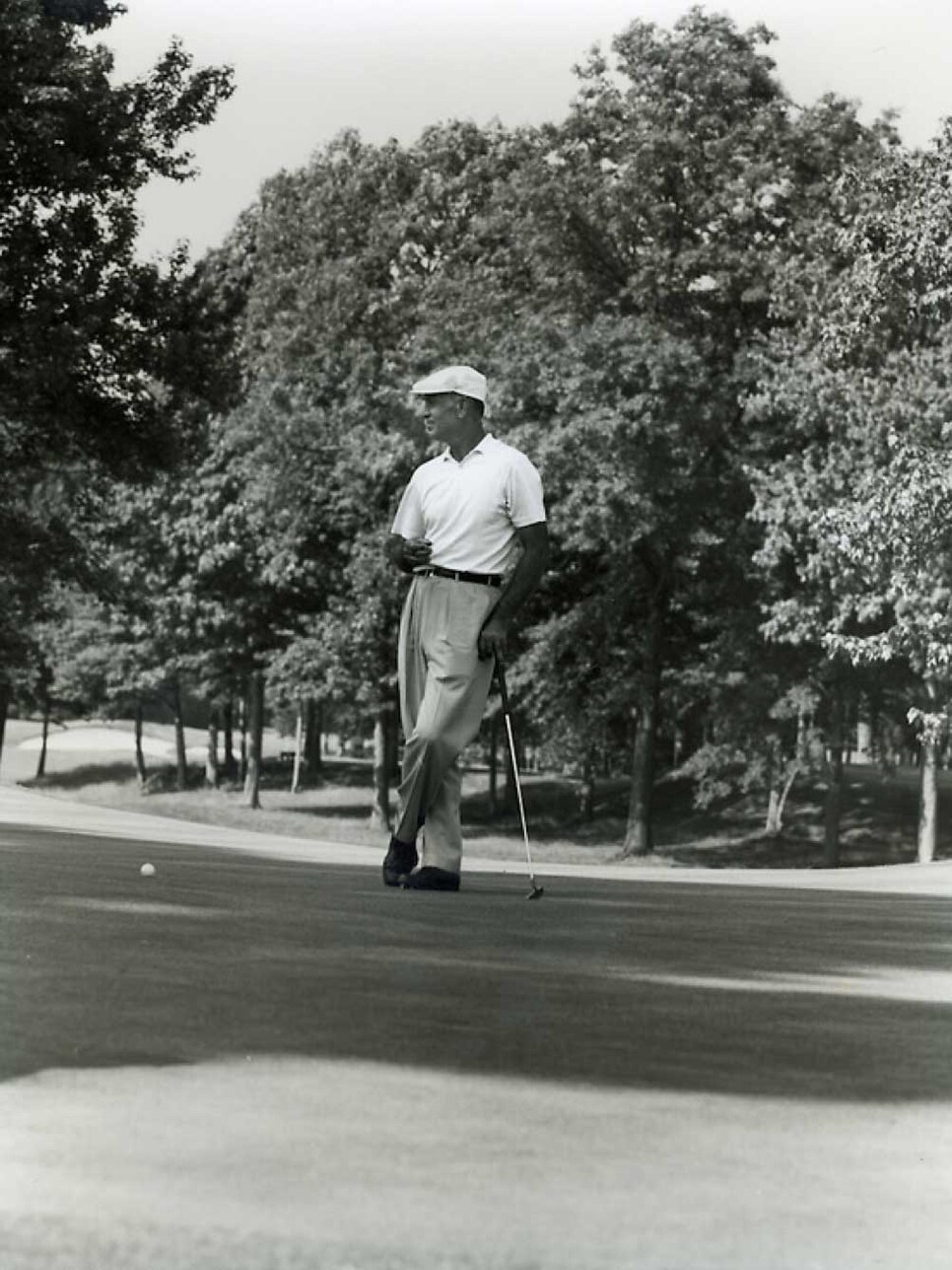 The most celebrated picture in the Alexander collection is the one above of Hogan leaning against his putter on the green, head turned to the side, a cigarette in his right hand. When Alexander told the story of that photo, he recalled Hogan holding his position just long enough for the photographer to make it work.
"I sit at my desk and I can see the picture every day, and just recently I began to think, 'Why did he stand there just long enough for me to take all these frames with three different cameras?'" Alexander said in 2006. "You can't do that in two minutes. But he's looking across the green at Claude Harmon. And I'm going to have the temerity to think that he posed for me by saying to himself, 'I'm going to give this guy a shot.' "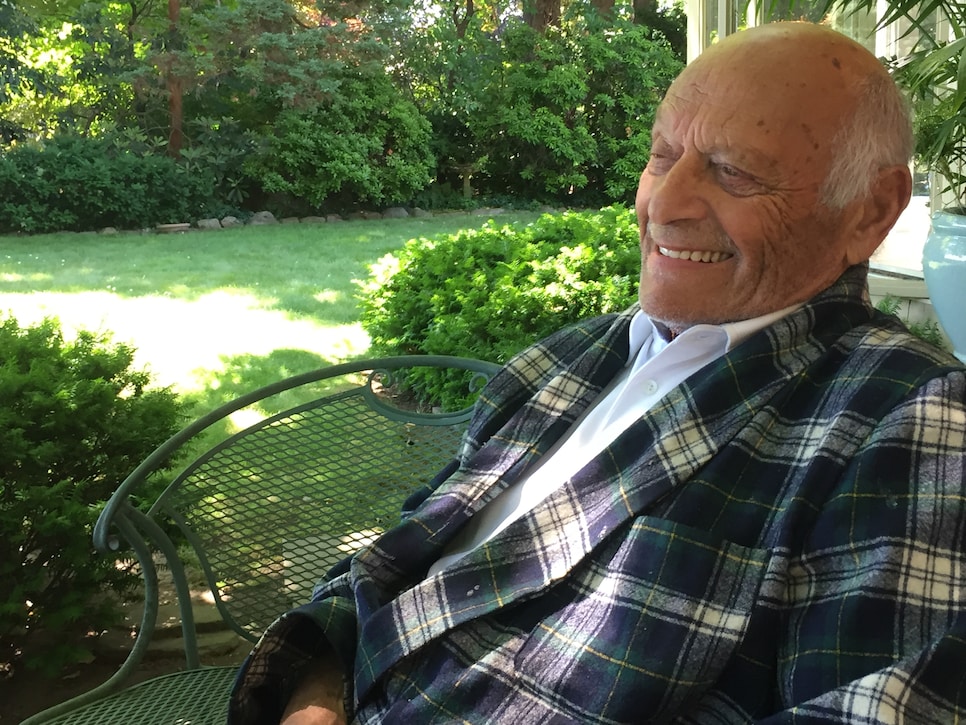 Photo courtesy of the Alexander family
Alexander's success also traced to a gifted eye and a passion for the game and his craft. A one-time single-digit handicap who played well into his 80s, Alexander was a fixture at local and national tournaments, and even when home, he frequently strolled the grounds at Westchester with a camera around his neck looking for the next great picture. His later work included an impressive black-and-white book of Tiger Woods.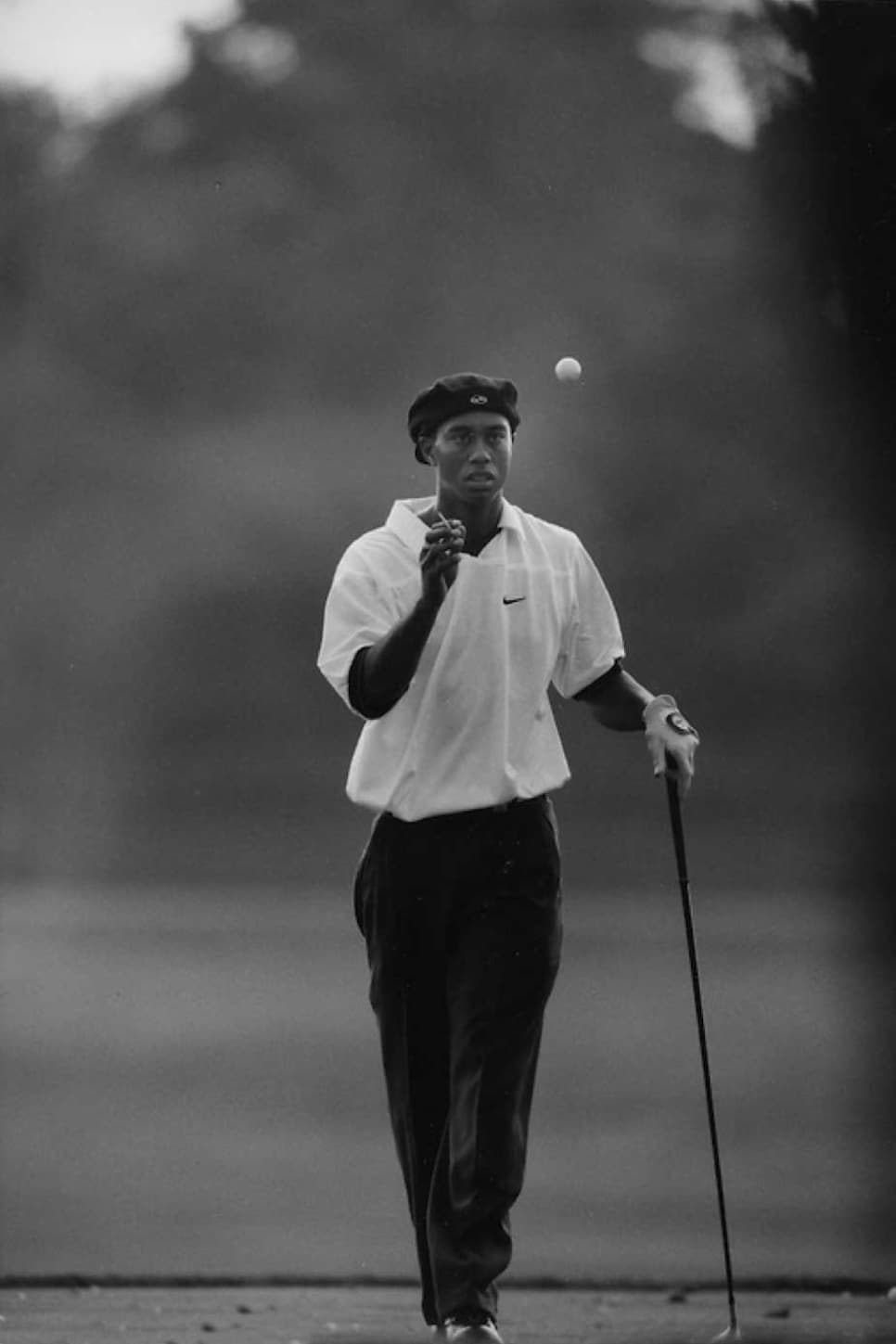 Alexander had celebrated his 90th birthday at a party with friends and families in June. According to sons, he was in good health until a fall earlier this month.
"My dad loved golf because it brought people together," said Carl Alexander, Jules' oldest son who is Director of Golf at the Golf Club of Purchase (N.Y.). "And he liked it because it had integrity to it, and that's what he was all about. Golf was about following the rules and having honor, and that's what he taught us. And he liked being around golf people because golf people are nice."