The Loop
Remembering D-Day and Bobby Jones going ashore at Normandy
Robert Tyre Jones Jr., 40, married, the father of two, 4-F, could have served his country during World War II from the home front. More widely known as Bobby Jones, he could have played golf, participating in exhibitions to raise money on behalf of the war effort.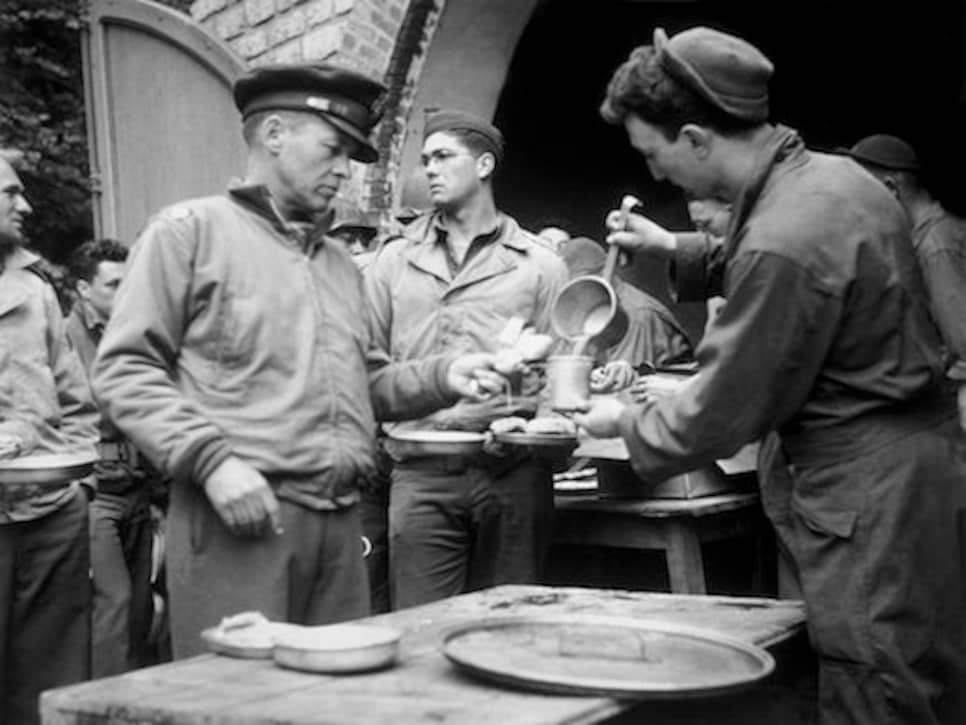 Bobby Jones receiving his rations in the field at Normandy (Getty Images photo)
Instead, in May of 1942, he lobbied the commanding officer of his Army Reserve group to allow him to rejoin the service, while insisting that a ceremonial commission was unacceptable. "I don't want to be a hoopty-da officer of some camp," he said.
A month later, the Army agreed to his request and he was commissioned a captain in the Army Air Corps.
Eventually, Jones' unit was converted to infantry, and on June 7, 1944, D-Day Plus One, he went ashore at Normandy. For two days, he and his unit were under intense enemy fire. Jones lived, but not to tell about it. Like so many others who had engaged in combat, he refused to discuss his experience.
Still, on this D-Day it is important to remember Jones' and others' service and sacrifice.
"In this strange, terrible world war," Winston Churchill said in 1942, "there is a place for everyone, man and woman, old and young, hale and halt…There is room now for the dilettante, the weakling, for the shirker, or the sluggard."
Even a selfless golfer, one who put country first and served it honorably in Operation Overlord, the most important undertaking of the war.