The Loop
Remembering Brent Musburger's infamous stint with the Masters and golf coverage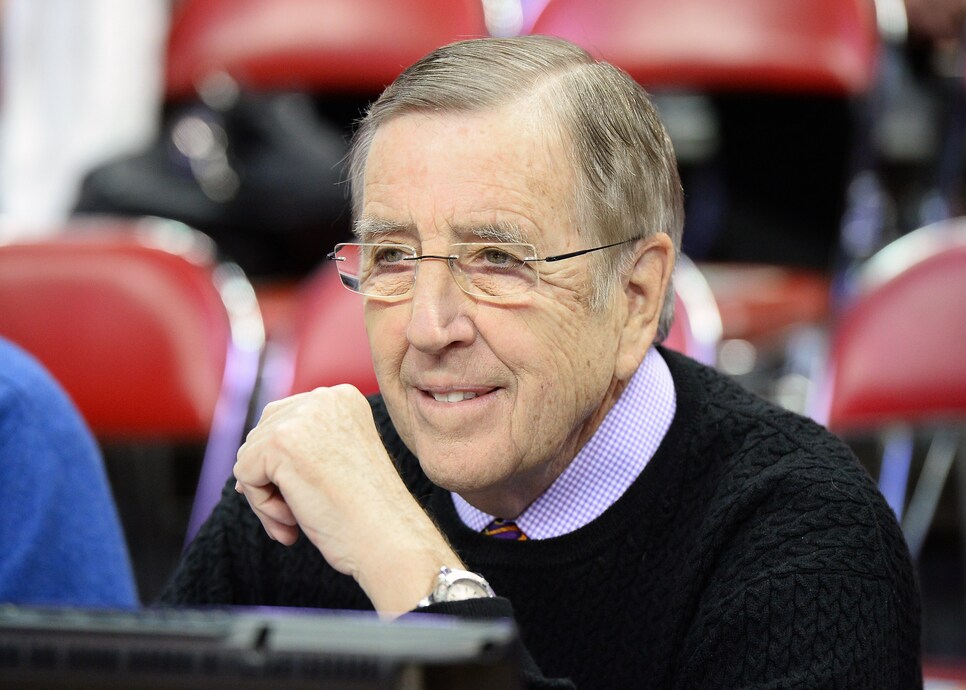 One of the most distinguished voices in sports broadcasting is hanging it up. On Wednesday, ESPN announced that Brent Musburger will be calling his last game at the end of the month.
"What a wonderful journey I have traveled with CBS and the Disney company," Musburger said in an ESPN statement. "A love of sports allows me to live a life of endless pleasure. And make no mistake, I will miss the arenas and stadiums dearly. Most of all, I will miss the folks I have met along the trail."
Although the 77 year old is best known for his work as anchorman on The NFL Today and play-by-play duties for college football and basketball, Musburger also had numerous stints in golf. From 1983 to 1988, Musburger served as the studio host of the Masters. When he moved to ABC Sports/ESPN, Musburger was also part of U.S. Open and PGA Tour on ABC coverage.
However, despite his iconic standing in sports, Musburger's golf ventures were somewhat infamous. Fans were critical of his knowledge of the game and he often made mistakes, like the time he referred to Larry Mize as "Johnny Mize," the Hall of Fame baseball player. These sentiments grew with fiery comments from former studio partner Tom Weiskopf.
"Brent Musburger was not a golfer," Weiskopf once told the Chicago Tribune. "Brent did not know or understand the tradition and terminology, or jargon, of the game."
Weiskopf claimed he had to "babysit" Musburger. "It was not a pleasant situation."
Also adding fuel to the flames was criticism from CBS golf producer Frank Chirkinian. The World Golf Hall of Famer allegedly never saw eye-to-eye with Musburger. The relationship was further damaged when Chirkinian ripped Musburger in an interview with Golf Digest, after Musburger asked John Daly about rumors of his wild off-the-course lifestyle.
"What you've done is you've established in the eyes of the other players that you are not to be trusted," said Chirkinian. "Every player who was there and heard the interview said, 'Don't come to us. We will not be interviewed by you.'"
As pointed out by Golf Digest's Mike O'Malley, Musburger garnered 43 percent of the vote from Golf Digest readers in a 1996 survey for worst golf host.
To Musburger's credit, he usually took the high road.
"When I went to Augusta, (CBS) needed some help," Musburger said in 1992 to the Chicago Tribune. "I was the person they brought in after they lost Vin Scully to tell stories about the players. I've lived with the criticism."
On Wednesday, Jim Nantz shared his memories of his former colleague.
"Brent was the King at CBS," Nantz said during a CBS Sports conference call with reporters. "When I joined in 1985 it was pretty powerful just meeting him for the first time. He's been a good friend and a mentor, he was very gracious for me."
Musburger will call his final game Jan. 31 on ESPN as the Kentucky Wildcats host the Georgia Bulldogs at Rupp Arena.