The Loop
It turns out Oklahoma wasn't so crazy for recruiting a 12-year-old after all
For more than four years, all Oklahoma men's golf coach Ryan Hybl could do was smile when somebody asked him about the prized Sooner recruit Brad Dalke.
This is no exaggeration. That was literally all Hybl could do -- until Dalke finally signed his national letter of intent (NLI) Wednesday, the first day of the fall signing period for college golf. Under NCAA rules, coaches in any sport aren't allowed to publicly comment about future players until the school has received their NLIs during their senior years of high school, officially committing them to a program.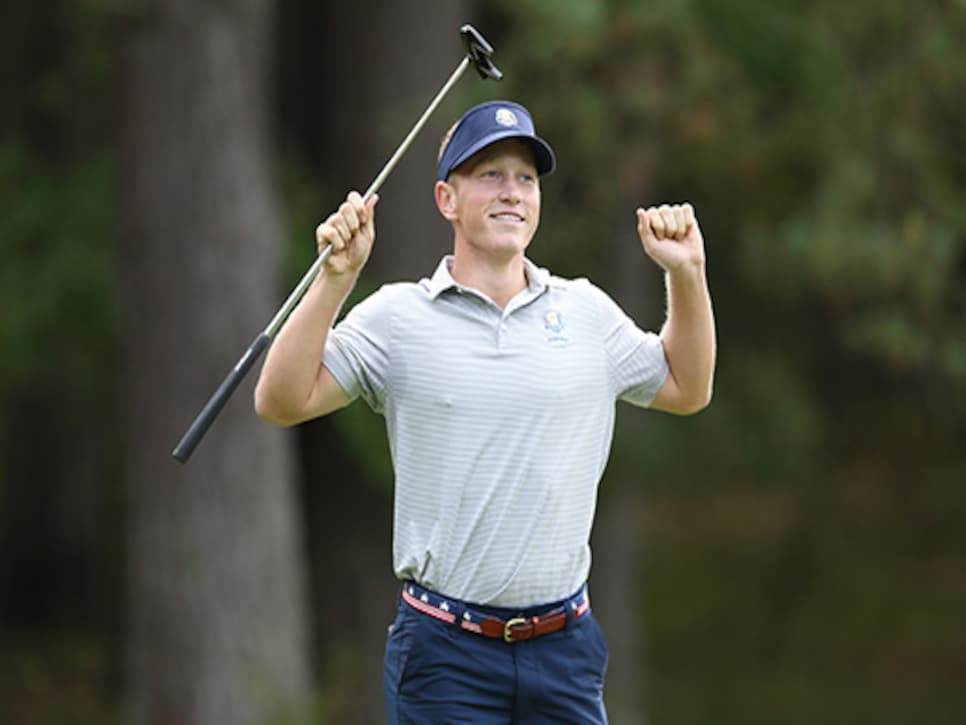 With the "if" part out of the way, it was the "when" that became interesting. In August 2010, at just 12 years old, Dalke announced his verbal committed to the program, making national headlines for picking the college he would attend before even starting high school.
In the wake of Dalke's early commitment, Hybl, who had become the school's head coach the previous summer, received criticism in some circles for recruiting a player at such a young age. Due to the NCAA rule, however, Hybl couldn't respond, instead having to stay mum and wait things out.
"This has been a long time coming," Hybl (shown below) said Wednesday, NLI in hand. "Brad was such a unique situation because there really wasn't any other place he wanted to go to school. You could tell at 12 years old that he was going to be a game changer. He went out on a limb, and we went out on a limb."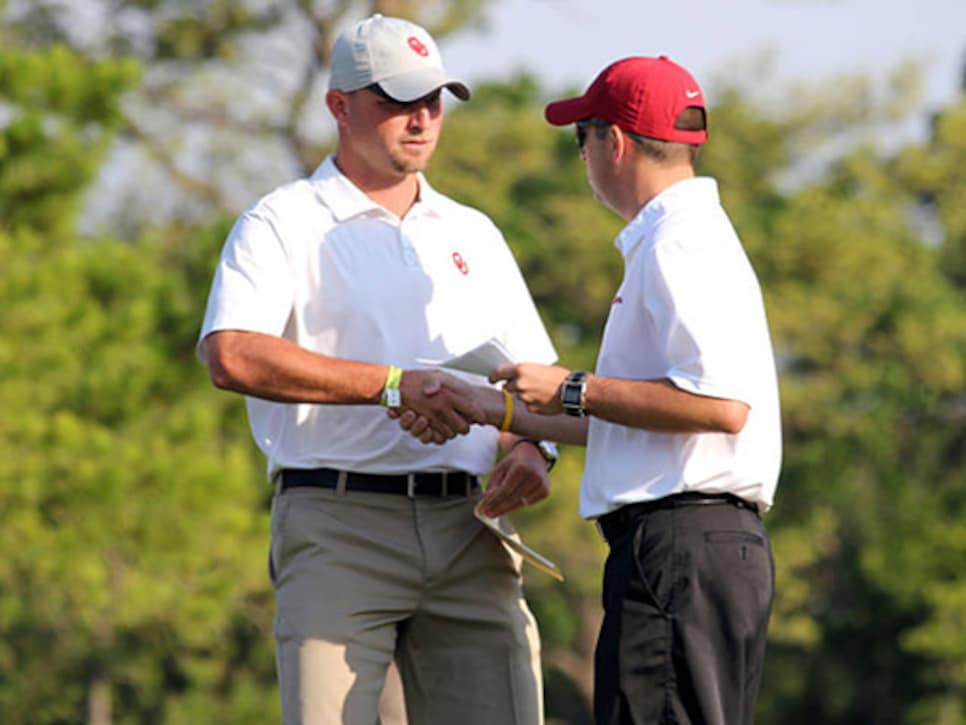 When Dalke verbally committed, he was No. 518 in the Golfweek/Sagarin Junior Ranking. Today he's ranked No. 6.
Indeed, as each summer passed, Dalke's potential continued to grow -- and fears that he might turn out to be a bust never materialized. In September, Dalke went 2-0-1 for the victorious U.S. Junior Ryder Cup team in Scotland. And last month he earned first-team AJGA All-American honors for the fourth time.
Dalke's anxiousness, too, to finally start his college golf career also caused him to accelerate his high school class schedule, allowing him to finish up a year earlier than expected.
Hybl acknowledges Dalke's early recruitment did consequently help him as a coach on the front end in recruiting other players to come to Norman. To wit, Hybl expects to have four other high school seniors commit to the Sooners, currently ranked No. 24 in the GCAA/Nike Golf coaches' poll, during the early signing period.
"It worked out to where we were able to work hand in hand, and he became a great player," Hybl said. "I don't regret going through that whole process at all."