The Loop
Rejoice, NYC strippers will wear Giants jerseys again after team earns first win
New York Football Giant fans had plenty of reason to be optimistic heading into 2017. The team was coming off an 11-5 season that saw them make the playoffs, ultimately losing to the Green Bay Packers. But Big Blue got even better in the off-season, adding the likes of veteran wide receiver Brandon Marshall and first round draft pick Evan Engram.
Things came crashing down faster than Eli Manning turtling to the turf the second he feels an ounce of pressure in the pocket. They started 0-5, with embarrassing loss after embarrassing loss. But if you think Giants fans had a rough go of it, it pales in comparison to the plight a group of NYC strippers faced while the G-Men searched for their first victory. Because of the losing streak, these fine young women from Hoops Cabaret (located just one block from Madison Square Garden) were too dejected to don any Giants jerseys while on the clock.
But the Giants refused to lay down and die last Sunday night as nearly two touchdown underdogs against the Denver Broncos, defying the odds and winning the game outright 23-10. Rejoice! The ladies deemed this victory worthy of breaking out the Eli threads, according to the Hoops Cabaret media team:
Hey, I love the football Giants but they lost their first five straight games, and I didn't think they were going to beat the Broncos," admitted Hoops Cabaret Girl Marlena. "I was shocked!"
Hoops Cabaret Girl Larissa agreed. "I was stunned. I thought for sure they would go on losing. But now I can wear my Eli Manning #10 jersey and climb the pole and be proud to strip out of my Giants team colors."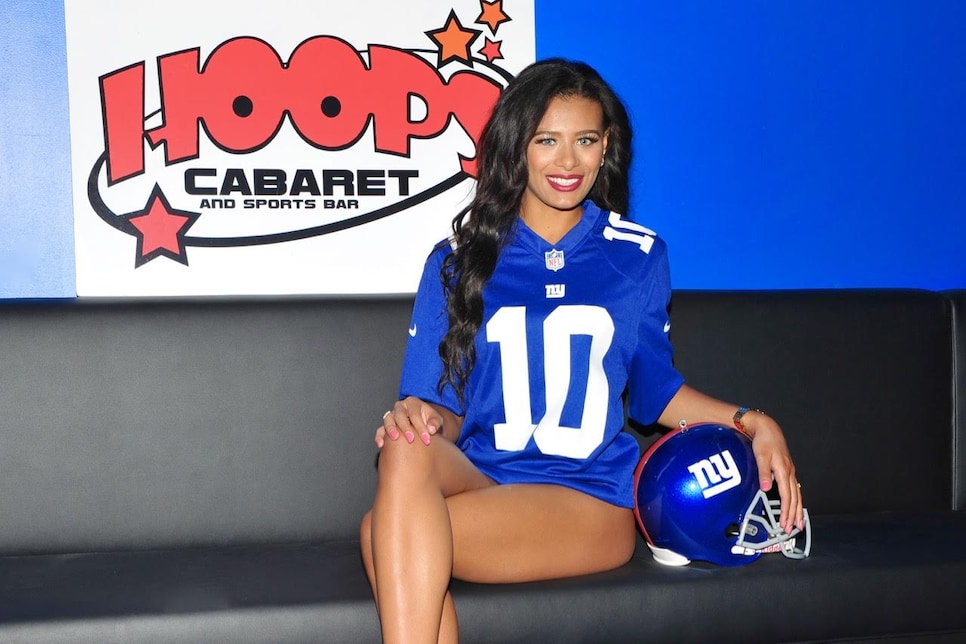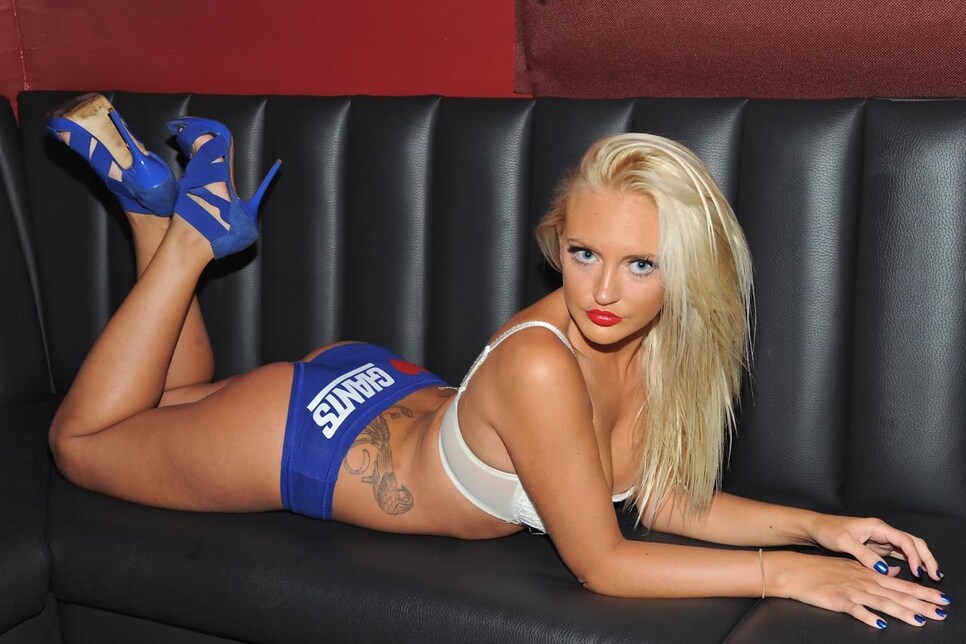 Thank goodness. The Giants are back, and so is team morale at Hoops Cabaret. All is right in the world.