News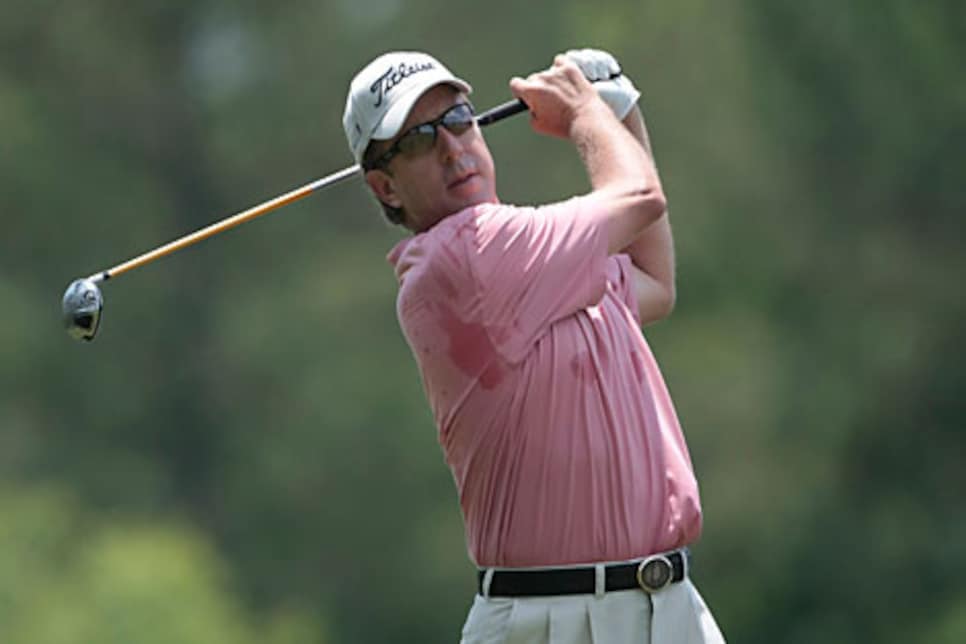 Dan Forsman's 65 was his lowest first round score of the season.
HOOVER, Ala. (AP) -- Dan Forsman made three straight birdies on both the front and back nine Friday, shooting 7-under 65 to take a one-stroke lead after the opening round of the Regions Charity Classic.
Forsman began his first run of birdies at No. 2, then followed with a trio beginning at No. 14, to post his lowest first-round score of the year on the Champions Tour.
"A lot of the credit goes to the (course) superintendent and his staff. The conditions were perfect," Forsman said. "The weather was a huge factor also. Very little wind, and with the (rain) we've had all week, the greens were receptive.
"It was there for the taking in some respects."
Keith Fergus, Larry Mize and Hal Sutton all shot 6-under 66 on the Robert Trent Jones Golf Trail at Ross Bridge. Sutton did it with a string of four straight birdies beginning at No. 14, with all of his birdie putts from 6 feet or less.
"I hit a lot of good iron shots, and you can shoot a low score when you get them that close," Sutton said. "I had really good targets on every one of those, and I felt like I could just turn it loose. That's when you start hitting it close."
Tom McKnight, Gil Morgan, Eduardo Romero, Chris Starkjohann and Jim Thorpe were at 5 under, and 12 players were another shot back.
Former major winner Bob Tway shot 4-over 76 in his Champions Tour debut.
Because of recent heavy rain, lift-clean-and-place rules were in effect on the 7,295-yard layout in central Alabama.
"It was a great day to play golf," Mize said. "The conditions were good for scoring, and that's what you saw out there. There were a lot of good scores."