The Loop
In Medinah, Jones sees a U.S. advantage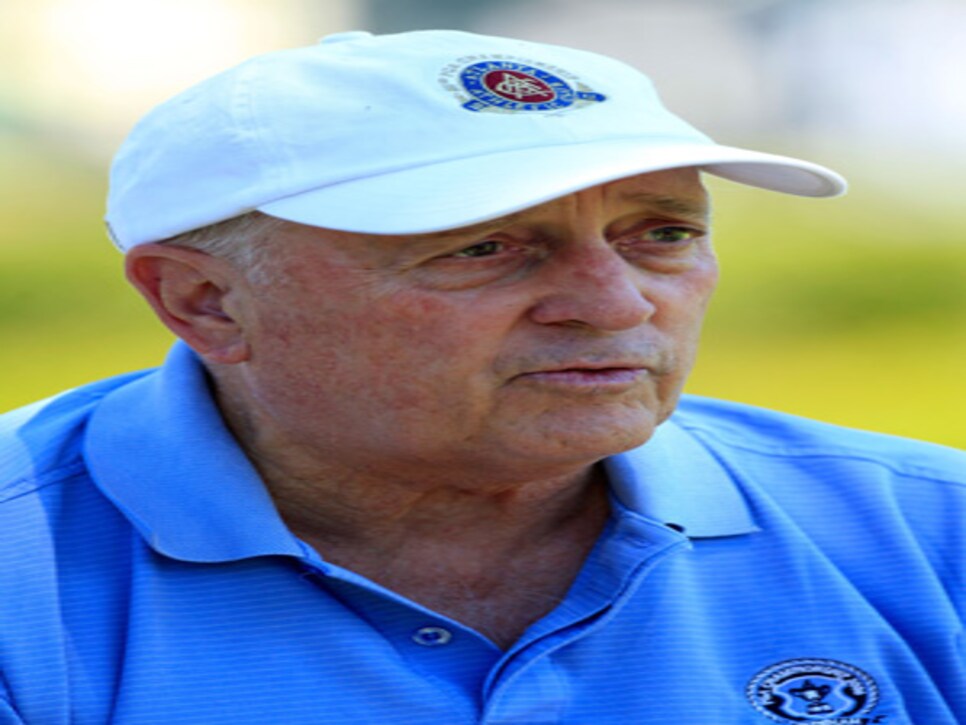 MEDINAH, Ill. -- Rees Jones expects the host U.S. team to win the Ryder Cup, which begins at 8:40 am. Friday EDT at Medinah CC. It seems he believes in a home-course advantage.
Jones (pictured left), who renovated Medinah's No. 3 in preparation for this 39th Ryder Cup, said that despite the European players competing more frequently on the PGA Tour, the host Americans hold the edge because of the golf course.
"The flexibility in the setup allows [U.S. captain] Davis Love to tailor the yardages to his players," Jones said Thursday. "I truly believe that the U.S. has the advantage because of that. He knows what he wants to do, and his players know. But the Europeans don't know."
The par-72 course at Medinah, site of the 1999 and 2006 PGA Championships won by Tiger Woods, can measure up to 7,658 yards. Much of the discussion in regards to setup has focused on the short cut of rough, which will allow for low scoring. Jones, however, said choice of teeing grounds is the real key. Come Friday, the Europeans could be in for a surprise.
"It used to be that the golf course was a certain yardage, and that's what you had. But here they can do just about anything." Jones said. "The Americans haven't really been using the tees that they'll be using during the matches because they're trying to throw off the European spies. I mean, we've heard a lot about players laying up on the 15th hole [a drivable par-4]. A lot of Americans have been talking about that. But Bubba Watson said today he can reach it with a 4-wood. So that tells me he knows something."
Ah, what would the Ryder Cup be without a little gamesmanship and skullduggery?
Photo: Sam Greenwood/Getty Images