The Loop
Recruit turns down college football scholarships in favor of golf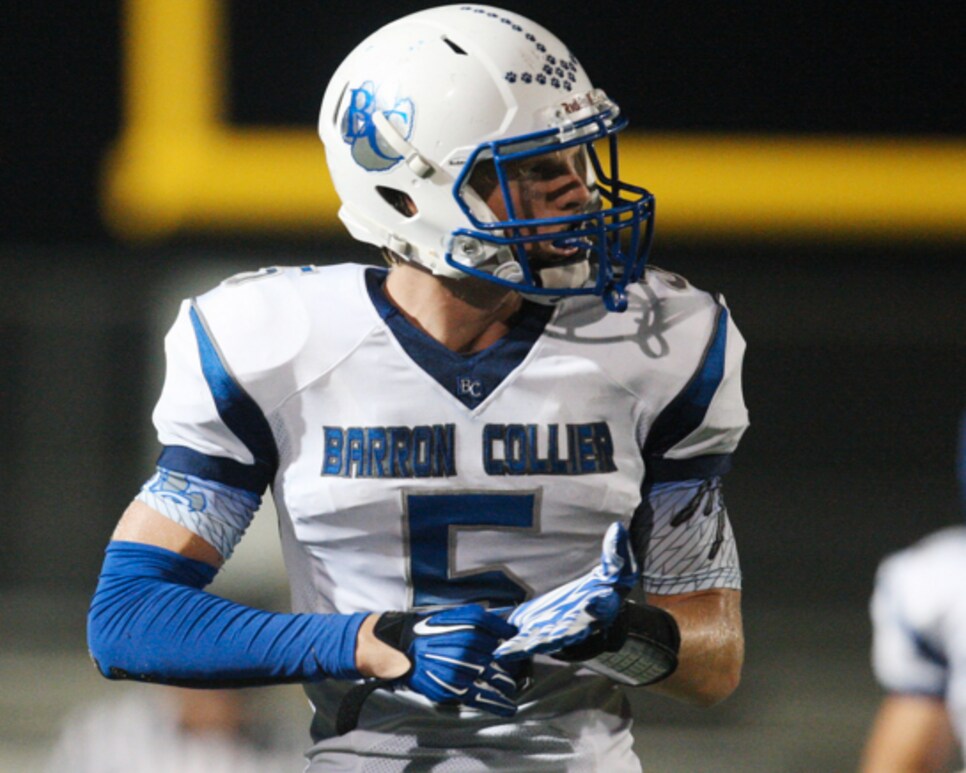 For most high school football players, receiving a scholarship to play at the next level is a dream come true. Such an opportunity was presented to Matt Heuerman. Thanks to a solid season, physical build and strong pedigree, Heuerman had multiple schools aspiring for his letter of intent.
Yet, Heuerman's dream was slightly different. He envisioned a future not on the gridiron, but on the golf course.
Which is why the standout tight end will not be picking a college on National Signing Day. Instead, Heuerman is searching for a walk-on golf spot.
"I've always kept golf in the back of my mind," Heuerman told USA Today. "Now it's Plan A."
Football fans may recognize the last name. Matt's oldest brother, Jeff, was a star at Ohio State, and is at the Super Bowl with the Denver Broncos. Another brother is currently at Notre Dame.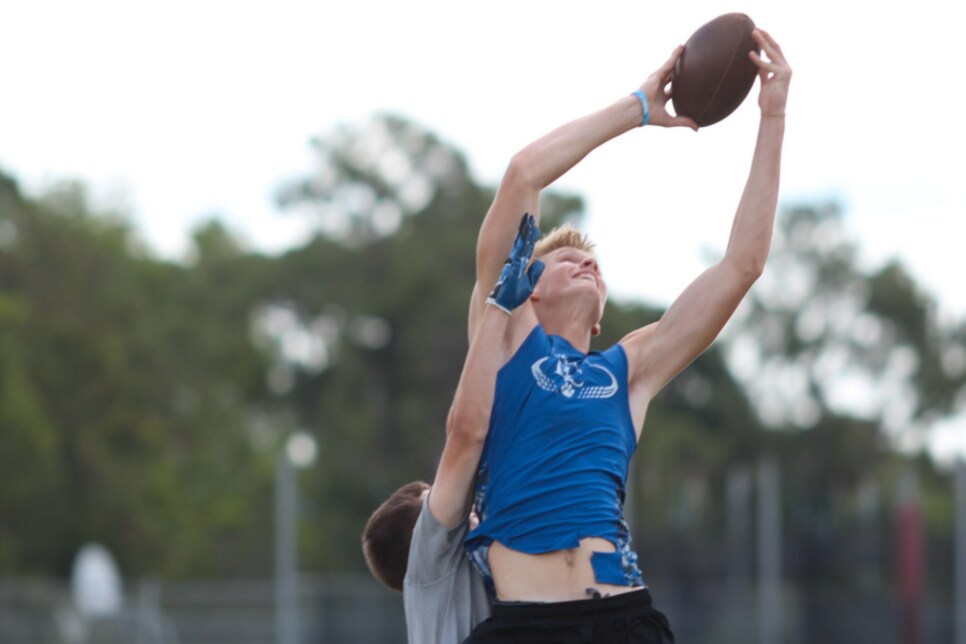 After a commendable senior campaign -- Matt hauled in 51 receptions for 685 yards and eight scores for Barron Collier -- Heuerman could have followed in their footsteps. So what spurred this decision?
Some around Matt chalked it up as a health matter. Heuerman suffered ACL and shoulder injuries during his high school career. His brother Jeff will be watching the Broncos from the sidelines due to a knee ailment.
However, according to Heuerman, it was with an eye towards the future that prodded him to drop the helmet and pads for the golf bag.
"It wasn't really a fear of getting injured," Heuerman said. "I know that comes with playing the game. But I know there's a time limit on football. I can play golf as long as I want."
This isn't a vanity project for Heuerman. He has started working with a pro, and his teacher says the endeavor is legitimate, claiming Matt can crush it up to 325 yards.
"Things like hitting it that far off the tee are things I can't teach," said PGA professional Lloyd Johnson. "I could spend my life in the gym and never hit it that far. We're in the early stages, but what he's shown so far is exciting. He can do something special."
Conversely, Heuerman hasn't played on a competitive level since the eighth grade, and is cognizant of the obstacles ahead. Nevertheless, that seems to only fuel his desire.
"I feel that if I put in as many hours as I did into football I'll continue to improve and get one step better each day," Heuerman said. "I'm excited to see where this takes me."