The Loop
Reconciling Tiger's Chinese projects with China's course closures, ban on new courses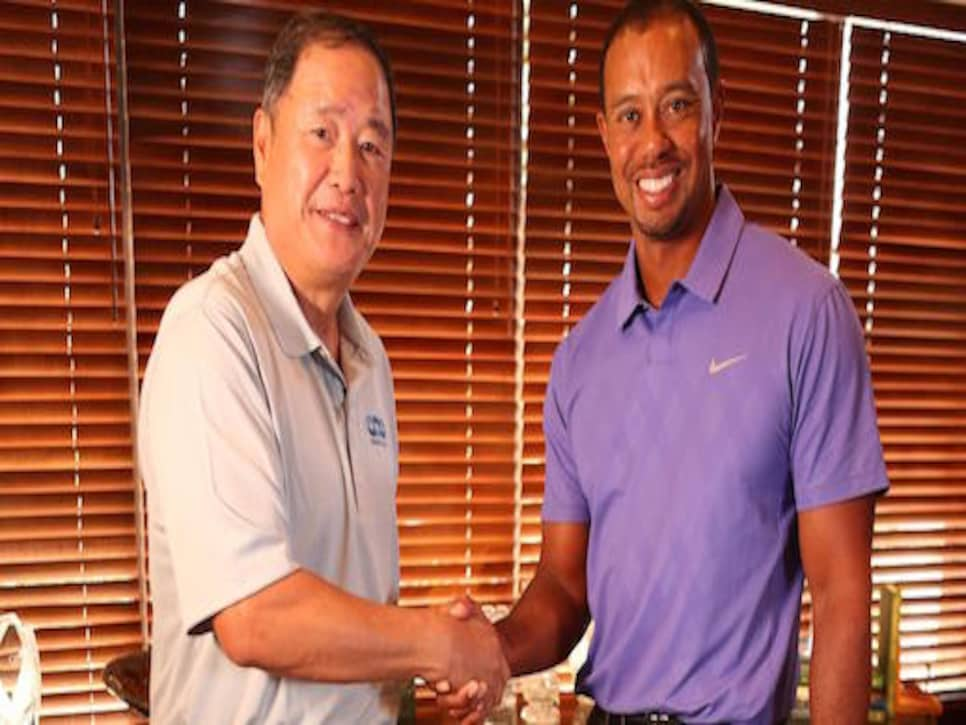 How to reconcile these disparate stories, as well as the fact that it has been illegal to build new courses in China since 2004?
"From the outside, China is very complicated like that," David Lee, a consultant on golf course development in China, said.
Lee, who also consults with Golf Digest China, explained that the courses with which Woods reportedly will be involved, the first of which is Pacific Links International's Tian'an Holiday Golf Club, are not new, but will be remodeled. The Tian'an Holiday Golf Club is a 27-hole facility that will become an 18-hole course, Lee said.
Pacific Links International plans to buy a dozen courses in and around Beijing, "so with one membership you can play all these reciprocal golf courses," Lee said. "With Tiger's name they think they will be able to sell a lot of memberships."
Lee also believes that Pacific Links International intends to bring professional events there and that Woods' fee likely requires his participation.
As for the closing of courses, the Tian'an Holiday Golf Club "wasn't on the list of courses in trouble," Lee said. The 66 courses closed were built after the 2004 ban that, Reuters reported, was "imposed to protect China's shrinking land and water resources in a country home to a fifth of the world's population but which has just 7 percent of its water."
"It's all very, very confusing," Lee said.