The Loop
Recalling Xander Schauffele's best three-hole stretch and it wasn't that which won him Greenbrier Classic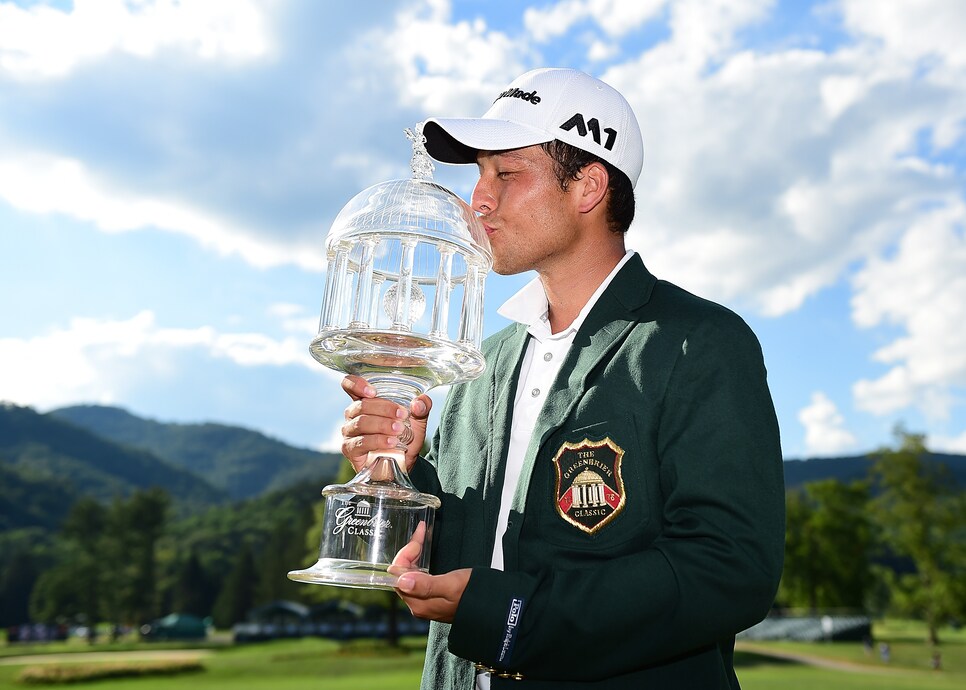 Seven years ago, Schauffele, then 16, was playing a practice round at Barona Creek Golf Club in Lakeside, Calif., in advance of a U.S. Open local qualifier there, when he made an albatross, a birdie and an eagle on holes 13 through 15.
That's six-under in three holes, for those keeping score, or "like making three eagles in a row, or three holes-in-one in a row," Xander's father Stefan told San Diego Union-Tribune golf writer Tod Leonard at the time.
Stafan and two teaching professionals, Ross Marcano and Paul Marchewka, were playing alongside Schauffele that day and were witnesses.
On the 534-yard par-5 13th hole, Schauffele hit a perfect drive and holed a 3-iron from 232 yards.
At the 314-yard par-4 14th, he made a five-footer for birdie. Ho hum. On the downhill 417-yard par-4 15th hole, he hit his drive into short rough, leaving him 92 yards to the hole. He eased off a sand wedge shot that landed 25 feet short of the hole and rolled up and in for a two.
"I was so happy I couldn't stop smiling," Schauffele told Leonard. "I had a face cramp from smiling. It'll be a good story for my kids. This will never wear off."