The Loop
Recalling the worst professional golf competition ever, won by Fuzzy Zoeller (we think)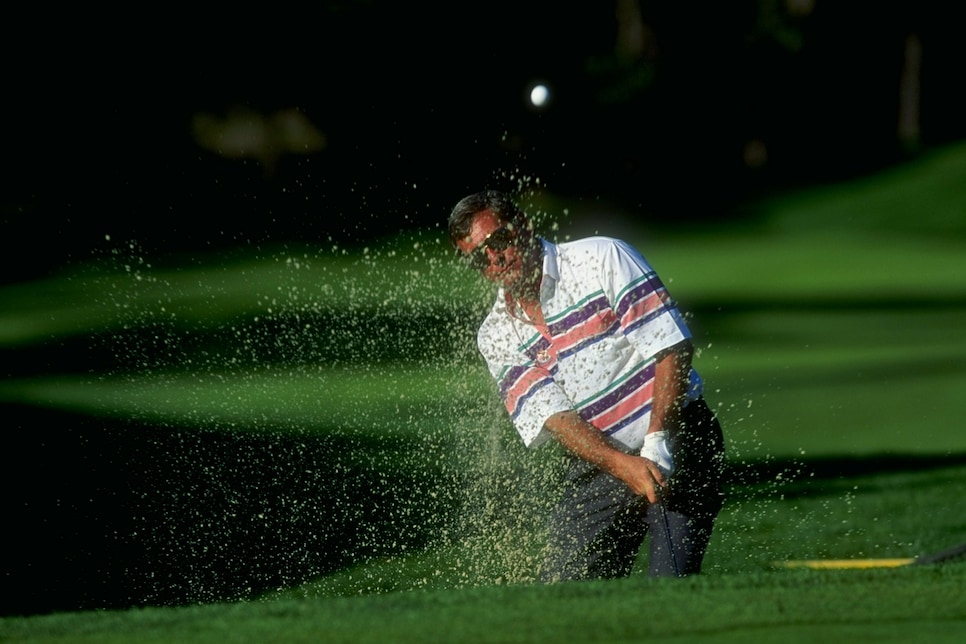 The time of year when official tournament golf is on hiatus and unofficial events fill the void is popularly (or unpopularly) known as the silly season, and nothing was as silly as the Pro Stakes Championship, a made-for-television event in 1993.
Arguably (inarguably, from my front-row seat), it was the worst professional golf competition ever, all things considered, a bust from start to finish.
It came to mind because had it survived this would have been the week it would have been played.
It took place Jan. 2 and 3, 1993, nine holes each day at Dove Canyon Country Club in California's Orange County, and it was doomed before it began.
Chi Chi Rodriguez was tabbed as an 11th-hour substitute for Daly.
"On the back nine, players will challenge each other in any of the above categories. If a player wins a challenge, he adds those points to his score, but no one else loses any. If the challenged player wins, he gets the points and the challenger loses them.
"The player with the fewest points will tee off first Sunday and be the first to make a wager, not to exceed his point total and at least a minimum to be decided Saturday night. The player with the next fewest can either make a bet after all the players have teed off, or he can wait until the 11th tee, but no later. If he decides to make a challenge, then the next player in line has the challenge honors and can either wager or wait."
When play on day one concluded, Jacobsen was leading, or so television viewers were led to believe. In fact, the scoring was so convoluted that those charged with keeping it had failed to do so accurately. Stadler was the actual leader with 7,650 points.
Zoeller eventually won the competition (at least that's what we were told) and $205,000 of the $500,000 purse.
There were plans, incidentally, for a second Pro Stakes Championship, in Hawaii. A week before it was to be played, it was canceled "for financial reasons," the Associated Press reported.
The numbers, on or off the course, didn't work.