The Loop
Recalling the rarest of breeds: A newspaperman who brought down one president and played golf with another
The Internet has been overflowing with tributes to Ben Bradlee, the charismatic former executive editor of the Washington Post who died Tuesday at 93. Bradlee was arguably the most important newspaper editor in history, presiding over the Post's groundbreaking coverage of Watergate while also publishing the controversial Pentagon Papers that detailed the United States war effort in Vietnam.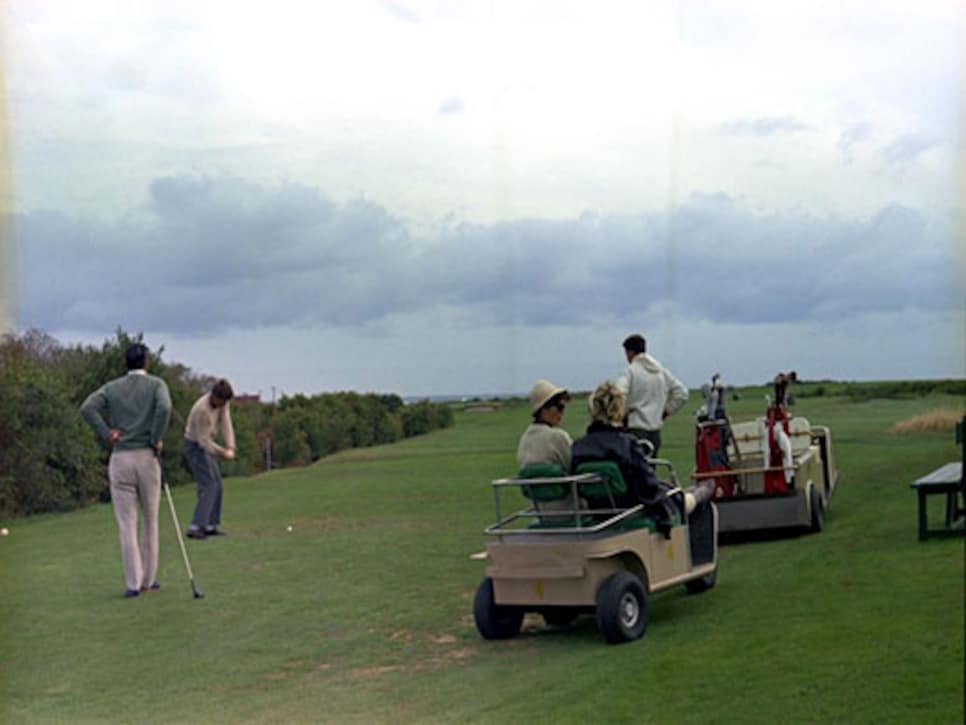 *President Kennedy teeing off with Ben Bradlee, First Lady Jackie Kennedy and Antoinette "Toni" Bradlee looking on. *Photo from the John F. Kennedy Presidential Library and Museum
Although hardly the only newsman to score a tee time with a Commander-in-Chief -- our Dan Jenkins, for one, has written about his rounds with President George H.W. Bush -- Bradlee's relationship with the former President predated Kennedy's ascent to the White House to when they were neighbors in Washington in 1958. By many accounts, JFK was said to be the most naturally gifted golfer among the presidents, but once in office he played less and less, in part because of the demands of the job but also his troublesome back. Still, as Bradlee told Golf Digest's Dave Kindred for a story in the June 2011 issue, Kennedy was "competitive as hell, and had just a beautiful swing. He could hit it a ton, but, like all of us, often had no idea where it was going."
As Bradlee told Kindred, the two men played a dozen times, very often near the Kennedy compound on Cape Cod. The last time they played, at Newport (R.I.) Country Club, was just two months prior to Kennedy's assassination.
In the first place, if you play golf with a president you are apt to play at some fancy country club whose code of dress requires clothes that I do not have in my wardrobe . . . like golf shoes, for openers. As a result I hit off the first tee in old sneakers, and I feel like I was three down before I hit a shot. In the second place, if you play golf with a president you are dead sure to be watched by a crowd of people who either play golf better than you do and therefore you know they're going to laugh when you shank the ball, or who line the roads and shout to be recognized by your partner. In any case, that's another two down. In the third place, there are Secret Service men all around you, carrying guns in dummy golf bags, and that doesn't do anything for your game. And finally, if you play golf with this president, his patience is so limited that you can never stop to look for a lost ball, and that doesn't suit my game at all.