The Loop
Recalling the other incredibly fortunate drop in a U.S. Open at Oakmont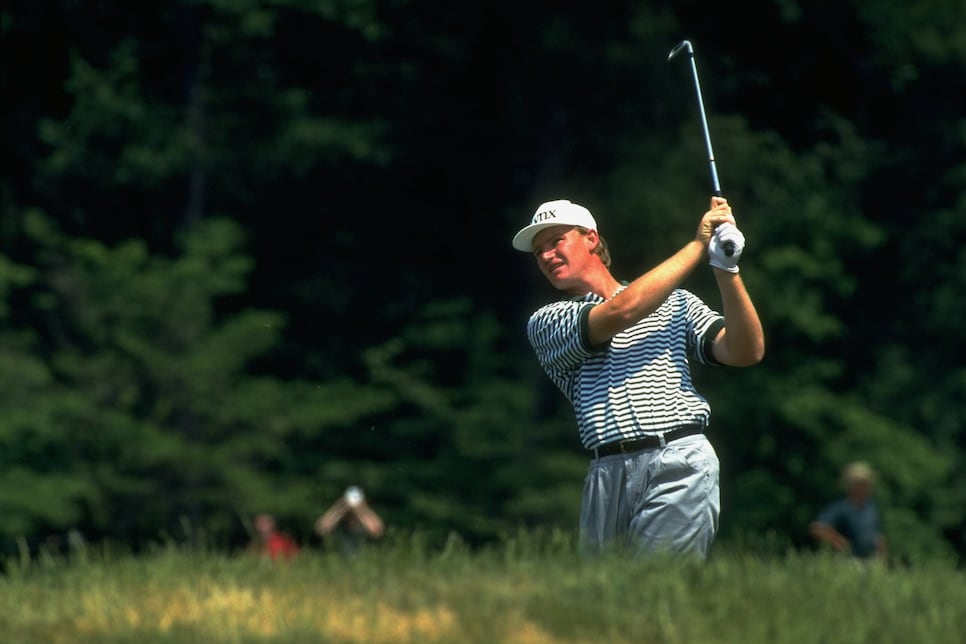 Sports Illustrated/Getty Images
When Dustin Johnson drove into the deep rough to the right of the ninth hole on Sunday -- only to get relief because of a temporary immovable obstruction in his line -- it immediately called to mind another fortuitous drop in a U.S. Open at Oakmont.
On the first hole of the final round of the 1994 U.S. Open, Ernie Els also drove into the deep rough and seemed fated to merely chopping out back into the fairway. But the ball settled behind a TV crane, which led to a question of whether Els would be entitled to relief. The walking official, Dr. Trey Holland (who would later become president of the USGA), decided that it was, and much like Johnson on Sunday, Els was entitled to drop his ball out of the crane's line.
The difference between what Johnson was stuck behind, and what Els was dealing with, was that the TV tower in Johnson's case was indeed immovable. It was rooted into the ground. The crane in 1994, however, was on wheels and was perfectly movable. In fact, it had been moved several times that day, and was moved again some 15 minutes after Els' group passed through.
"I made a mistake," Holland told reporters after the round.
Els went on to make bogey, but he did go on to win his first U.S. Open in a playoff. Johnson, who saved par on the ninth hole after getting to drop into the first cut of rough, is hoping a similar break will lead to his first major as well.
We discuss the Els drop in our video on the biggest controversies in U.S. Open history.