The Loop
Recalling Pete Brown and Calvin Peete's historic accomplishments
A sad twist of fate best explains the stunningly timed passings of Calvin Peete and Pete Brown, two African-American golf pioneers. Peete died April 29, Brown two days later, and both roughly three months after the passing of World Golf Hall of Famer Charlie Sifford, the most notable golfer in the sport's struggle for equality and fairness for all races.
That both Brown, 80, and Peete, 71, would pass away around the first of May allows flashbacks to key events in their golf careers that are tied to this week of the golf season.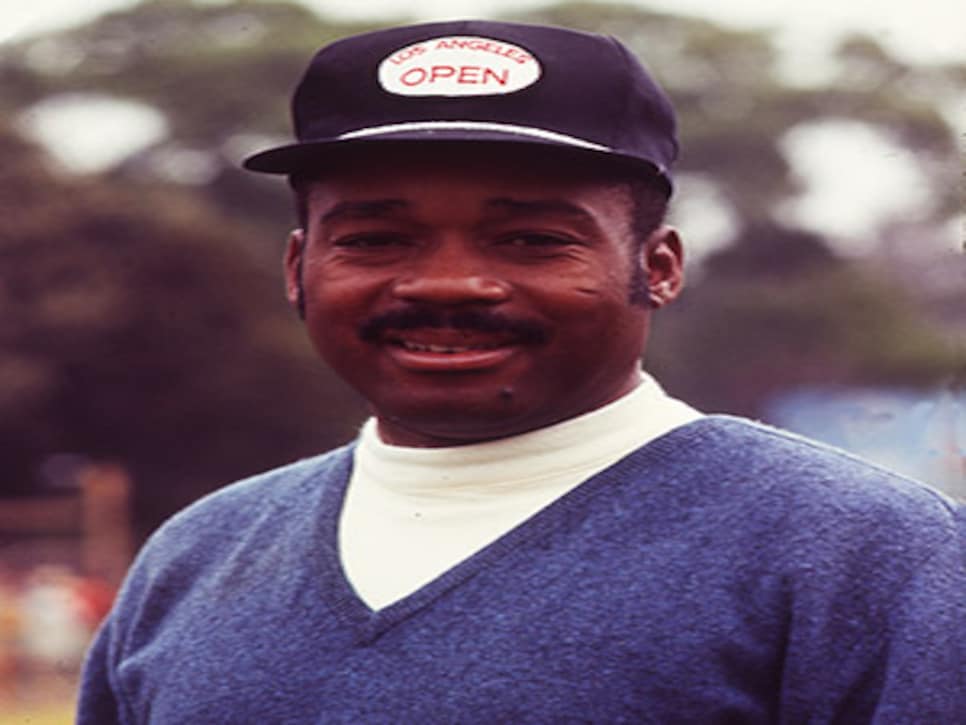 Brown's victory was somewhat overshadowed because Sifford had already broken through with a victory at the 1957 Long Beach Open, co-sponsored by the PGA but an unofficial tour event, and because Jack Nicklaus won the Tournament of Champions that same weekend at Las Vegas with a more star-heavy field. Brown got the full spotlight, though, when he captured his second tour win at the 1970 Andy Williams San Diego Open, beating Tony Jacklin in a playoff.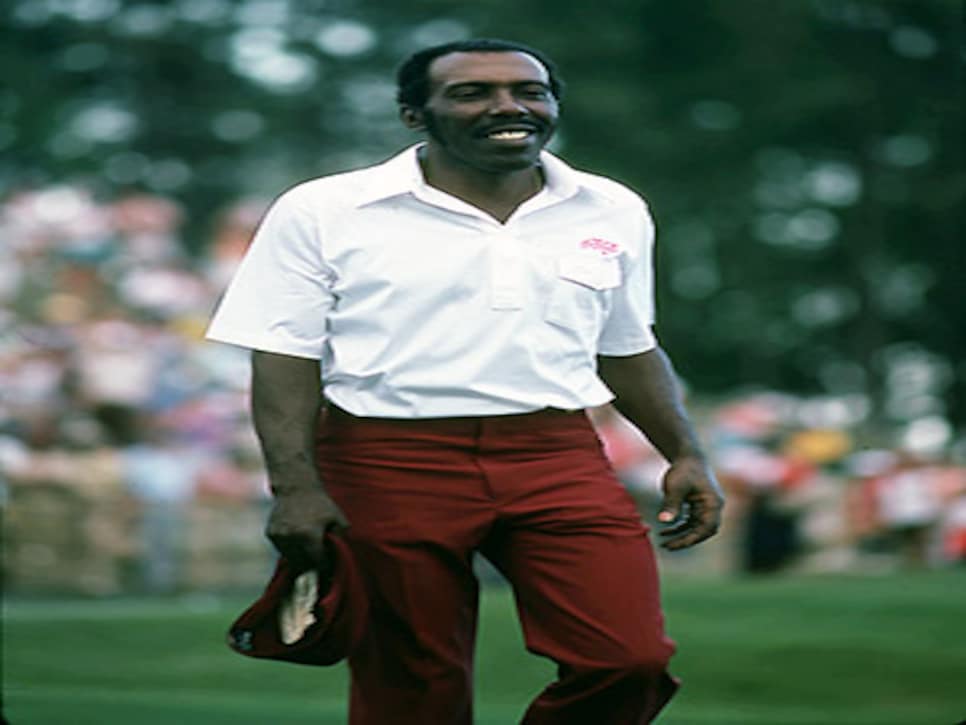 After the Players win, Peete felt "this is as much a major as any," and hoped it would trigger a win in a Grand Slam event, but he was nearing 42 and after winning twice more in 1986 to improve his career victory total on tour to 12, he never had as big a moment as the Players win.
With the passings of Peete and Brown, following so closely to Sifford's, 2015 is regretfully becoming the year we lost important pioneers who helped elevate the game to new heights.