The Loop
Really bad burglar caught after driving golf cart into a pond
At the AT&T Byron Nelson, we saw a man crash a golf cart into a fire hydrant and cause a new water hazard at TPC Four Seasons. And now someone else is in the news for finding an existing water hazard with one of these vehicles.
Michael Hawk was arrested after his golf cart was found partially submerged in a pond in Lake County, Fla. For all we know, there could be a million ponds and lakes in Lake County, but driving a golf cart into one still takes some, um, special skills -- especially when you're trying to make a getaway.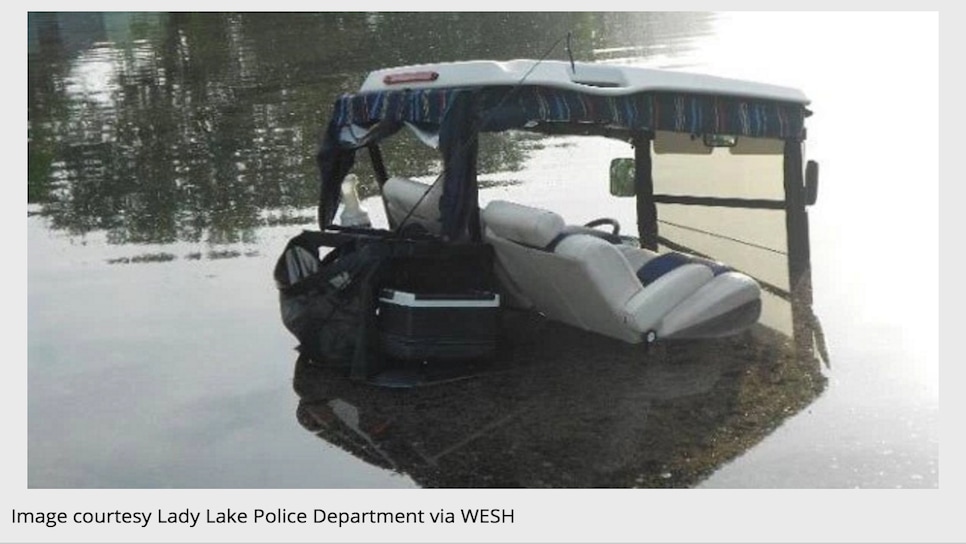 WESH reported when local police were alerted to the cart on Friday, they were able to make an easy connection to an area burglary since there were cart tire tracks in the yard. The connection to Mr. Hawk was made even easier when authorities discovered a stolen TV and house keys belonging to owners of the burglarized home.
Oh, and some of Hawk's soaked clothes. And it looks like the suspect didn't bother to put a dry shirt back on for his mug shot.