The Loop
Realistically, when will Tiger Woods return to golf? Here are three possibilities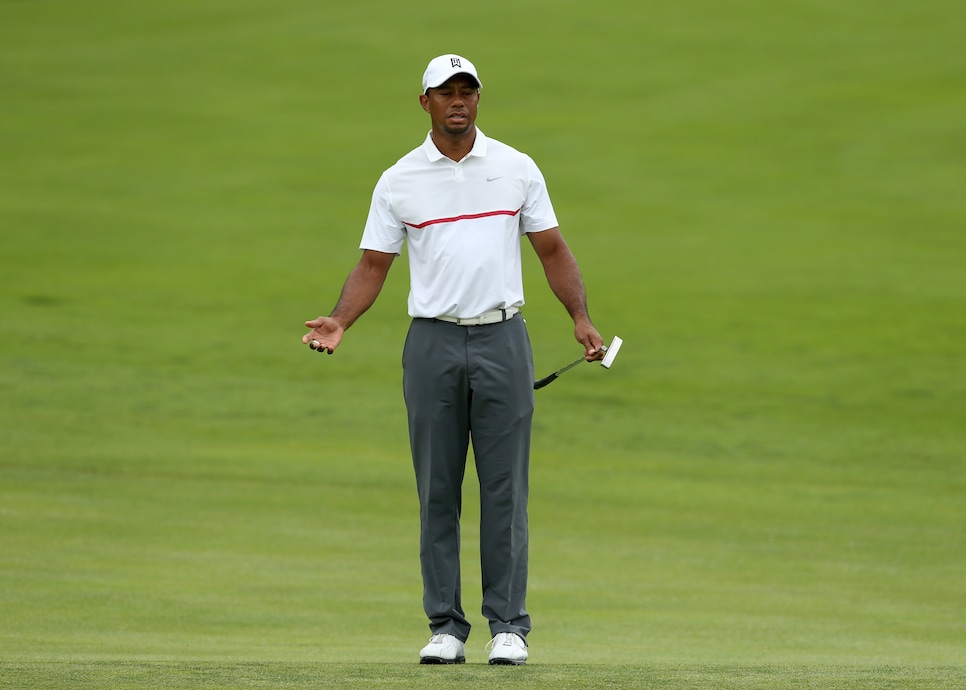 Though Tiger Woods is never far from the spotlight, the 14-time major winner was front-and-center at Congressional Country Club last week, serving as host of the Quicken Loans National. Yet every Woods appearance conjures a question, one that's followed him for nearly a year:
The question looms for a simple reason: Woods hasn't given--or perhaps doesn't have--an answer.
"My numbers are good off the tee, the was one of the things I was worried about, losing distance, and I haven't done that, I've actually gained a bit, which is positive," Woods said, citing that his next step is playing four-to-five round consecutively without pain.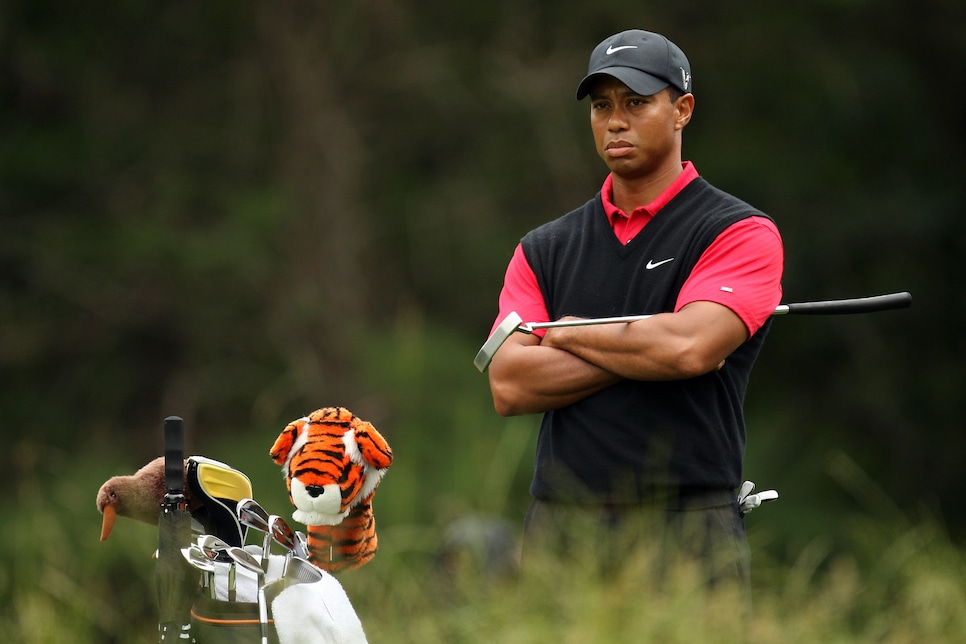 But on Sunday, Woods seemed to backtrack, remarking he was uncertain when he would come back.
"I don't know," he said. "I want to play. Put it that way. I want to play. I don't know if I will. But I do want to."
That Woods had to assert he wants to return is surprising, but not entirely shocking following exposés on the former No. 1's career.. Nevertheless, the doubt will persist, arising again at the Open Championship, another major that Woods likely misses.
Keeping that in mind, when will Woods return? Here are the three most reasonable destinations: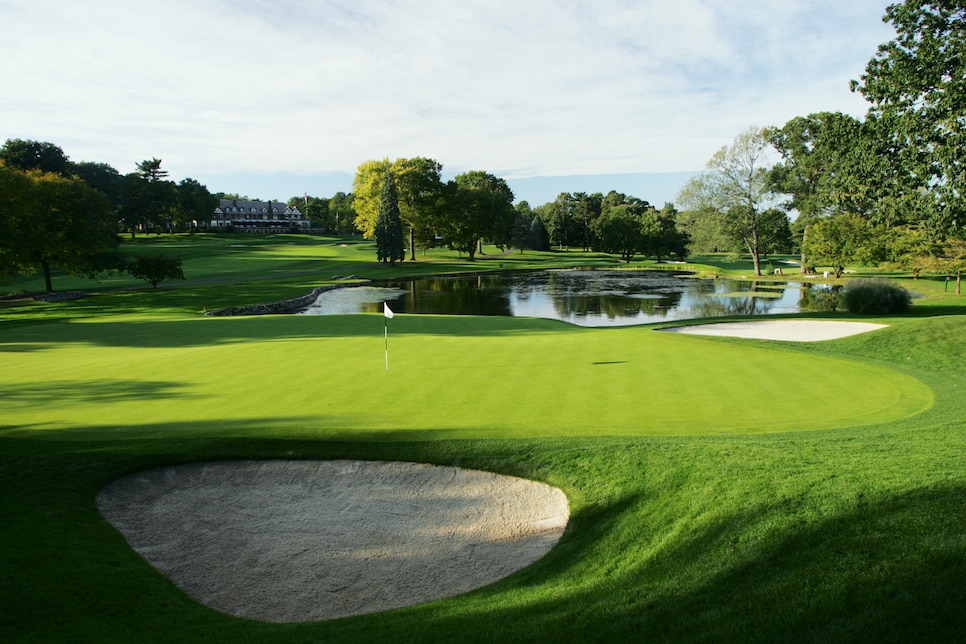 This would be a stunner. Because of the Olympics shuffling the schedule, this year's battle for the Wanamaker Trophy takes place the final week of July. Given Woods is unsure he'll play this year -- coupled with the fact he's stated multiple times he won't rush back -- teeing it up at Baltusrol in just four weeks seems dubious.
Conversely, Woods missing the PGA Championship means another lost season of majors. The last few years have humbled Woods to a degree, yet all great athletes harbor a sizable amount of hubris. If Woods is able to achieve those pain-free rounds in the next few weeks, a return at Baltusrol would not totally be out of the question.
No Woods at Baltusrol likely means no Woods before the end of this PGA Tour season, as only the Travelers Championship, John Deere Classic and Wyndham Championship -- which was the last time we saw Tiger in competitive form -- remain on the slate. It's hard to envision Woods passing on the PGA but playing in one of these events, only to return home during the FedEx Cup. In short, it's Baltusrol or bust for Woods' 2015-16 season.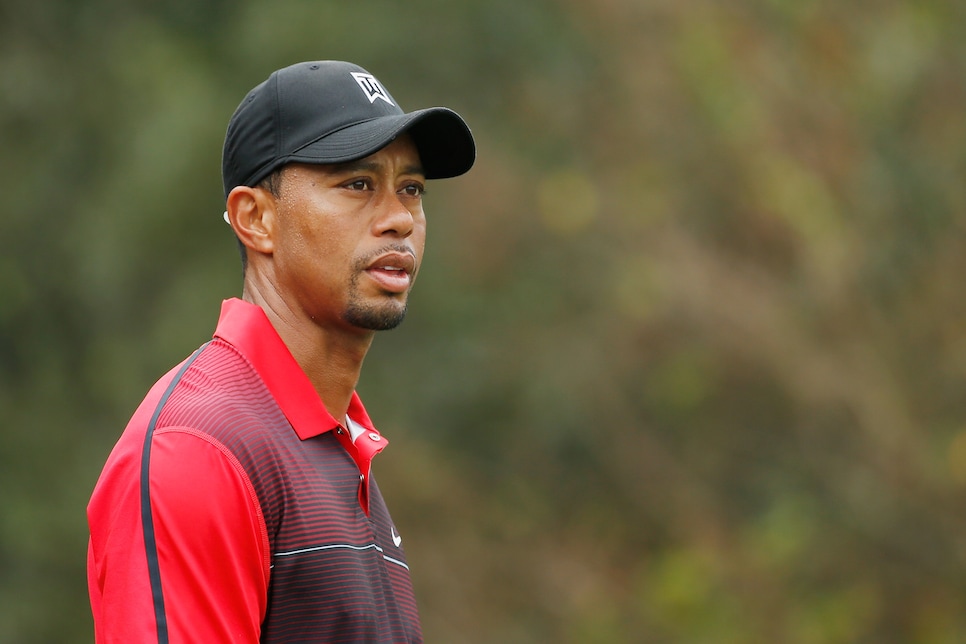 This year's tournament -- another event Woods hosts -- starts on November 29th in the Bahamas. This spot makes sense for a number of reasons:
-- It's 13 months after Woods' last surgery, checking off the "no rushing" prerequisite.
-- It's an unofficial PGA event, giving Woods a low-stakes environment to begin his assimilation.
-- It's Woods' tournament. Tiger's return is a PR bonanza; might as well be his event that reaps the rewards.
-- The course is an easy setup: The winning scores since the Hero moved down to Albany, New Providence have been 25 under and 26 under for the four-round competition.
But, in the chance Woods isn't ready to return, only one other tournament makes sense...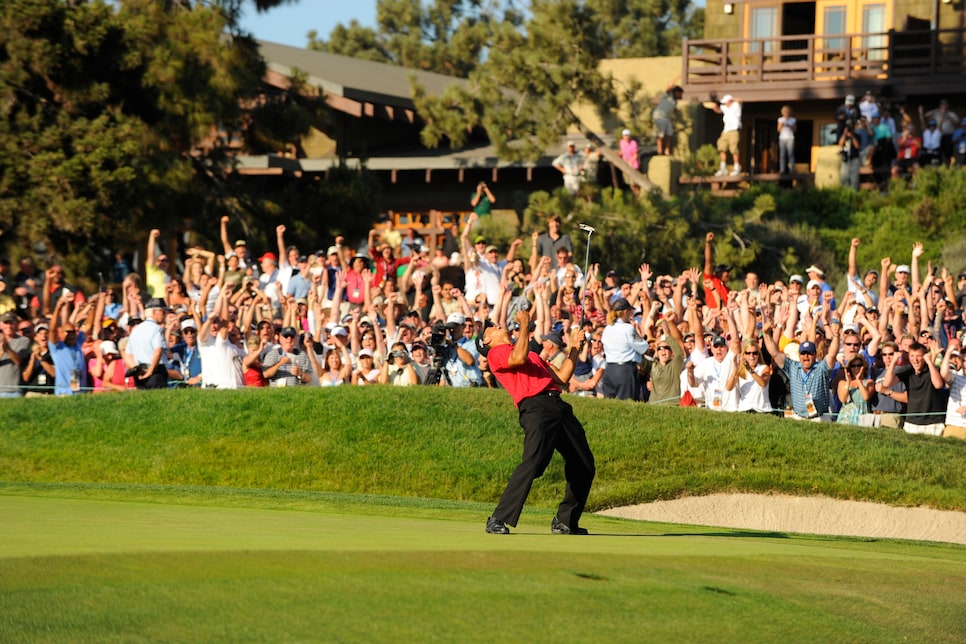 The final week of January, Woods will be 15 months removed from his last procedure. Moreover, the dude owns Torrey Pines, with eight professional wins (seven Buicks/Farmers win, the 2008 U.S. Open) on the property, with a ninth victory coming at the 1991 Junior Worlds.
If Woods hasn't played a competitive round by this milestone, golf won't need to ask Tiger when he'll return. Because we'll have our answer.