The Loop
Ready to feel old? Tiger Woods won his first U.S. Amateur 21 years ago today
Tiger Woods isn't playing in this year's FedEx Cup. Yet, for a certain sect of the golf world that sees the 14-time major winner as forever young, many maintain that Woods isn't yet in the twilight of his career, that he still has some gas left in the tank.
This won't help that argument.
Twenty-one years ago today, Woods captured the first of three U.S. Amateur championships, beating Trip Kuehne 2 up at TPC Sawgrass.
Not sure what drives home that bygone period more. This photo: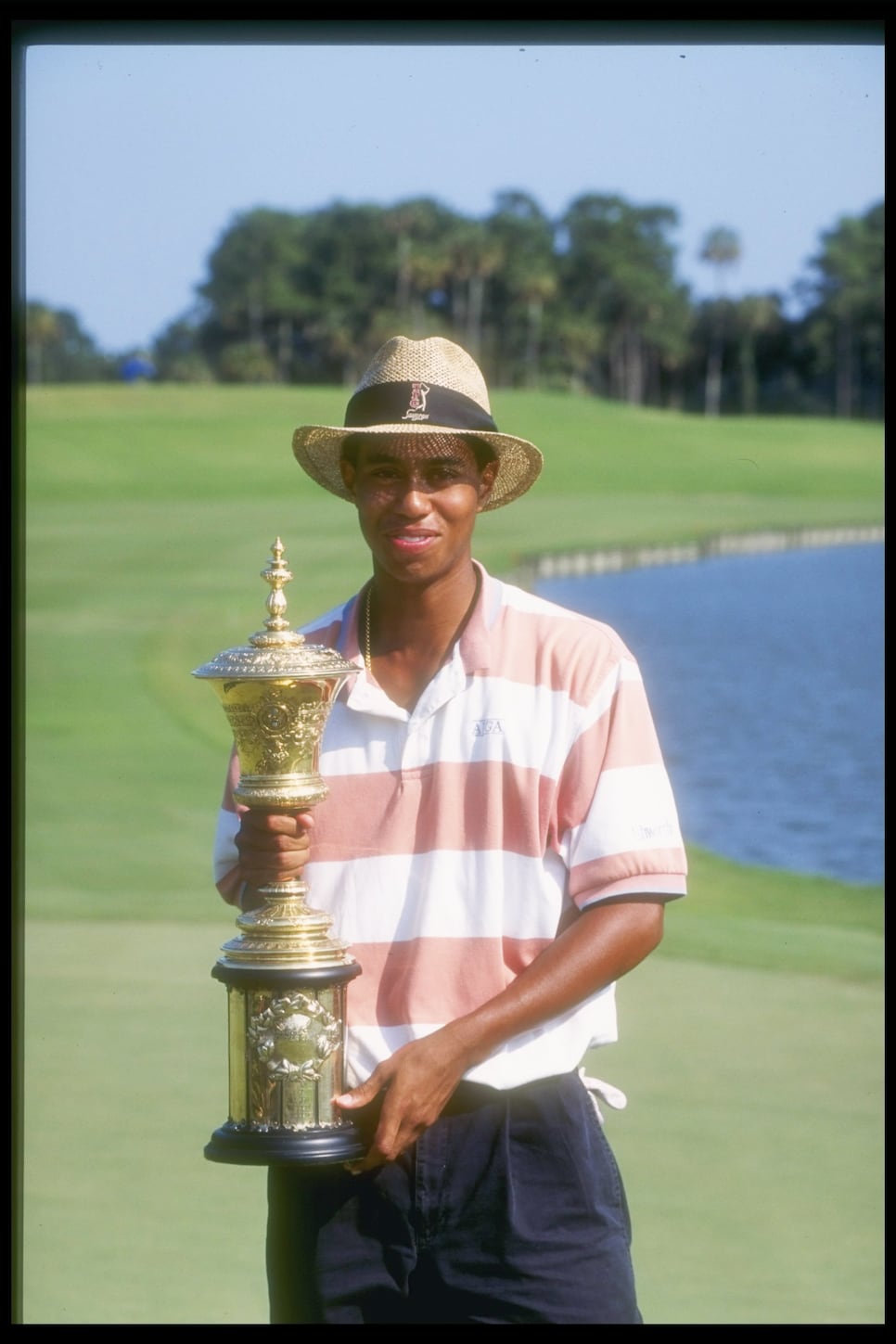 Or that fact that those born during Woods' victory can now legally drink.
Father Time, he is an evil bastard.