The Loop
Reader's Trip Report: Ballybunion in winter
Dan Tani, an American reader, joined Ballybunion as an overseas member in 1998, when the cost was next to nothing.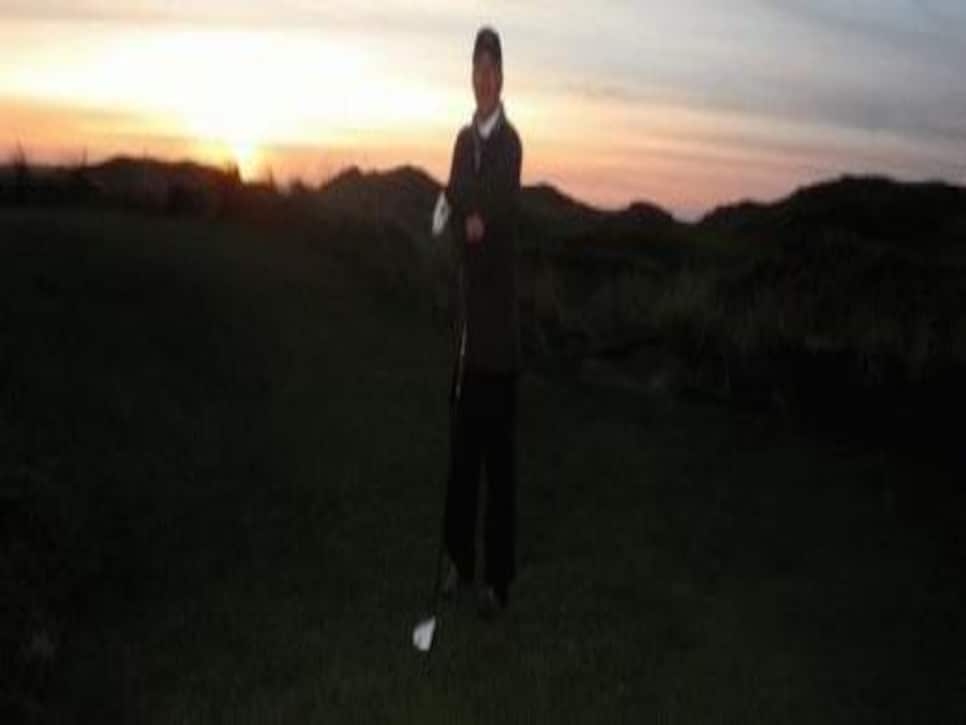 Two years later, he married a woman from Cork, and so now he's obliged to visit twice a year. (He proposed to his wife at the stroke of the millennium, after playing Ballybunion in the afternoon and rehearsing his lines on the drive home.) Ever since, he's made a point of playing at least one round on the Old Course very late in the year. In 2013, he played on New Year's Eve Eve -- December 30 -- with three Irish guys whose fourth had exceeded the legal limit on showing up late. Last month, he played again. Excerpts from his report:
This year the weather was beautifully clear and calm, but a bit chillier than last year: the car reported a temperature of -2C when I pulled into the car park. In my attempt to maximize my golf, I had left Cork in pitch dark, at 7:00 a.m., and I pulled into Ballybunion at 9:30 -- perfect timing, I thought. There were very few cars in the lot, and just a few people milling around.
The empty parking lot turned out to be a bad sign: frost delay. Tani continues:
As we waited for the greens to thaw, I sat in the clubhouse and had coffee with several members, including the club co-captain. More than half the guys in the bar were named Costello, although they were not all related. We all became amateur meteorologists: looking out the windows, studying weather maps on our cell phones, estimating sun angles, analyzing temperature gradients.
The delay lasted two hours. When the superintendent gave the all-clear, the co-captain put Tani in the first group, with two older guys. Tani had forgotten his golf shoes, so he had to improvise: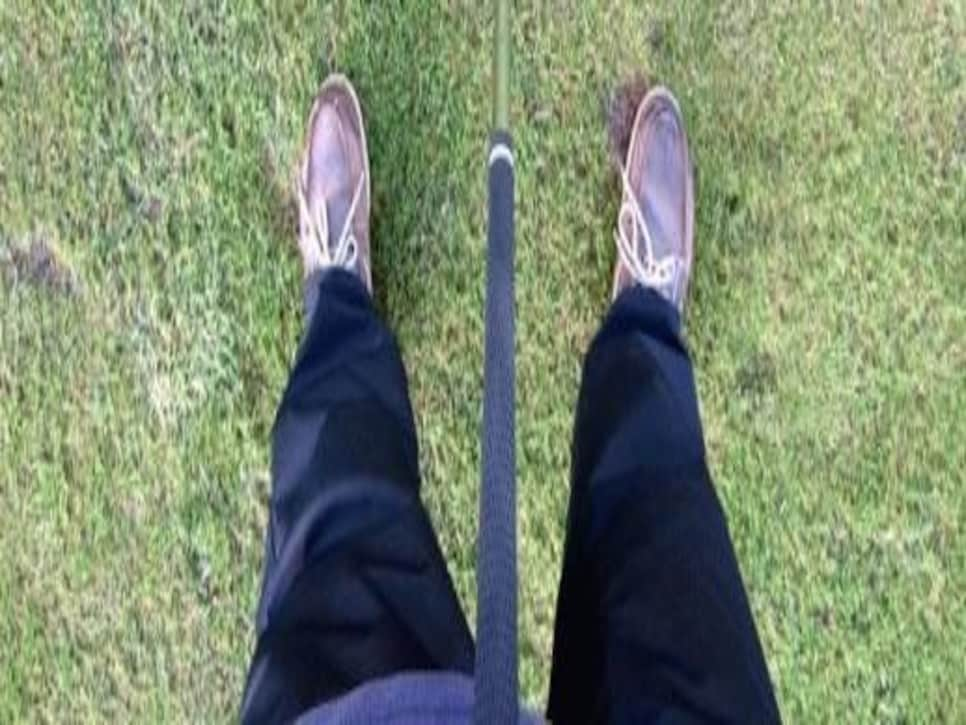 The only real concession the club makes to winter is to take the fairways out of play. Last year, you had to lift any ball in a fairway (rare in my case) and drop in light rough. That let the fairways to rest over the winter, but I guess it ate up the light rough, so this year we had to use mats. A positive aspect that I did not initially appreciate is that, when mats are used, winter rounds are considered "official" for tournament purposes, and so count toward handicap.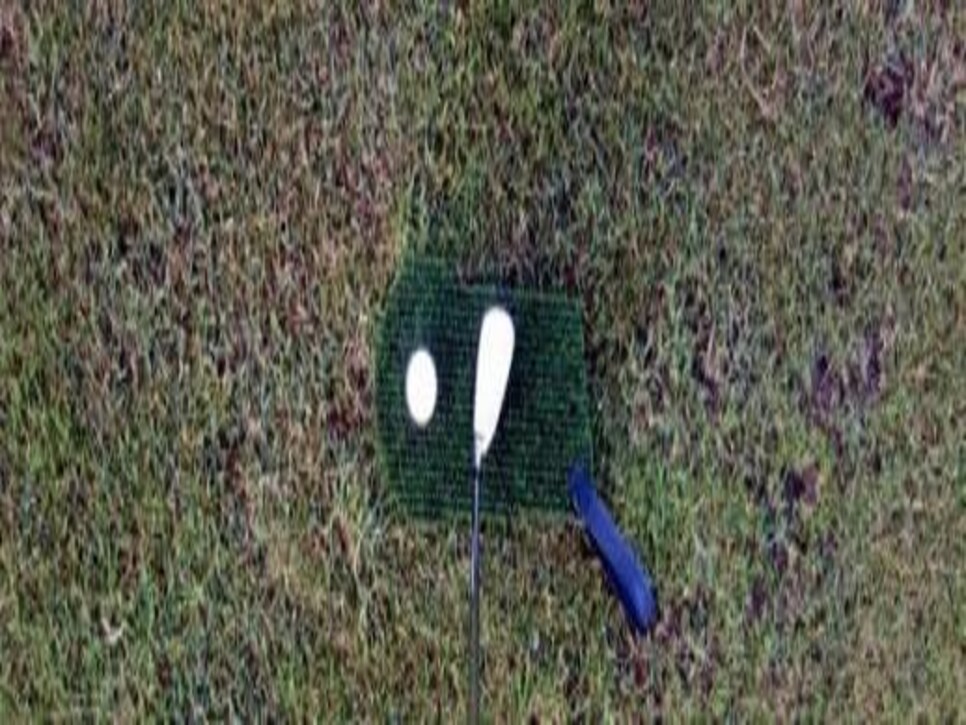 Ballybunion's Old Course has two alternate greens that are used in the winter, on holes 7 and 8.  They're just as challenging and beautiful as the regular greens, and if you didn't know any better you would have no idea they were replacements. Here's one of my playing companions teeing off on No. 8:
This winter, there was also a temporary green on the 18th. It made the hole disappointingly shorter and easier -- although in my case I plugged my approach shot in the face of the huge "Sahara" bunker and had to play backward, into the same bunker, just to have a shot out.
One of the things that make Irish winter golf extra dramatic is the long shadows. Ballybunion is roughly 60 degrees north latitude, and when the sun at its southernmost position the highest it ever gets is about 7 degrees above the horizon.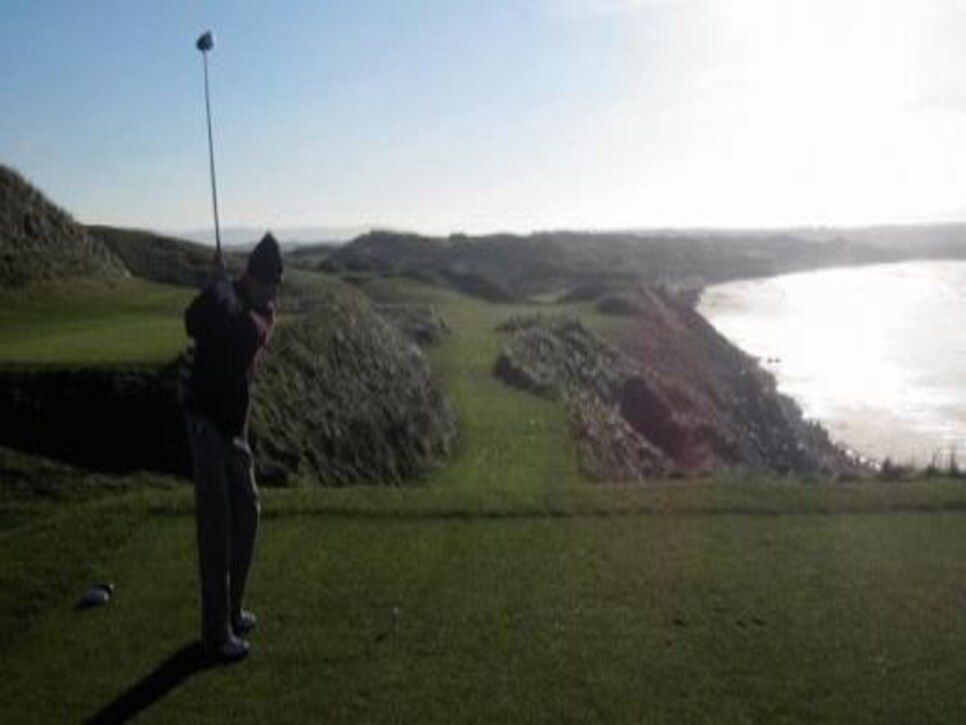 That makes for extra-long shadows even at noon.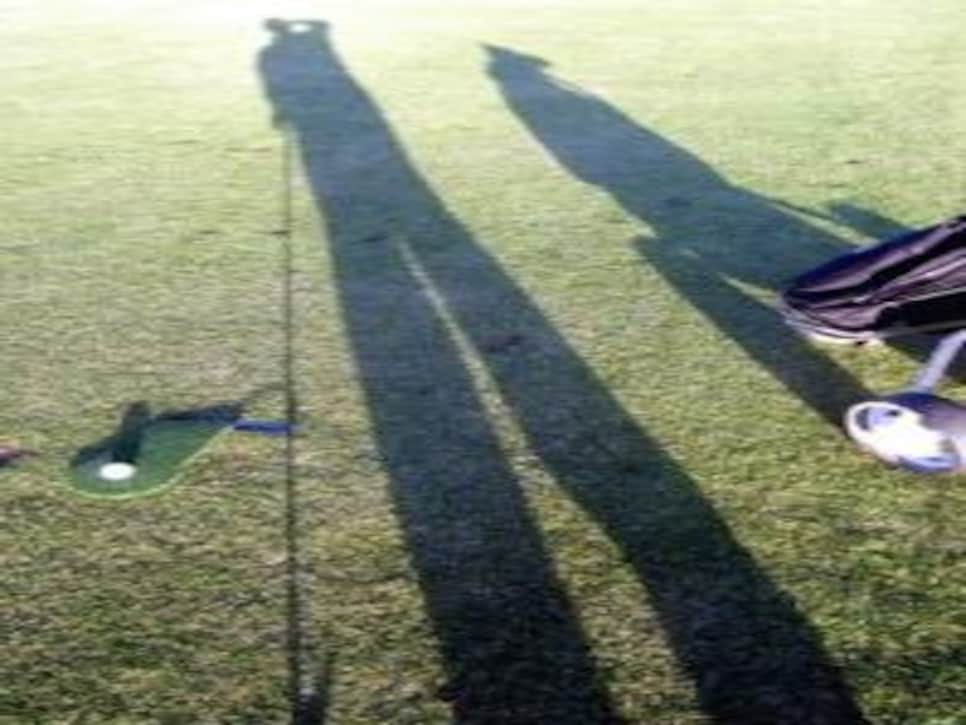 Failte Ireland, the Irish tourism authority, has created what it calls the Wild Atlantic Way, a 2,500-kilometer motor route along along some of the most beautiful coastline in the world. It passes through most of the country's most famous western and southern coastal sites: the Burren, the Cliffs of Moher, Connemara, the Ring of Kerry, and many others. It also connects some great golf courses: Ballyliffin, Carne, Rosapenna, Donegal, Sligo, Lahinch, Doonbeg, Tralee, Waterville, Old Head -- and of course Ballybunion. I'm sure it will bring many more tourists to this out-of-the-way part of Ireland, for good and bad.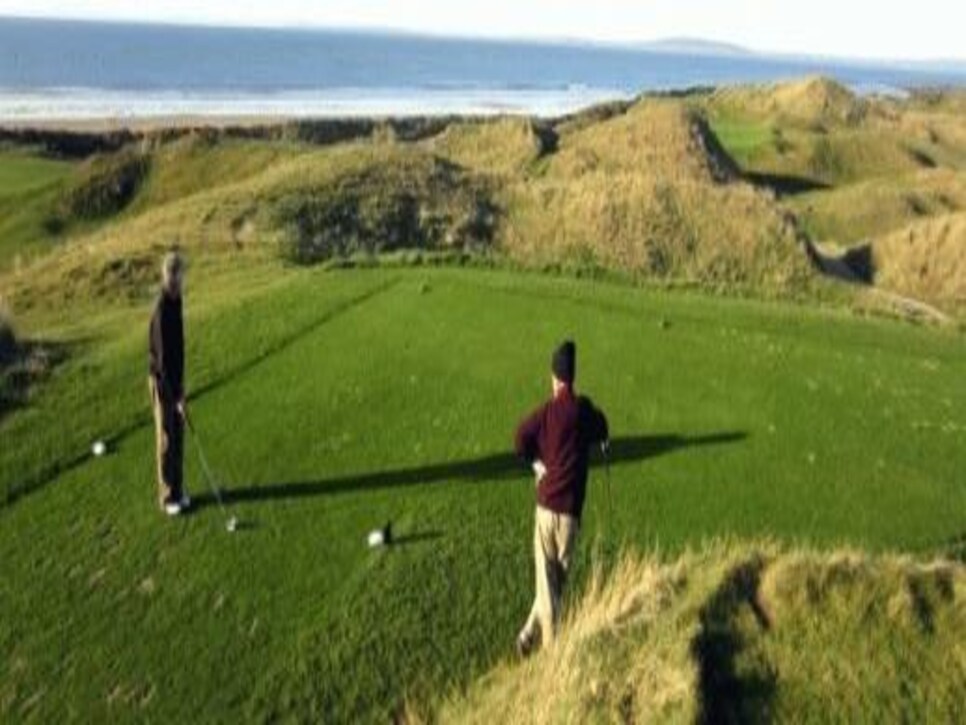 As a matter of fact, my friends and I may be traveling part of that route a year from this coming spring -- for good only, of course.