The Loop
Reader's Trip Report: 2016 Connecticut Golf Show
The forecast for two Sundays ago included "up to" a foot of snow. We got about three quarters of an inch, so I guess the forecast was accurate. The day before the big storm, Mark Beebe, an out-of-town member of the Sunday Morning Group, visited the Connecticut Golf Show, at the convention center in Hartford, with his golf buddy Tom. Mark's report:
"Tom's wife is recovering from a serious illness, and he's also been helping another old golf buddy, 'Lefty' Bob, who's in failing health. So it was good to see him and get him out doing something we both like: wasting time doing golf stuff."
"Pretty much all the major equipment guys were there. I didn't try any of the clubs, because my March swing is not of club-fitting quality and if I wait until my July swing shows up the same equipment will be available at a higher price -- the same strategy I use for investing in stocks."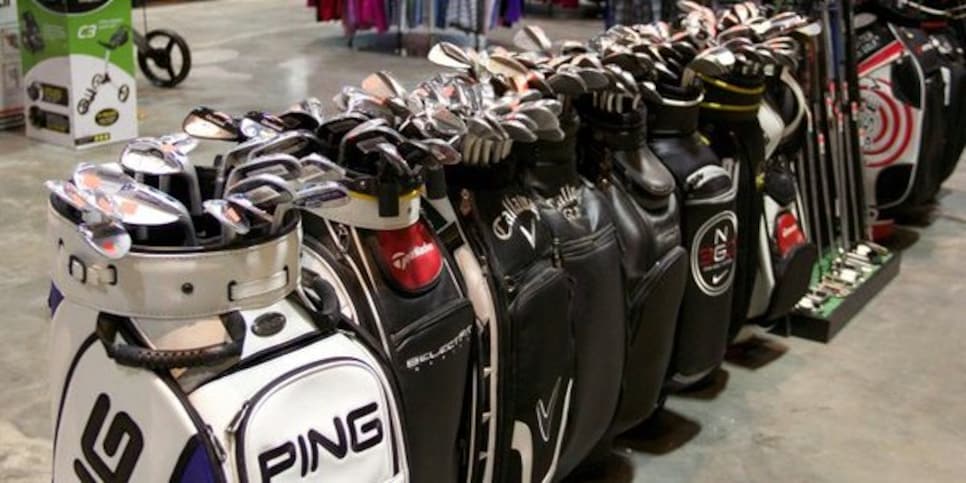 "Nevertheless, I did buy a few things. I broke my No. 1 rule, as always, by buying a club without swinging it, a TaylorMade M1 3-wood. I also bought a ball marker with the insignia of Michigan State, my alma mater -- which was nice because the Spartans had just gotten bounced from the NCAA tournament, in the first round, the day before. There were no Middle Tennessee State ball markers, but I did pick up a dozen of last year's Titleist NXT Tours. I went through racks and tables of remnants and leftovers, and noticed that they had great prices for small and medium golf shirts, but hardly anything in XL. There was also a guy selling coffee tables:"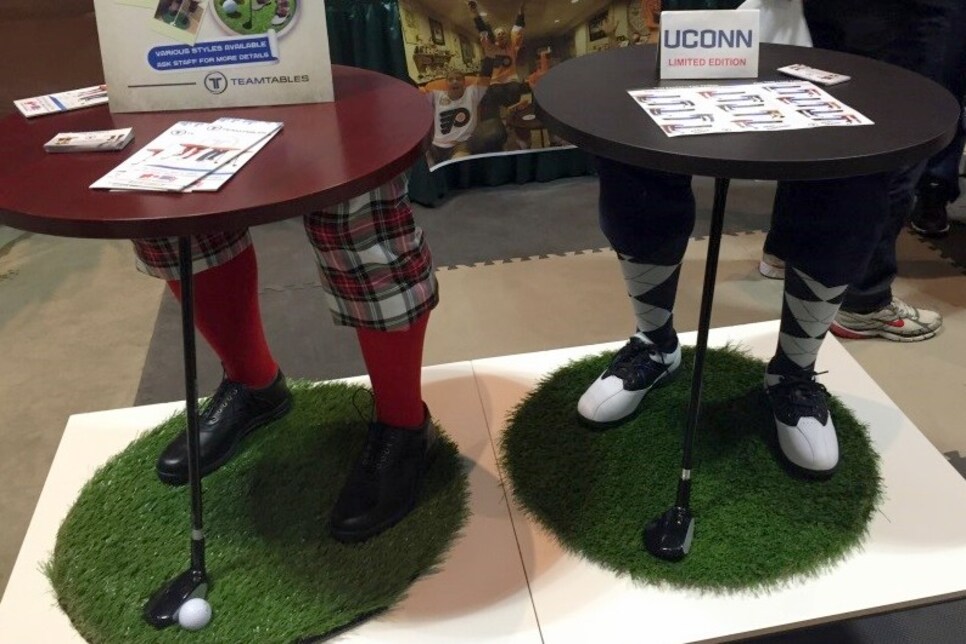 "Does anyone actually keep score with these things?"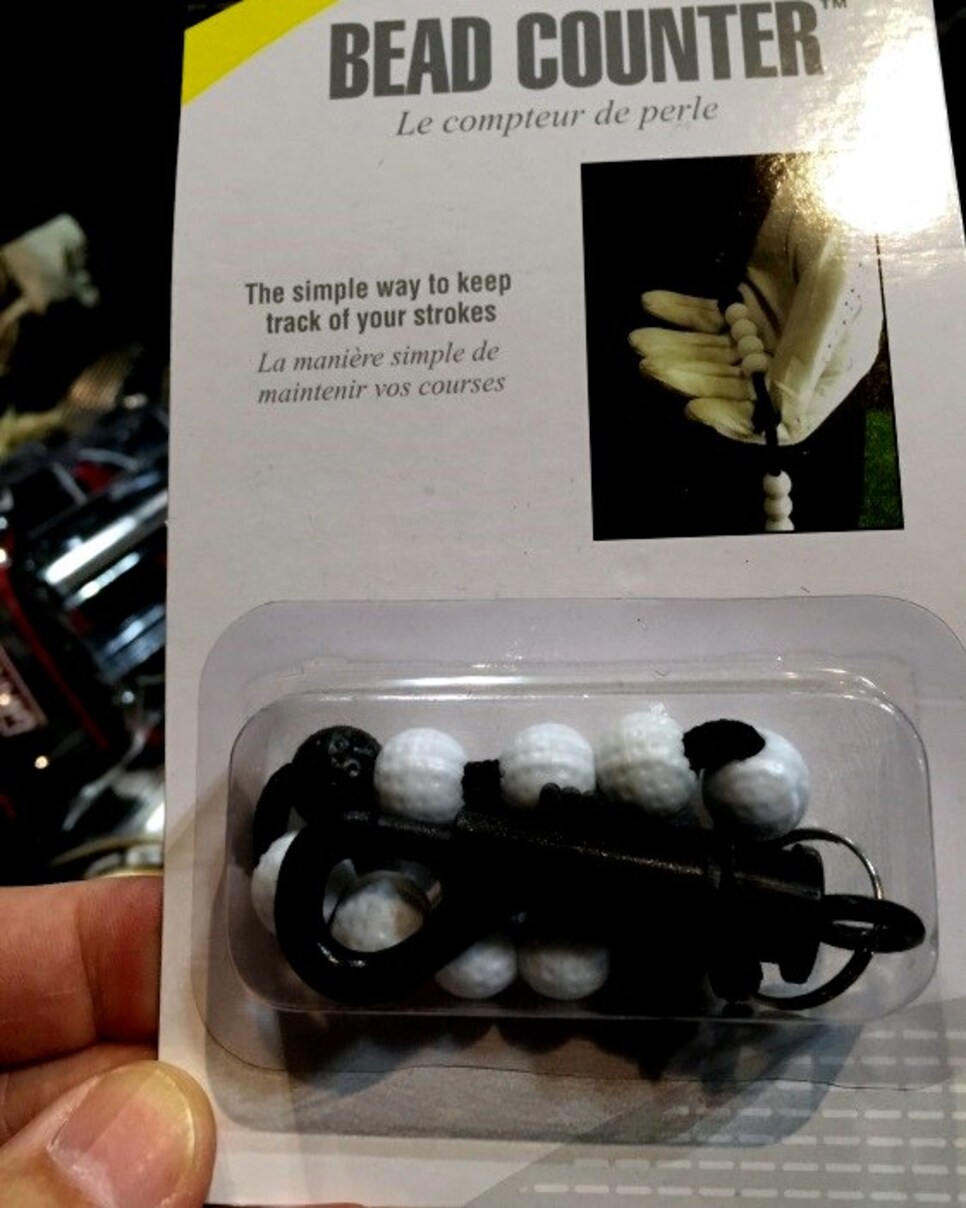 "I picked up lots of brochures from golf resorts, and one from the John Casablanca modeling and talent agency, which had a booth. I asked the Casablanca people why they had come to a golf expo, and they said, 'Because that's where the people are.' I took their brochure to give to my daughter, who is studying theater in college."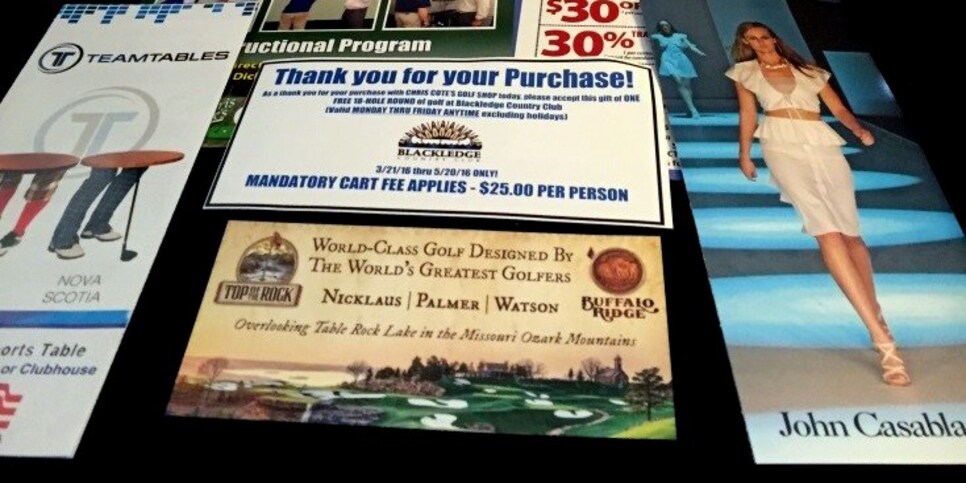 "Tom and I stopped for lunch on our way home and got caught up. That was the best part. We're hoping to tee it up in the next couple weeks, weather and health issues permitting. And when I got home I found a good place to put my NCAA bracket:"