News
RBC Heritage awards Davis Love III plaque to replace trophies lost in house fire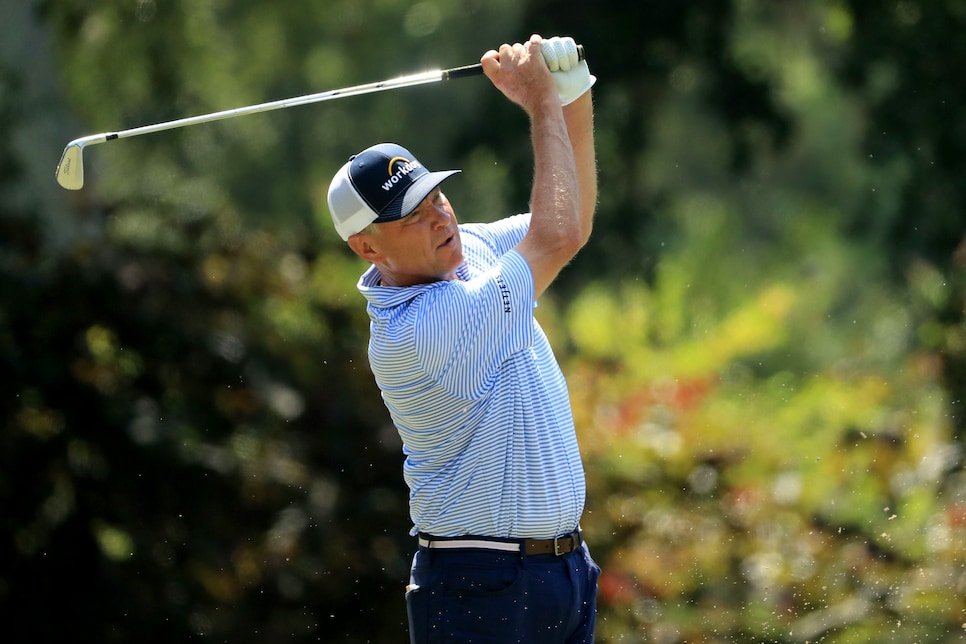 Davis Love III is playing this week for the first time since he lost his Sea Island home to a fire in March. Harbour Town is a favorite for many tour players due to its family-friendly atmosphere, but its confines have been especially hospitable to Love: Five of his 21 PGA Tour victories have come at Hilton Head.
Still, this year's journey to the RBC Heritage was different, for obvious reasons.
"Certainly [wife] Robin and I packing up to come to a golf tournament was exciting, but it was also a little emotional," Love said Wednesday. "We didn't have anything to pack like we usually do.
"I'm searching for head covers, and my son gave me a ball-mark fixer. I was like, I just don't have enough equipment to go play a PGA Tour event. So it's been ups and downs like that."
Lost in the fire was most of Love's memorabilia from his playing career. Which is what made Steve Wilmot's gift all the more touching.
Wilmot, the tournament director at RBC Heritage, surprised Love this week with a tournament plaque in honor of his five victories.
"You've been so good to the game, so good to the tour, and certainly good to us here in Hilton Head, but we thought a little something knowing what you've gone through at home," Wilmot says in the video. Watch the full presentation below: