The Loop
Ray Allen turned down a golf invitation from President Obama
Former NBA star Ray Allen hasn't officially announced his retirement from basketball. Perhaps one factor in Allen not returning to the court is the amount of opportunities he has to tee it up -- without the burden of his day job as an NBA sharpshooter getting in the way.
It sounds like his responsibilities to his team might have cost Allen a chance to play golf with President Obama a couple of years ago. In an interview with the Daily News last weekend, Allen recounted how he declined an invitation from Obama to tee it up -- to make it to a pre-game shoot-around.
Allen apparently felt the responsibility to his teammates outweighed some face time with POTUS. Here's the story he told the Daily News' Christian Red:
"There was a spot open a couple years ago and 'Zo [former NBA center Alonzo Mourning] was playing with [Obama]. I had a game that day. [Obama] was playing at 10 a.m. I was like, 'I really would love to, but I don't know if I can make that work.' I'm a guy -- I'm at all practices, I'm ready to be there. I wouldn't feel right to go play golf."
The move worked out for Allen. The Miami Heat won the NBA Finals in that 2012-'13 season, with Allen playing a pivotal part in beating the San Antonio Spurs. And Allen ended up getting even more than one round with Obama after all.
As Allen told Red, when the Heat went to the White House for the winning ritual of meeting Obama, it started a relationship in which the two would end up teeing it up "several times."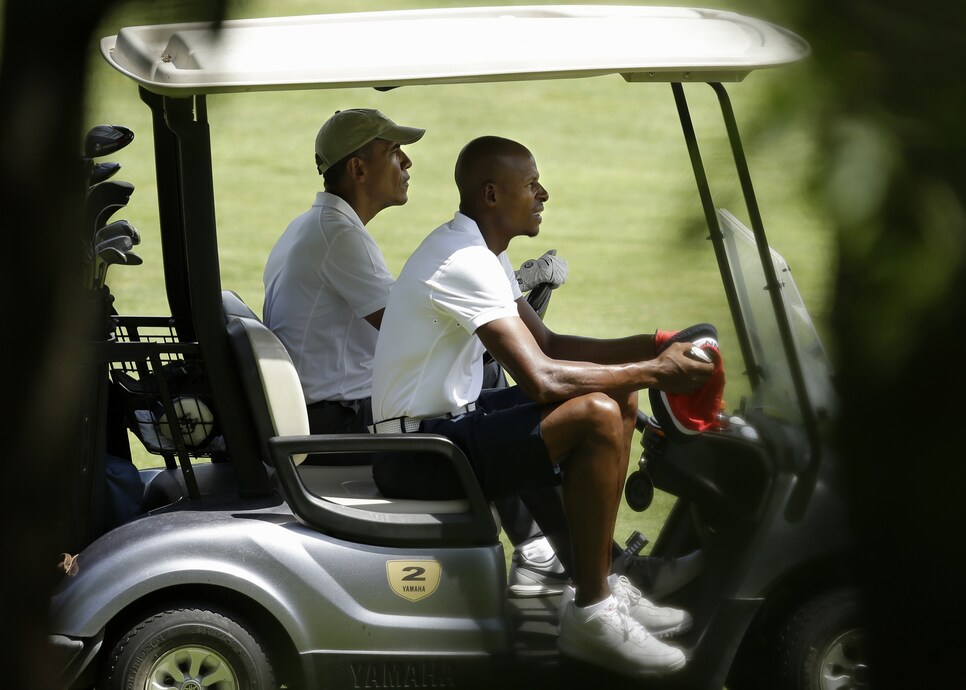 Allen was pictured in Martha's Vineyard this summer playing with the president, in addition to Golf Digest cover star and fellow NBA sharp-shooter Stephen Curry.
Playing hard to get has paid off for Allen!