The Loop
Ray Allen officially retires from the NBA, can finally focus on his golf career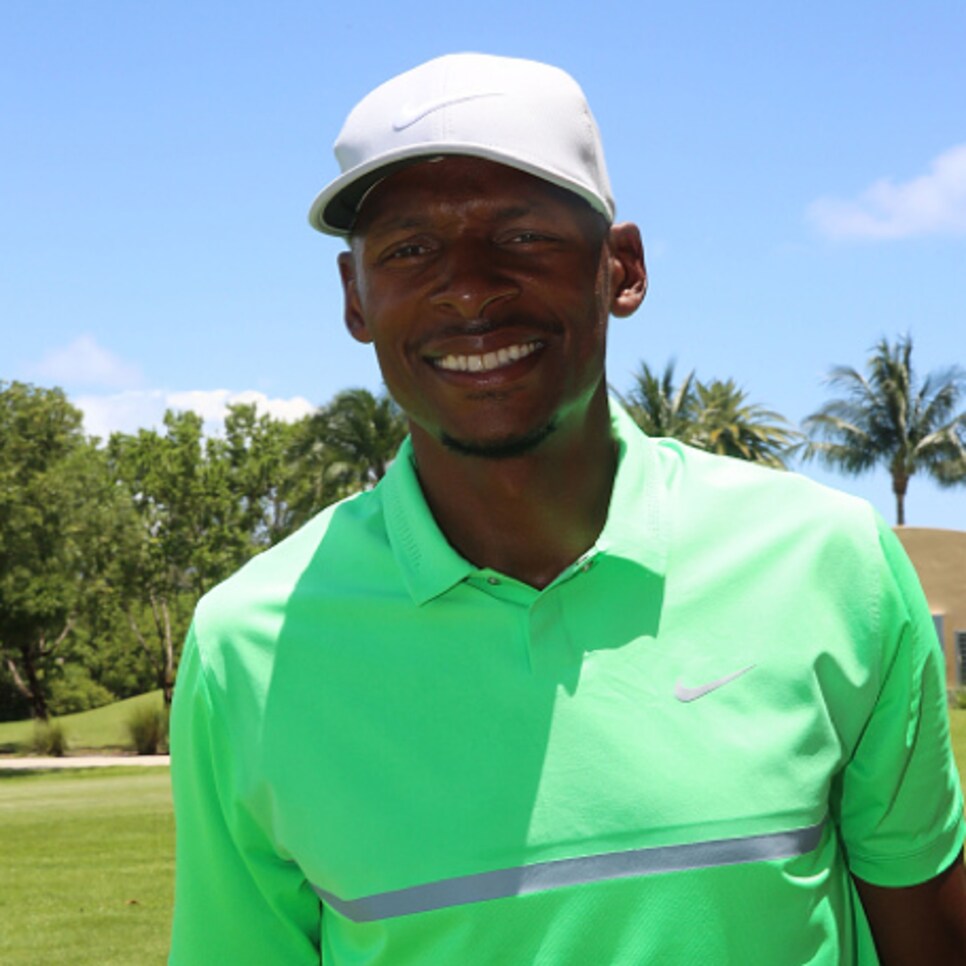 Ray Allen, one of the great shooters in NBA history, officially retired on Tuesday. And now, the 41-year-old can finally focus on shooting something else: low golf scores.
Allen won an NBA title as part of the Boston Celtics' "Big Three" (Kevin Garnett and Paul Pierce) in 2008. He added another ring playing with the Miami Heat's "Big Three" (LeBron James, Dwyane Wade and Chris Bosh) in 2013 (Who could ever forget his game-tying shot in Game 6 against the Spurs?). Allen finished his playing career as a 10-time All-Star and No. 1 on the list of career three-pointers made with 2,973.
All the while, the star of the 1998 Spike Lee film He Got Game also had game on the golf course. He was listed as having a 4.8 handicap index when Golf Digest ranked the best athlete-golfers in 2009 and it's only gotten better since. Allen's handicap -- the UConn product posts his scores at TPC River Highlands, site of the PGA Tour's Travelers Championship -- is currently a +0.1(!). Just look at this card. It's a thing of beauty, especially when you see just how rounds he's played the past couple months!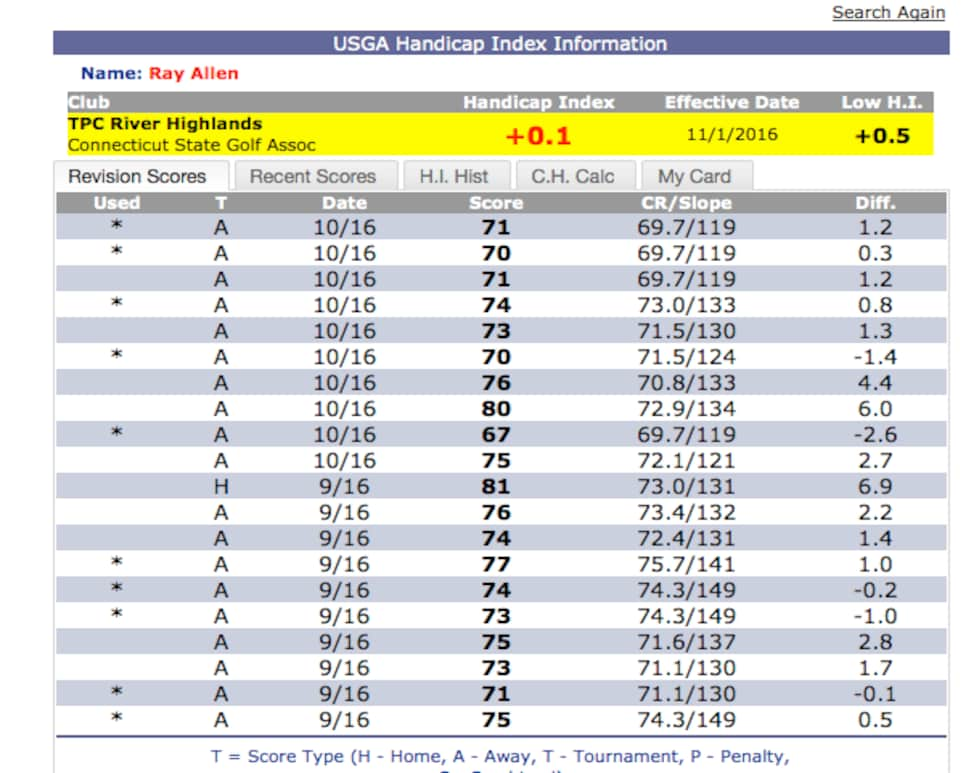 And check out Ray's smooth, powerful swing -- and his bold on-course style:
And just think, there's potential for even more improvement. Allen hasn't played in the NBA since the 2013-14 season, but he always left the possibility of a comeback open. Until now.
From here on as a retired man, it's all golf, and the clock is ticking on qualifying for the senior tour. You've got nine years, Ray.