Branded Content
See your game in a whole new way with Rapsodo Golf's insights and data visualization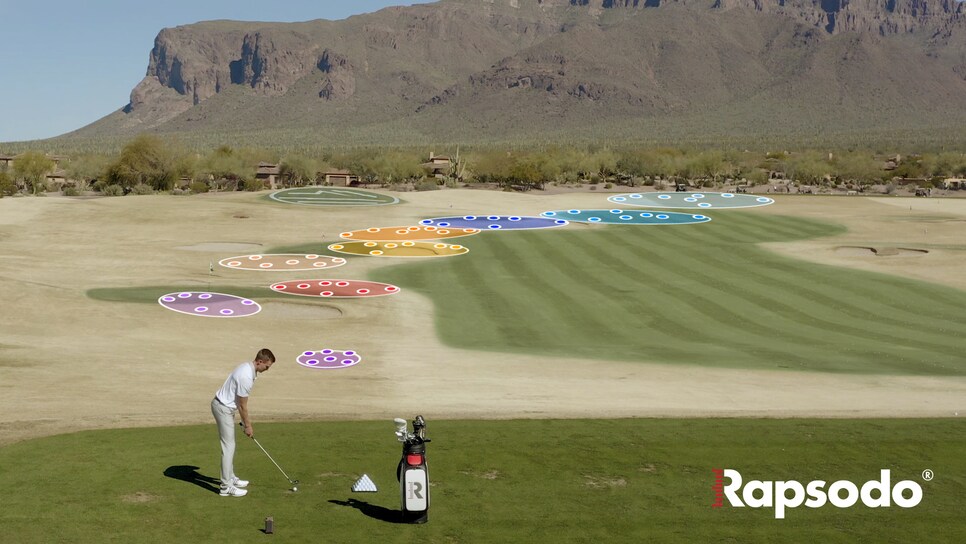 With the advent of smartphones, smart watches and the like, we all have access to more data than ever, in life, in health, in business, in sports. What matters is what you do with it. In golf, we're at the beginning of a revolution. Data analytics is changing the way we think about the game, watch it, learn it and play it. Tune into a PGA Tour telecast, and you'll see the screen decorated with detailed shot info. Of course, the proliferation of stats isn't just for pros. Average Joes can benefit as much or more from real-time data insights. Rapsodo, a sports performance technology and data analytics company, captures both swing and shot data during range sessions and relays the findings in a unique way so that golfers can practice smarter and play better.
Rapsodo is highly regarded in baseball due to cutting-edge ball-flight analysis and data-capture technology. "We work with all 30 MLB teams," says Art Chou, General Manager – North America, Rapsodo. "We sell products to the league, and more than 200 players purchased units for at-home use [batting cage or pitching cage]." Among the company's clients are perennial All-Star sluggers Nolan Arenado, Mookie Betts, Kris Bryant and Aaron Judge, World Series heroes Madison Bumgarner and Stephen Strasburg, as well as Cy Young award winners Trevor Bauer and Blake Snell.
The company's golf platform revolves around the Mobile Launch Monitor (MLM), a portable, affordable ($500) unit that uses the camera on the mobile device or tablet along with radar technology to track key metrics at impact including ball velocity, launch angle and initial trajectory. A built-in algorithm calculates clubhead speed, ball speed, smash factor, launch angle, launch direction and carry distance.
Professional and collegiate golfers regularly use this data. For amateur golfers, Rapsodo provides insights and data visualization to disseminate tendencies, strengths, weaknesses, and so on. After using the MLM during a practice session at the driving range or with a backyard net, players receive a collection of graphs, tables, charts and key takeaways that explain what the numbers mean for their game. With the power of "Insights," they will receive specific input on each club as it relates to accuracy, distance and consistency. Insights is just one of the slick features available in the Premium subscription for $99 per year.
Users also get slow-motion video replays, shot tracer, shot apex, storage for up to 10,000 videos and links to Coach Connect, the company's proprietary golf-swing analysis package that enables players to team up with instructors who craft online lessons based on the MLM data.
There's a lot to like about Insights, particularly since golfers don't have to be stats gurus or numbers geeks to make sense of it all. The "consistency" report includes a variety of reference points, including the most frequent shot shape with each club, percentage of shots within 5% of max ball speed, plus charts depicting variability in clubhead and ball speed, launch angle and distance. The dispersion stats provide a clear account of the players' most common miss, how the golfer stacks up against pros as well as others in their handicap range, and more. In addition, "club gapping" is one of the meaningful callouts in the distance section because it highlights potential club-yardage inefficiencies.
That's not all. Coming this month, the company is rolling out Combines to help guide each practice session. Players go through a scripted session of 24 shots— eight shots each at two approach distances plus eight shots with the driver. On top of the existing Insights report, players receive data on their proximity to the target and how their proximity compares to a tour pro and their peers. "With Combines, we know exactly what your [shot] intent is," says Chou. "It's like a Fitbit or EKG for your golf game. It gives a constant view of what's working and what's not working."
Interested in taking your game to the next level? You can go all-in with the launch monitor and yearly subscription for less money than a custom-fit driver.