The Loop
Random observations from the Open: Part 1
GULLANE, Scotland -- Play hasn't started yet at the Open Championship, but there's plenty going on at Muirfield. Here's some of the latest stuff seen and heard:
-- Scott Stallings skulled two bunker shots in a row out of a greenside bunker at No. 16, nearly drilling a bunch of unsuspecting fans. One yelled back: "What are you doing over there?!!!"
-- Nick Faldo was wearing a huge Union Jack flag during his final practice round. Not surprisingly, Ian Poulter approved on Twitter. His company, IJP Design made the "slipover."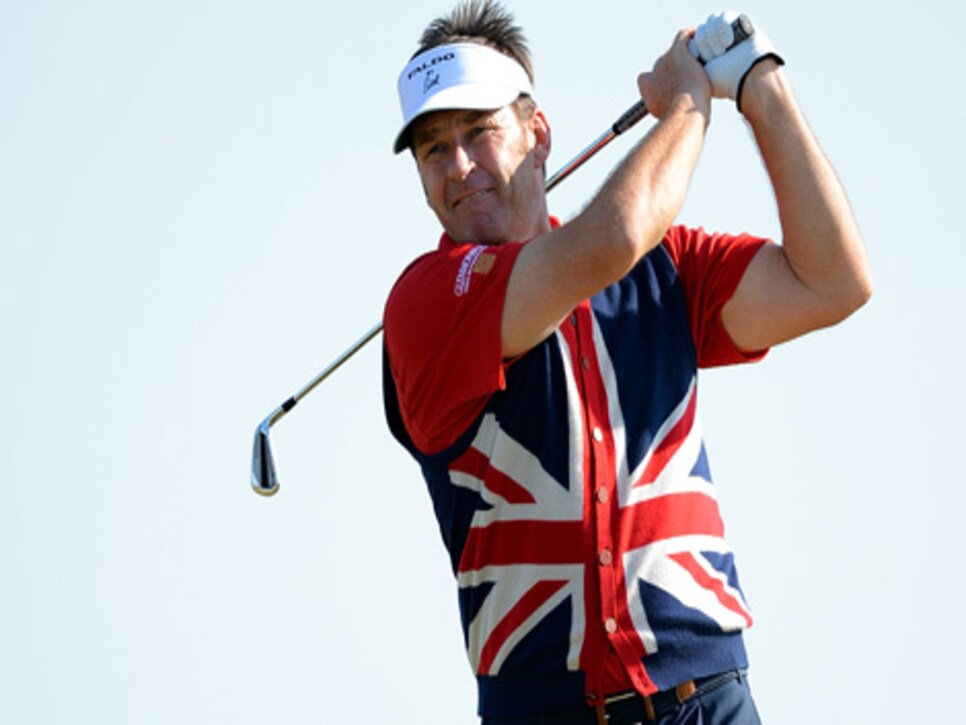 -- There's a lot of buzz about how hot it is in Scotland this week. I overheard an incredulous man saying, "It might hit 28!" I looked it up. Twenty-eight Celsius is about 82 degrees Fahrenheit.
-- What's the best strategy to get autographs? An older man gave his take after seeing a young boy run back to his father with a hat covered in players' signatures: "You need to get in with a young kid. You need a young kid!"
-- Apparently, Sean Foley has been working on a new shot with Justin Rose. The U.S. Open champ hit a spectacular foot wedge back to the fairway on No. 16. Relax, people, it's a practice round.