The Loop
R&A decides best way to promote nine-hole golf is host a new championship at Royal Troon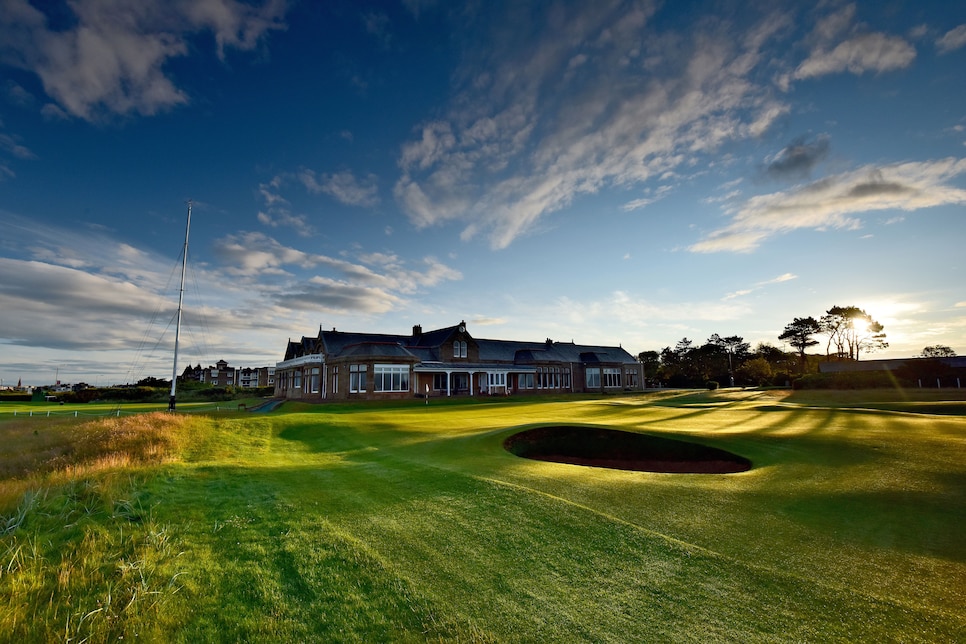 Can less of a good thing make it even better? In golf, the answer may actually be yes, as the R&A is hoping to demonstrate with the introduction of a new championship this summer.
The governing body announced Wednesday that it was launching nine-hole championship for amateurs that would be make its debut July 9 at Royal Troon, the Saturday prior to the Scottish course hosting the 145th Open Championship.
The aim of the tournament is broader than simply to hand out a trophy to the top finisher. R&A officials are hopeful that it will help legitimize the nine-hole round as an acceptable format of play and competition.
"Nine hole golf is not new, but we feel it is often overlooked as a perfectly valid way to play the sport either with your family and friends, or competitively," said Martin Slumbers, R&A chief executive.
According to data the R&A gathered through its recent Pace of Play survey as well as discussion that brewed at its Time for Golf conference last November, 60 percent of golfers expressed that they would enjoy golf more if it too less time. More specifically, 21 percent of golfers age 25-44 who said they were unhappy with pace of play mentioned they would like to see the time reduced by as much as 90 minutes.
Enter the nine-hole round, which would seem an attractive way to keep busy golfers involved with the game, bring lapsed players back to the sport and attract newcomers.
In hopes of de-stigmatizing the notion that nine holes is only a "half round," the R&A decided to throw its support behind creating a new championship. In its first year, it will be small: 30 competitors qualifying from events held at the 13 Regional Qualifying venues for the Open throughout Great Britain and Ireland. The idea would be to expand the field and qualifying for 2017 and beyond.
That the event would be played at the same course that's hosting the Open Championship provides a unique platform.
"For regular amateur golfers to be able to play the Open venue in championship condition immediately before the best players in the world is a fantastic initiative," said two-time Open champion Padraig Harrington. "And I'm sure this new competitive format will encourage more people to get out on the golf course and play nine-hole golf."