The Loop
R&A names Ivor Robson's first-tee Open replacement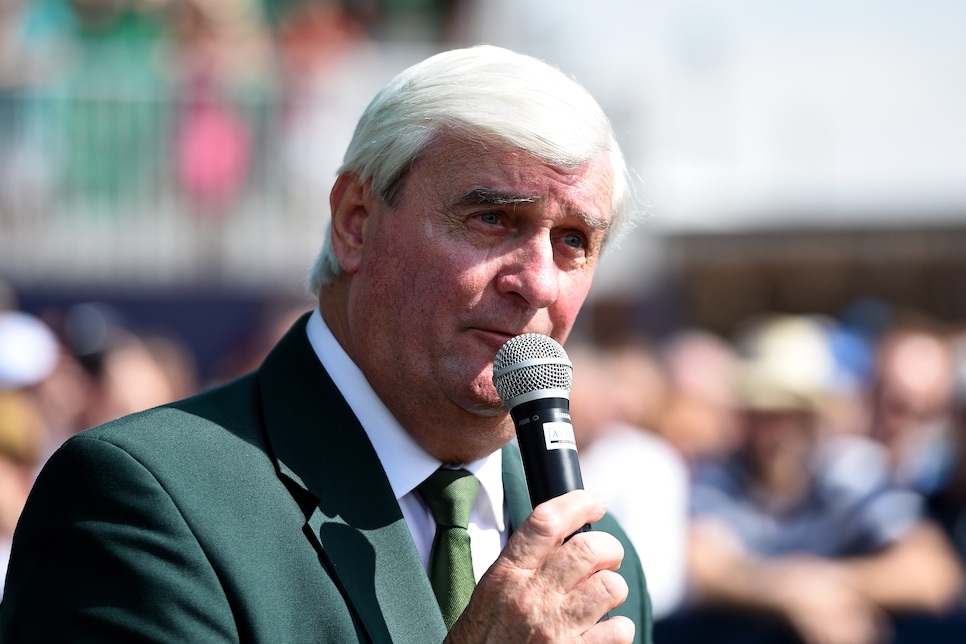 There are certain things every golfer tries to imitate. The Happy Gilmore swing. Skipping a ball across a pond à la the 16th at Augusta National. The Phil Mickelson flop. And to announce your friend's first-tee arrival in the lively, high-pitched tone of starter Ivor Robson.
David Lancaster is the new official starter for the The Open Championship, which takes place this year at Royal Troon. Matt Corker will also help out, although Lancaster is expected to handle the primary responsibilities of the position.
"It is an honor and a privilege to be given the opportunity to become the official starter," Lancaster said in a statement. "The Open is one of the most prestigious events in world sport and I have long been inspired by its heritage and the tremendous performances of the golfing greats over the years. Matt and I are very much looking forward to playing a part in history by introducing the players on the first tee."
Lancaster was a member of the Royal Navy before leaving in 1989 to start his own company, which coaches individuals and corporations in presentation and speech practices. Lancaster has been involved with golf for more than 30 years, and is a member at Cumberwell Park Golf Club.