The Loop
R&A chief Martin Slumbers makes clear slow play is a priority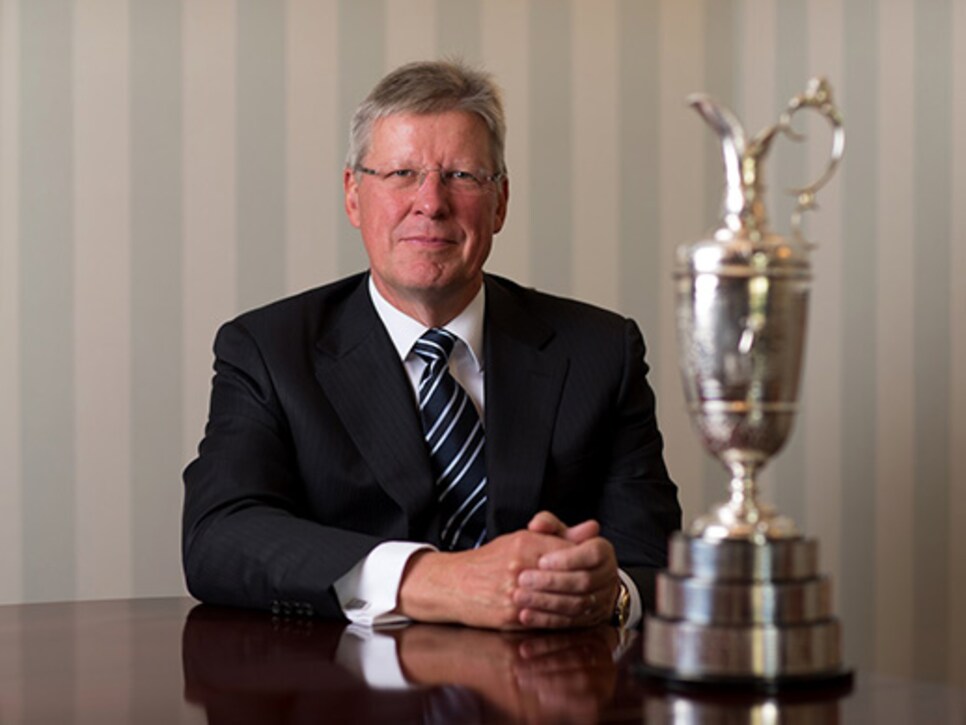 A couple of weeks ago, I wrote a short piece for this website on the R&A-sponsored conference, "Time for Golf," held in St. Andrews. Unfortunately, the piece erroneously attributed certain comments to the ruling body's new chief executive, Martin Slumbers, to whom we apologize unreservedly.
The purpose of the two-day gathering in the Home of Golf was to discuss all aspects of slow play -- what Slumbers calls "one of the top-three issues in the game."
"Slow play is an issue for every golfer, although most of our conference was on the amateur game, the recreational game people play for love," Slumbers said in a follow-up interview. "In my opinion, if we want to grow participation in the amateur game, the recreational game people play for fun, pace of play is something we should be talking about a lot more openly."
To that end, the R&A commissioned a study that attracted more than 57,000 responses. The biggest conclusion: while the vast majority of people were happy with the time it currently takes them to play 18 holes -- most said they would enjoy the game even more if it was played quicker.
"The conference was intended to attract a broad range of opinion and participants," continues Slumbers. "We looked at it in three ways. We looked at course issues and how they are set up. We looked at club issues and how tee times are managed. And we talked about it all from a player's perspective.
"One possibility that came up is a handicap for pace of play. Some people walk faster than others. Some want to go faster or slower than others. We should reflect that and player's needs and wants. I think people know if they are slower than others. If we can play the game quicker people will have more fun. And if we have more fun, more people will play. That's a very strong message for us to pursue."
The results and conclusions from all of the debates and discussions are currently being collated into a manual that will be published in the spring. Not quick enough for some no doubt. But a promising start in what every golfer will surely agree is a worthy battle against the game's most high-profile scourge.