The Loop
Ralph Stokes might be the luckiest man ever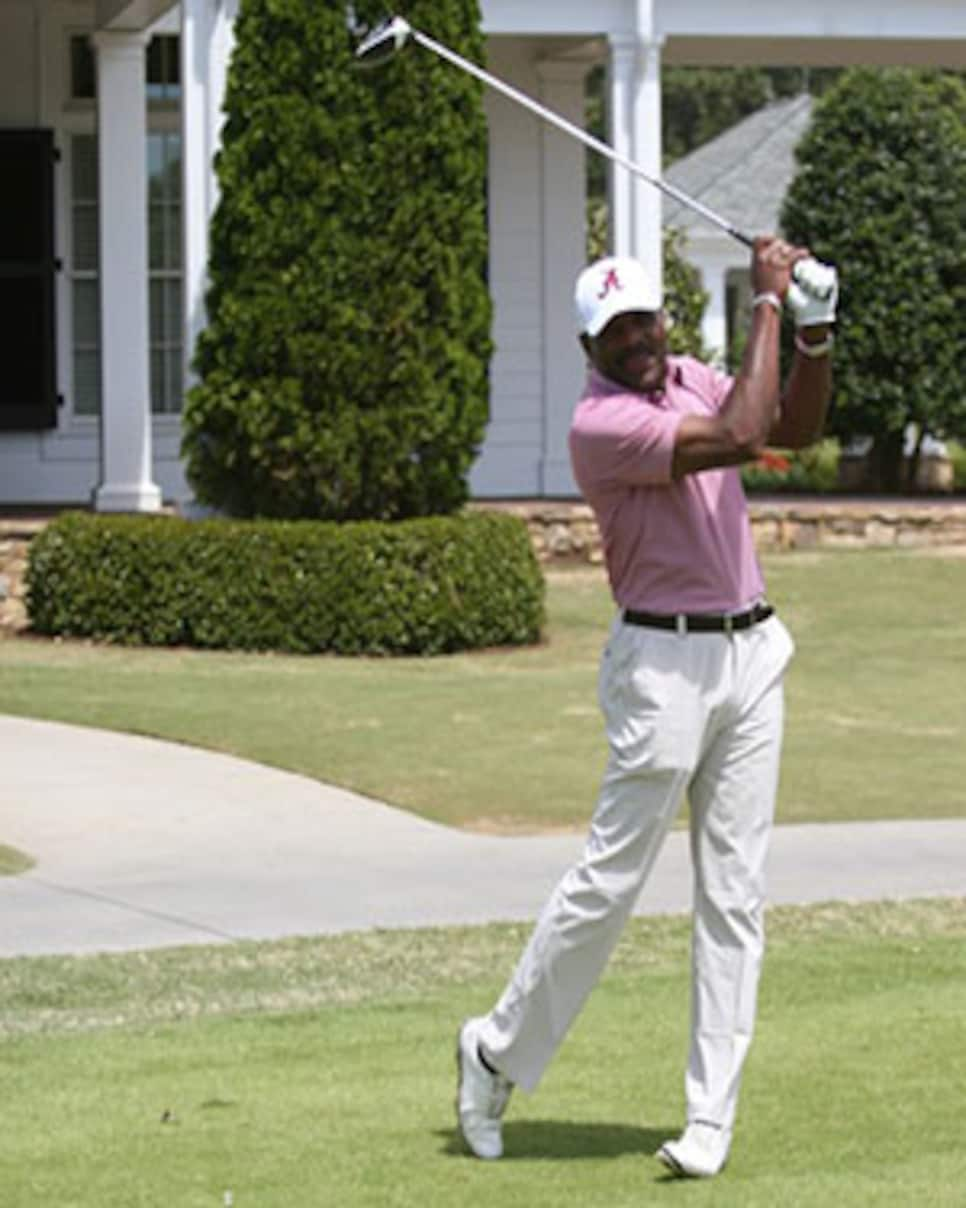 It seems unfair that people often win prizes for making holes-in-one. Isn't the sheer joy of recording an ace enough of a reward? But if you're lucky enough to do both, good for you.
Ralph Stokes is one of those lucky people -- and his tale of recent good fortune is unlike any we've heard before.
Stokes' story appeared in the May issue of Golf Georgia Magazine. It begins with Stokes, who played football under Paul "Bear" Bryant on the University of Alabama's 1973 national championship team, buying a new set of irons and immediately putting them in play at a fundraiser. On the 17th hole, he peeled off the plastic covering of his 6-iron and knocked his tee shot in the hole. How about that? Only, it gets better. Much, much better.
A woman at the course ran out to the hole to inform Stokes he'd won a car. Cool. And then, when Stokes, the director of partnership marketing at PGA Tour Superstore, went to the local car dealer to arrange picking up the vehicle, he entered to win a drawing for a trip to Pebble Beach. Why not?
Shortly after, he received a phone call informing him he'd won the prize valued at $10,000. If Stokes also wins the next Powerball, we won't be surprised.
An avid golfer, Stokes has a 4.0 handicap index at Atlanta Country Club. And his Twitter feed further displays his love of the game. He's got photos with Jordan Spieth, Greg Norman, Matt Kuchar and Blair O'Neal.
He's also got jokes. Like this:
Wait a minute. He made a hole-in-one to win a car, won a trip to Pebble Beach in a raffle, AND he has a backyard putting green?! That definitely isn't fair.