The Loop
Rainbow sparkles over Reagan golf course following passing of Nancy Reagan
Tributes are flowing in from across the world following the passing of former First Lady Nancy Reagan. But the most stunning remembrance came from an unexpected source: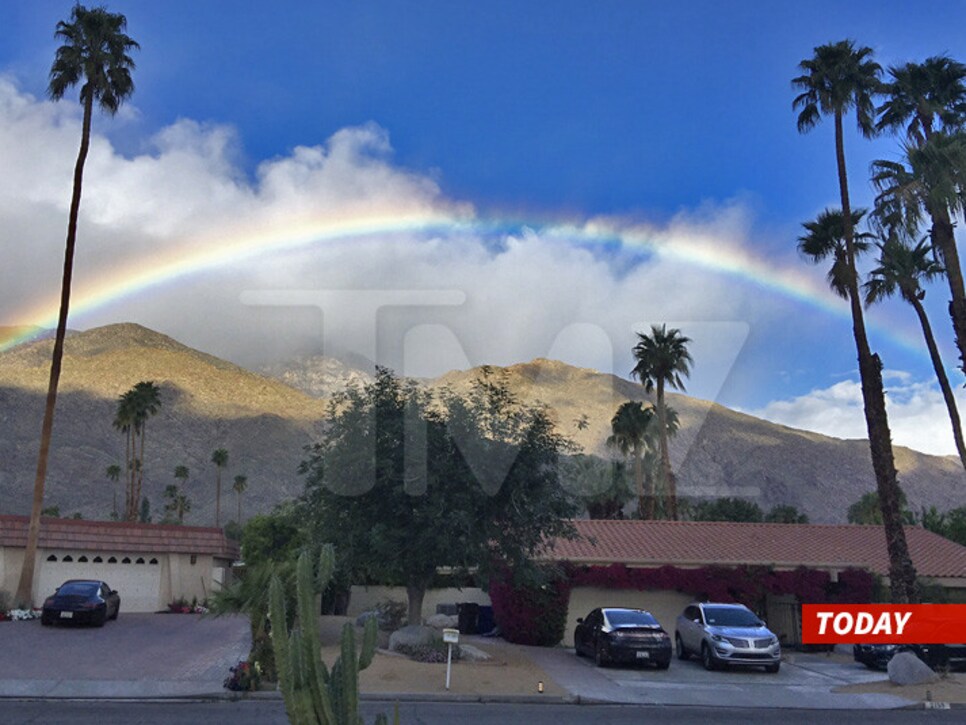 A rainbow was spotted by TMZ dashing over Indian Canyons Golf Resort, Ronald Reagan's favorite course, in Palm Springs hours after Nancy had died of congestive heart failure. Given that the local forecast called for rain all day, the rainbow was a surprising scene.
The best part? Nancy's Secret Service nickname was...Rainbow.