News & Tours
Jon Rahm hopes Phil Mickelson's controversial remarks don't damage legacy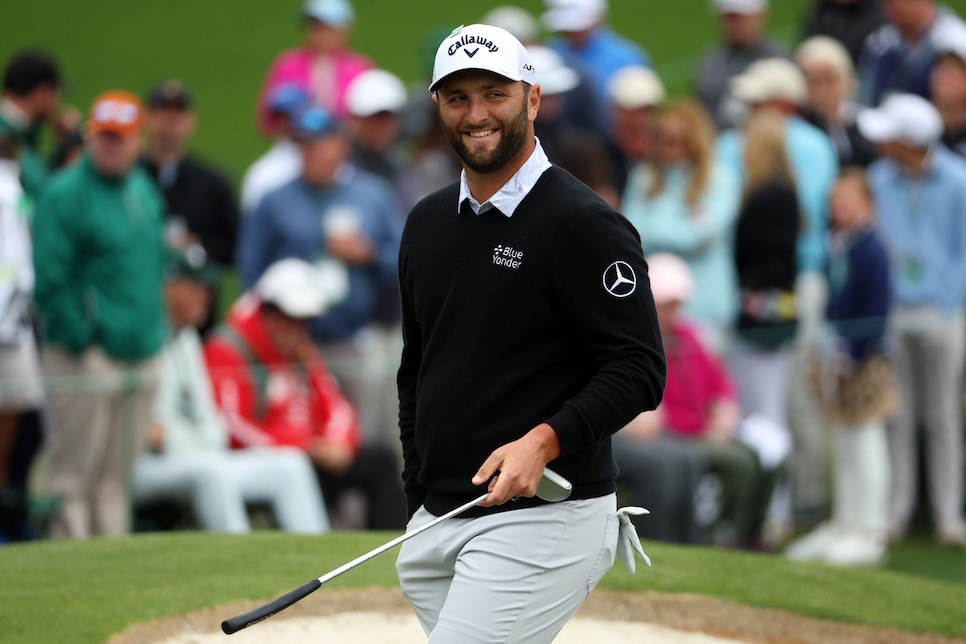 Phil Mickelson remains in his self-appointed penalty box, although a Monday statement from his agent Steve Loy conveyed that Mickelson may be nearing a return. How Mickelson will be received following his controversial remarks and alleged conduct will be one of the many unknowns surrounding the 51-year-old when he tees it up again. To Jon Rahm, he hopes the answer to that question is one of embrace.
Rahm, speaking to Golf Channel's Todd Lewis ahead of this week's Mexico Open, believed what Mickelson said and did shouldn't damage his legacy.
"That guy has given his life to golf," Rahm said about Mickelson. "A lot of what we have, a lot of people don't know, a lot of what we have and what we are competing for right now is because of [Phil]. A lot of people focus on Tiger, but [Mickelson] is easily one of the top 10 best players of all time. He is a Hall of Famer, and we should recognize him as that. He has given his life to the public. No one has signed more autographs, no one has done more for the fans.
"I know he's in a bit of a slump for whatever it may be. I don't think his whole career or whole legacy should change because of a couple comments."
Rahm's ties to Mickelson run deep; Rahm played for Phil's brother Tim at Arizona State with Phil serving as a mentor for Rahm when the Spaniard arrived on tour. Rahm is also represented by the aforementioned Loy. Moreover, Rahm is not the first to defend Mickelson, as Rory McIlroy asserted back in March that the players "want to see [Phil] back."
Nevertheless, Rahm preached forgiveness for Mickelson while contending that the road to forgiveness starts with Phil.
"Everyone makes mistakes and everything can be rectified. I believe that can happen," Rahm said, "but it has to come from him as well."
On Monday, Loy confirmed that Mickelson is registered for both the PGA Championship and U.S. Open while also stating Mickelson has sought a release from the PGA Tour to play in the first LIV Golf series event in London. However, Loy reiterated that "Phil currently has no concrete plans on when and where he will play."
"Any actions taken are in no way a reflection of a final decision made," Loy said, "but rather to keep all options open."