News
Rafa Cabrera Bello Is Having One Awesome Year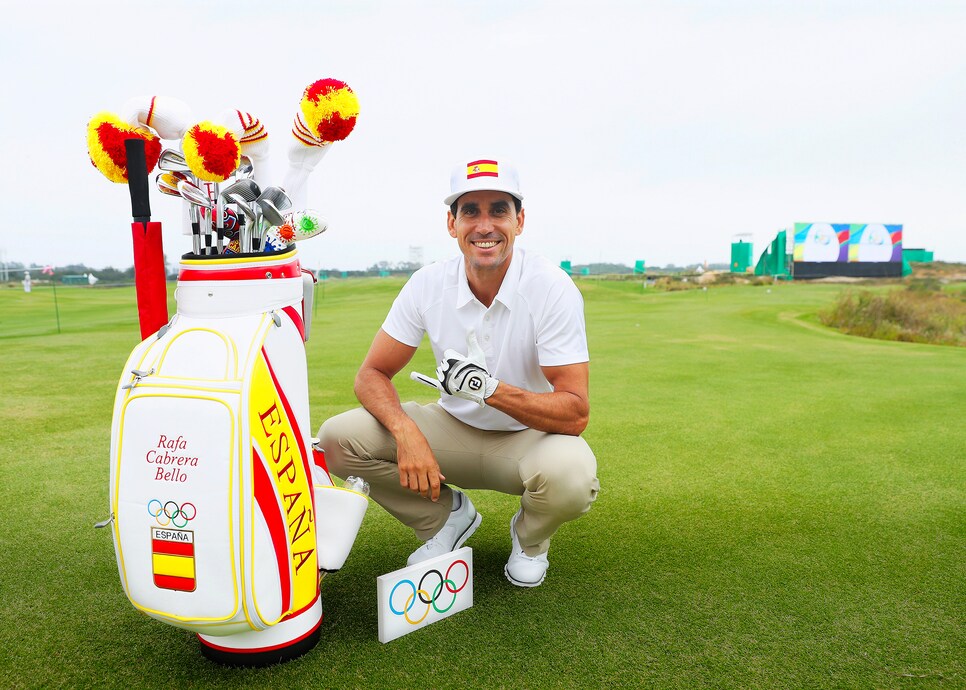 Photo by Scott Halleran/Getty Images
If it's true that finishing fourth and medal-less in an Olympic event is brutal on an athlete's psyche, then how does a tie for fifth feel? "Great to me," says Rafael (Rafa) Cabrera Bello. "I didn't make it to the medal podium, but I'm proud of the way I played." His eight-under-par performance in Rio de Janeiro, eight shots behind gold-medal-winner Justin Rose, was another step up in a season that has seen him go from a relative unknown outside of the European Tour to a rookie to watch on captain Darren Clarke's Ryder Cup team. The matches against the United States begin Sept. 30 at Hazeltine National in Chaska, Minn.
Cabrera Bello's play this season has been as solid as it has been consistent. He has eight top-five finishes among the European and PGA tours (including the Olympics) and has missed only one cut (the Players) in 20 events through late August. During that time his World Ranking rose to No. 26.
But let's put the golf résumé aside for a moment and talk about Rafa, the man. Not to gush too much, but he has movie-star looks, a surfer's body and lives a lifestyle even Leo DiCaprio might view with envy. Rafa has residences on Spain's Canary Islands, Fribourg, Switzerland, the Indonesian resort island of Bali and in the United Arab Emirates' opulent city of Dubai.
"I didn't make it to the medal podium, but I'm proud of the way I played."
Google his name and the second-most-frequent search request is "Rafa Cabrera Bello wife." He has no wife. And though the line to change that would probably serpentine like the wait for a theme-park ride, he does have a serious girlfriend.
"That guy knows how to live," says his instructor, David Leadbetter. "He surfs, he skis, he paddle boards. And, he's turning out to be a world-class golfer."
"Blessed" is how Rafa describes his state. Though he concedes he does have a lot of fun in his spare time, don't assume he drinks champagne for breakfast and cliff dives the Azores on days off. He has worked hard on his game, getting mentally tougher while making a swing change that has improved his ball-striking. (He hits better than 75 percent of greens in regulation on the European Tour.) Now his focus is the Ryder Cup.
"The Ryder Cup has been a goal of mine since I started playing." Goal achieved.
RAFA CABRERA BELLO
AGE: 32
LIVES: Maspalomas, Spain from Canary Islands, Spain
NOTED: Although previously a two-time winner on the European Tour, Cabrera Bello is having his best pro season with runner-up finishes in consecutive weeks (Dubai and Qatar) and a third-place finish in the WGC-Dell Match Play. He played his way onto the European Ryder Cup team.