The Loop
R&A says bring your cell phones on the course, please
HOYLAKE, England -- Cutting edge and the R&A? Don't be daft!
Only a couple of years removed from banning phones at the British Open, the R&A has embraced a more comprehensive strategy to encourage fan use of smartphones. For the first time at a professional golf tournament, free (and working) Wifi is available throughout the course to power The Open's artfully designed app. Even with huge galleries at Hoylake, the combination of a sensible design and a working Wifi system has raised the bar in offering fan interactivity for all of professional sport.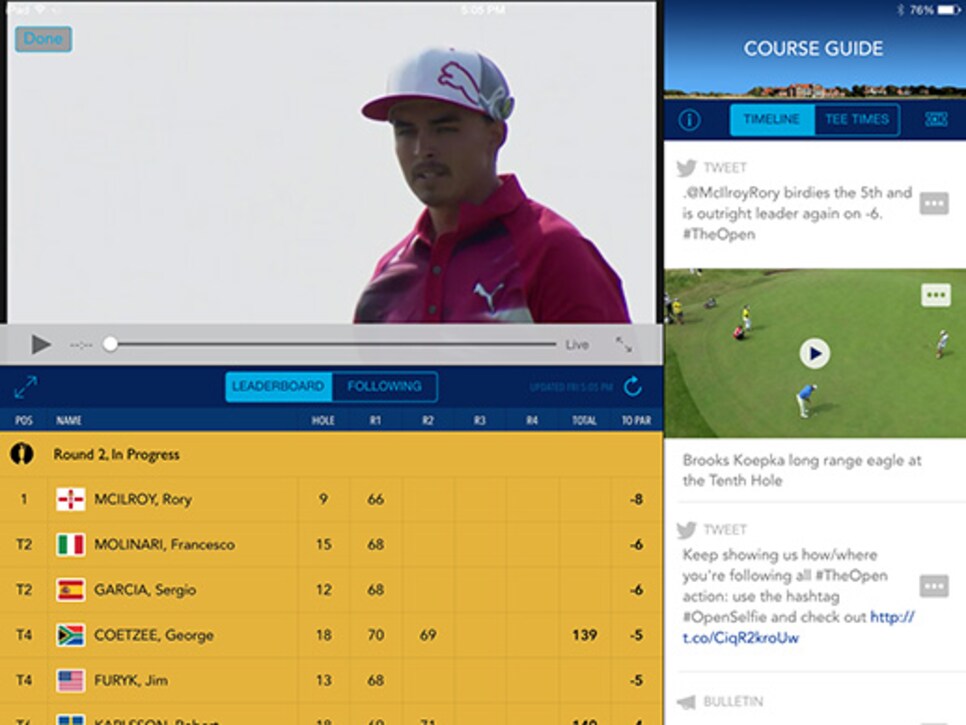 The slightly Orwellian use of "iBeacons" is quietly becoming of the on-site experience, though never to sell anything. Users are asked if they are coming to the event, and those who say no have the beacon detection deactivated. The beacons detect a spectator's locale, offering a welcome entry into a drawing for free tickets to the 2015 Open. Those in the third-hole grandstands get notifications on the next group coming to their hole.
The iPhone and iPad designs differ, with the ingenious iPad layout the ideal user experience since there is almost no need to leave the homepage. Both versions include an interactive course map, where a user can click a red dot appearing on the holes to reveal which grouping is on said hole. It's a pretty handy feature for finding your favorite players.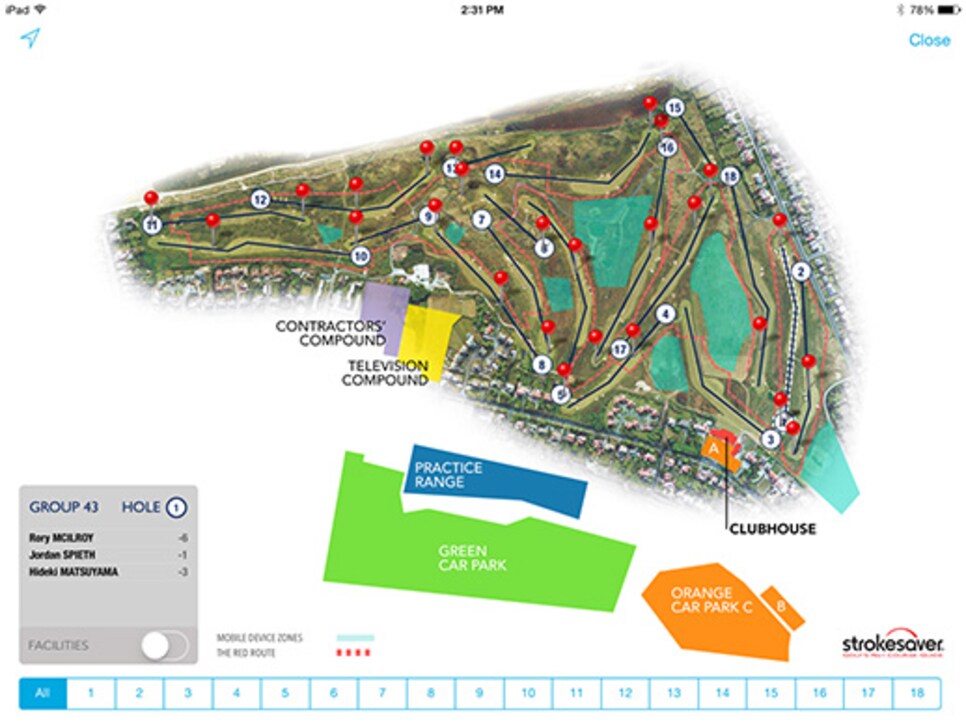 While the Open fans have shown worse manners than their American counterparts by taking too many photos as players hit shots, a glance at the grandstands reveals many using their phone to watch or listen to action. As someone who watched golf on a Sony Watchman at the 1986 Masters, seeing fans able to pass the time between groups by keeping up with BBC's coverage, getting their fill of Peter Alliss commentary or checking out the latest updates mercifully brings golf spectating into the 21st century. And just think, it's the Royal & Ancient leading the march to technological progress.