News
Quiz: Think You Know The Masters?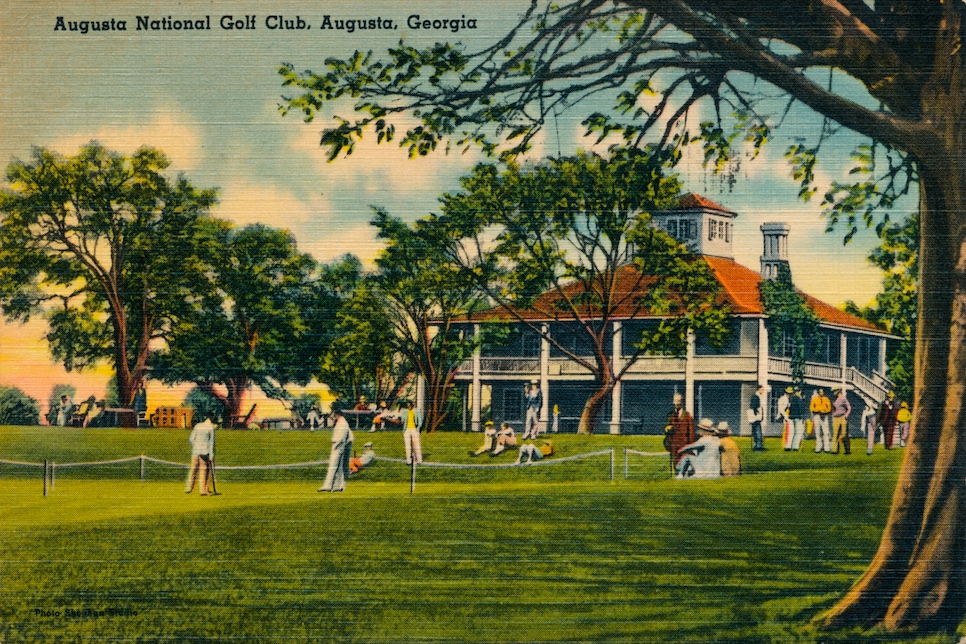 Photo by The Print Collector/Print Collector/Getty Images
How well do you know the first major of the year? Allow this quiz to test your knowledge.
1.) For the first Masters, in 1934, Bobby Jones reversed the two nines so the current front nine played as the back and vice versa. Why?
A. He believed the present front nine was a more difficult down-the-stretch test.
B. The ninth hole offered a better chance for a closing birdie.
C. The ninth green was considered an ideal location for the award ceremony.
2.) The gleaming sand in Augusta National's bunkers is from:
A. Bermuda
B. Mexico
C. North Carolina
3.) Each of Augusta National's four par 5s have yielded a double-eagle 2, the latest coming from Louis Oosthuizen in 2012. Which of the following players did not make an albatross?
A. Bruce Devlin
B. Raymond Floyd
C. Jeff Maggert
D. Gene Sarazen
4.) When heavy rains in October 1990 turned Rae's Creek into a torrent and nearly obliterated the 11th hole, how long did it take to rebuild the green and open the hole for play?
A. Six weeks
B. Three months
C. Six days
D. 48 hours
5.) True or false: Rae's Creek runs in front of the par-5 13th green and along the left side of the fairway.
6.) To help the club prepare for reopening near the end of World War II, it employed:
A. Inmates from the Georgia penal system.
B. Volunteers among the Augusta National membership.
C. German prisoners of war.
D. A team of Texas oil-field workers.
Answers: 1. (a) Turns out the front-nine stroke average for all Masters tournaments is 36.94, and the back is 37.15.
2. (c) It's actually quartz and has been used in the bunkers since 1975.
3. (b) Floyd did ace the par-3 16th hole in 1996.
4. (a) Using maps charted to the square inch, the club had the green ready for play by Thanksgiving.
5. False. The small stream is a tributary. The actual Rae's Creek is visible as the pond fronting the 12th green, 13th tee and the stream running behind the 11th green.
6. (c) The POWs repaired damage done by 250 cattle roaming the course during the war.