The Loop
Quick Q&A With A Beverage Cart Girl: Mackenzie Speake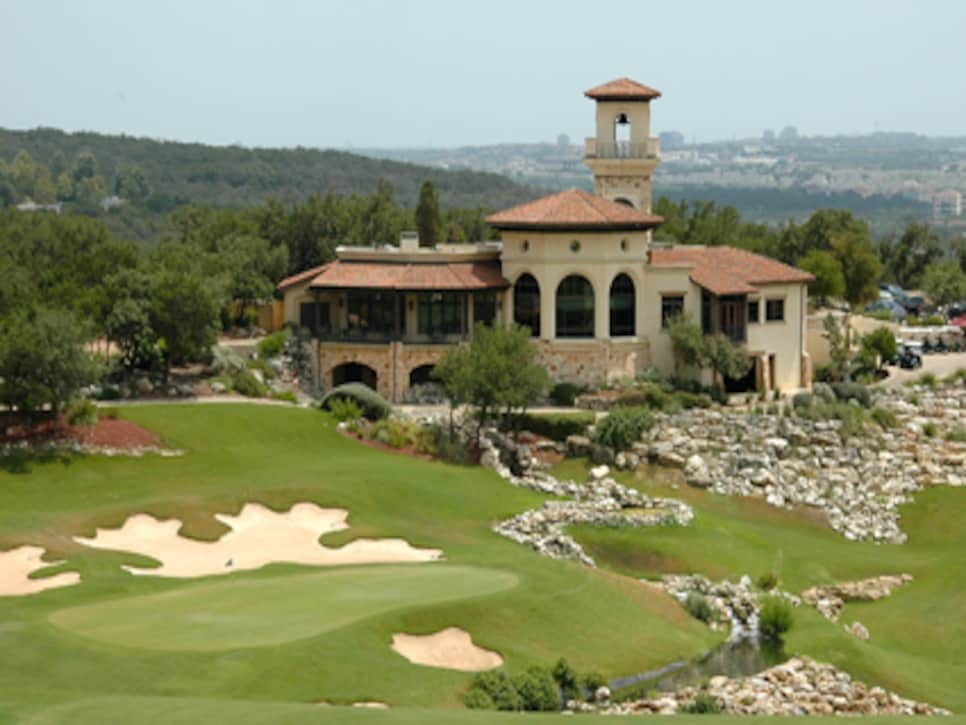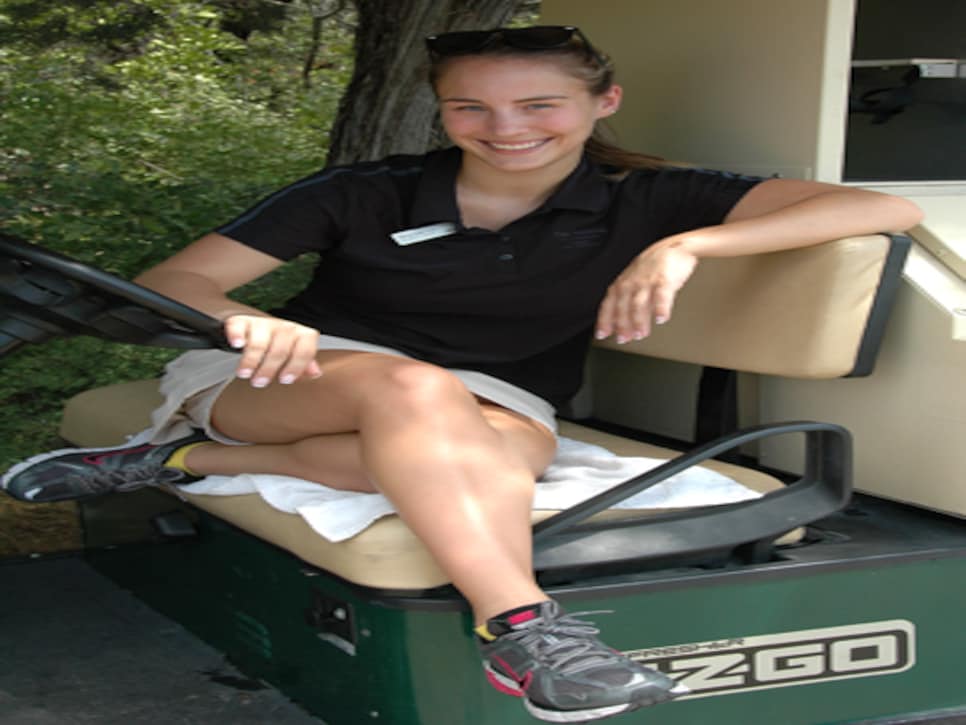 __[#image: /photos/55ad734dadd713143b424cd5]|||Mackenzie_1a.jpg|||How long have you been a beverage cart girl? Since March.
Speake? I can't wait to get married so I can get rid of my last name.
What's your drink specialty? A spicy bloody mary.
It's my first time in San Antonio, do I have to see the Alamo? It's a one-time deal. I went when I was 10.
Do you play golf? Not really. I've played a few times. When I made a par I jumped up and down. I got very lucky.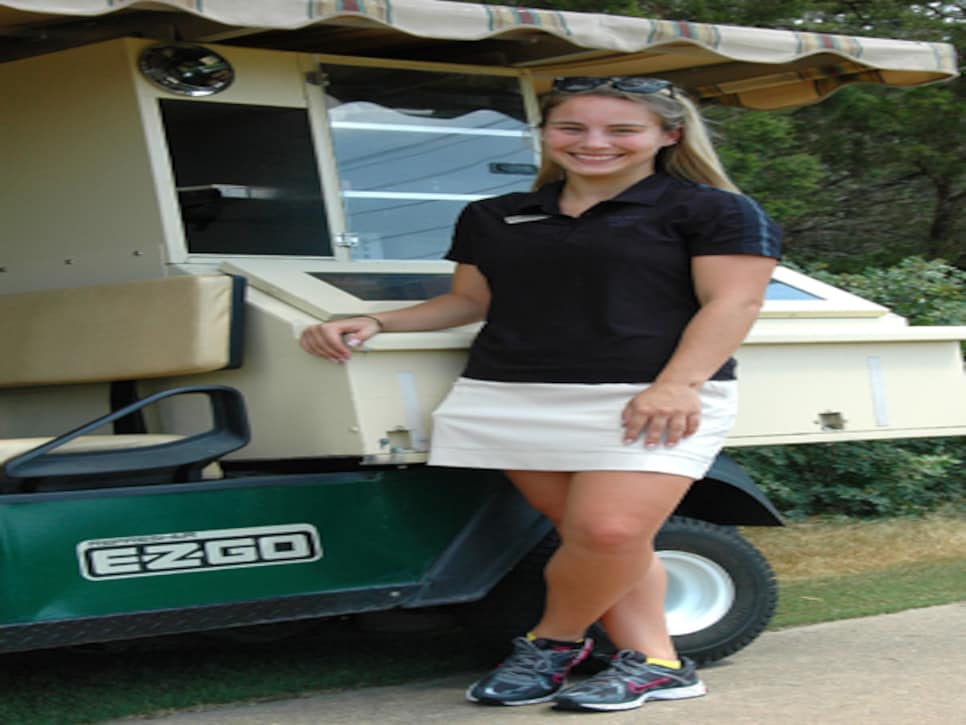 Are you in school? I go to Northwest Vista, but I want to transfer to nursing school.
Why a nurse? I've always been interested in the Discovery Health Channel. Blood and stuff doesn't freak me out. I was going to go into teaching, but it doesn't pay as well.
Biggest tip? I got $100 from one person. He told me I was the sunshine to his day.
Smooth. Biggest day of tips? $250. It had been raining all day and everyone had all been drinking in the bar before they came out to the course.
Do you have any tips on good nightlife in San Antonio? I don't know, I don't go out. People say the River Walk is cool.
You must have big plans for your 21st birthday? Cowboys. It's a dance hall with a mechanical bull.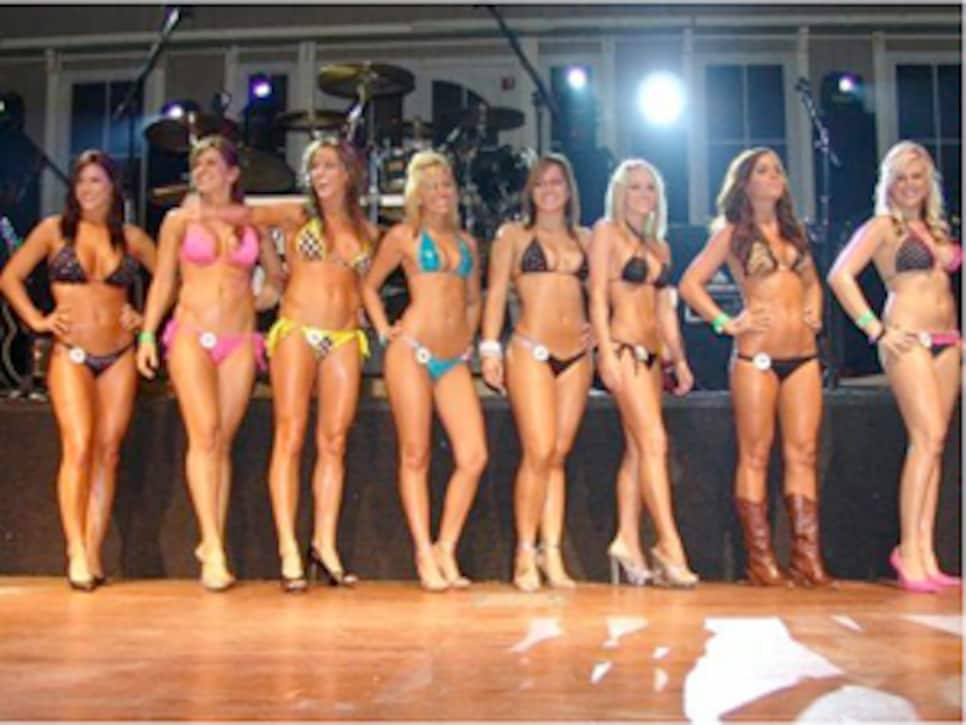 What was your response? Oh, don't be silly.' And then I offered him a beer.**