The Loop
Quick impressions: What Masters practice rounds sound like
AUGUSTA, Ga. -- A couple of "Yeah, Phil!"s. Claps of applause for maybe four seconds. And then silence.
And that's it. As a fan-favorite foursome of Phil Mickelson, Dustin Johnson, Jason Dufner and Rickie Fowler made its way around the front nine at Augusta National Tuesday morning, that was the extent to crowd noise during practice rounds.
It makes you wish all the "Baba Booey" bellowers could experience this.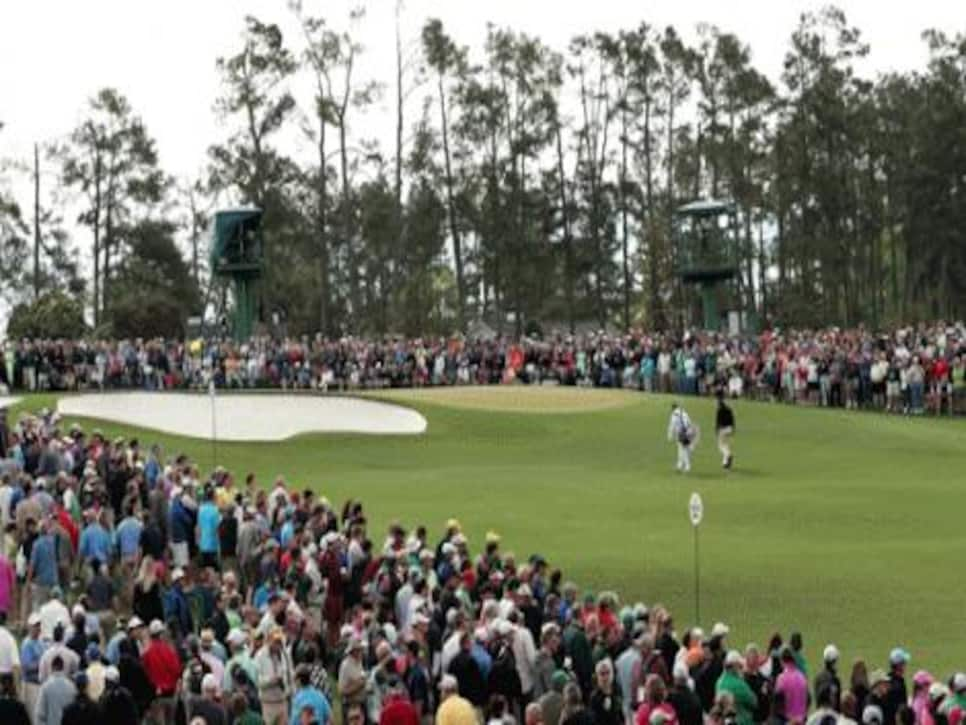 In my first morning at the Masters, that was the biggest takeaway. The sheer silence of the patrons is surprising given how loud the gallery is at every other tour event.
Nobody yelled Phil's name after he teed off. Not for any of the players. Not until the group started walking off each tee box was there really any noise of any sort. Then two or three guys would give a very quick shout.
It made the morning peaceful -- quiet enough that you could overhear conversations amongst the players. "No, no, we're only 2 up now," Phil explained to Dustin and his partner, Rickie Fowler.
Or from Dufner to Fowler walking down the 10th fairway: "What, you didn't grab me an egg salad?"
A good approach or a holed putt merited a three-second golf clap from the gallery. And keep in mind, there were thousands in their gallery.
Once, after Phil hit an approach shot on the eighth hole, a bigger gentleman yelled, "That was a good one, Phil!" The group of buddies he was with gave him a death stare.
On the hallowed grounds of Augusta National, there's a genuine appreciation of letting the golf do the talking.