The Loop
Trending: Quadruple amputee, and Tiger Woods fan, to leave hospital after successful double-arm transplant
](http://www.golfdigest.com/contributors/derek-evers)__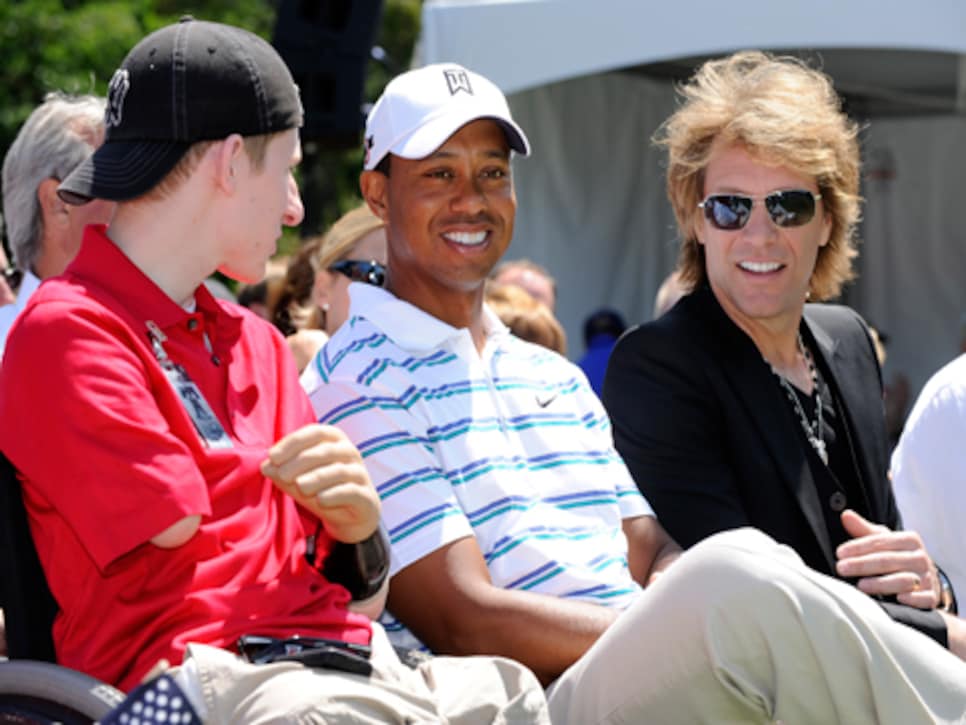 Brendan Marrocco (left) sits with Tiger Woods and Jon Bon Jovi at the 2010 AT&T National preview day. (Photos by: Getty Images)
If Tiger Woods' victory at Torrey Pines wasn't your feel good story of the week, this one should do the trick. In fact, if it doesn't, you better check your ticker.
As the Daily News (and multiple other outlets) reported yesterday, 26-year-old Iraq War veteran Brendan Marrocco is preparing to leave Johns Hopkins Hospital after receiving the hospital's first successful bilateral arm transplant.
Marrocco lost all four limbs on Easter Sunday, 2009 in an Iraq bombing that killed one soldier and wounded another, becoming the first veteran of the war to survive such a catastrophe. While he has been living with the help of a prosthetic (photo above), Marocco underwent the 13-hour procedure to replace both of his arms on December 18.
"I feel amazing," Marrocco said during a 90-minute news conference. "It's something that I was waiting for a long time."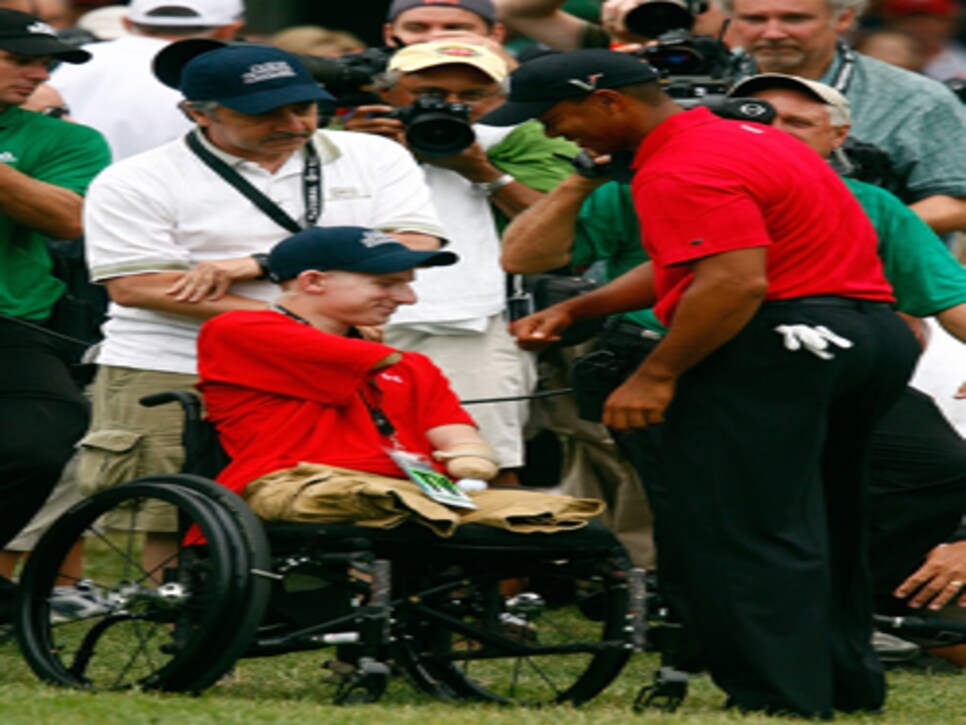 That positivity was rewarded by a surgical team led by Dr. W.P. Andrew Lee. "Six weeks ago today, a team of physicians and nurses helped restore the physical and psychological well-being of Brendan Marrocco, who lost both arms and legs serving our country nearly four years ago," Lee said. "Only six other [U.S. double hand or arm transplant] patients have been successful and Brendan's was the most extensive and complicated."
"It's given me a lot of hope for the future. I feel like I'm getting a second chance," Marrocco happily added. "When people say you can't do it, be stubborn. Do it anyway. Work your ass off and do it."