Equipment
Q&A: Carr Golf's Marty Carr on how to successfully plan a golf trip to Scotland, Ireland, and what to expect from Northern Ireland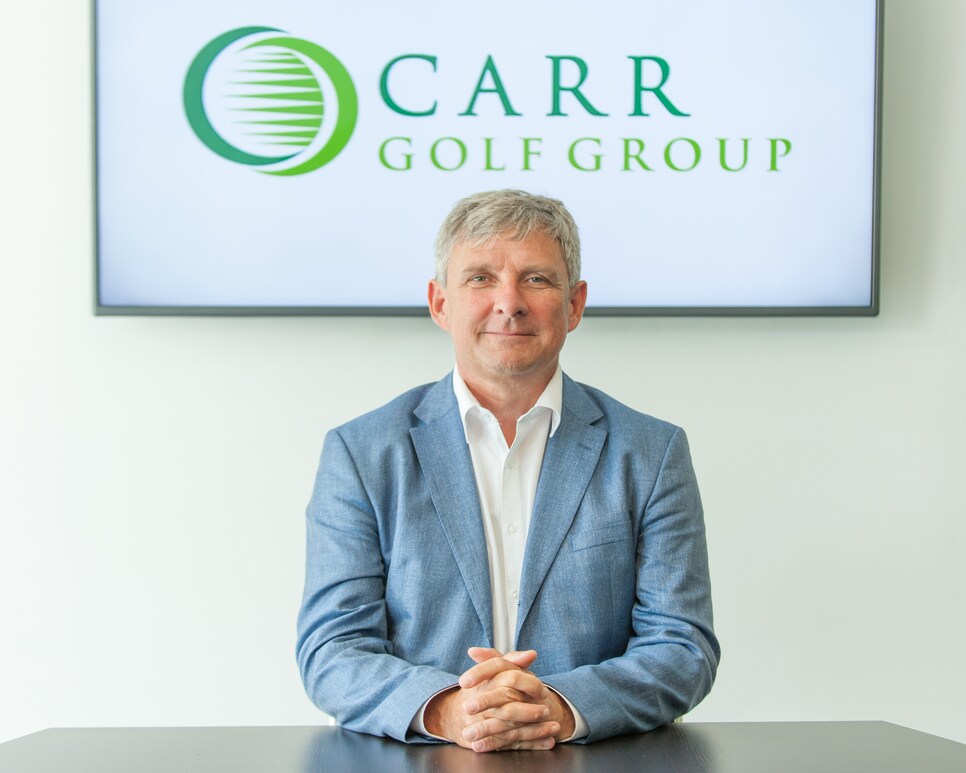 Marty Carr is the ebullient CEO of Carr Golf, the Dublin-based, family-owned company that has become one of the premier golf travel planners and consultants in the world over the past three decades. One of Carr Golf's favorite events is its annual World Invitational Father and Son. This week marks its 29th year played on the stunning Waterville Links in County Kerry. Carr talked with Golf Digest's Mike Stachura about the event, the best advice for planning a trip to Ireland or Scotland, and all things Northern Ireland, as the country starts to focus on its first Open Championship in more than half a century next summer.
Golf Digest: How proud are you of what the Father and Son Invitational has become?
Marty Carr: "The Father and Son has been one of my favorite accomplishments. It was conceived in New York back in 1989, so next year will be 30 years. The first one was 16 teams, kind of rent a crowd, if you know what I mean. But really I underestimated the depth of this combination of our understated but high-level experience, the location of Waterville, and the whole camaraderie of each father and son wrapped around with other fathers and sons. It has been an explosive formula which probably exceeded my wildest expectations. We've got 200 people now. I always had a vision that it was going to be like Dunhill or the AT&T, and I truly believe it is that kind of hidden gem of an event because we don't really promote it.
"We've now got the next generation coming with their sons, and it's all about fun, it's all about what this game is about, the craik, the good fun ... it's golf. It's all about good people. There have been people who've played for 22 straight years. The tentacles go very very deep.
"Honestly, the amazing testament to it is on a number of occasions sons have died and fathers have died in many cases, the father or the son will keep coming back year on year, playing with his son's best friend. We have two sons coming back who are playing together whose father passed away. There's that connection. I played with my dad for a number of years. When all is said and done and we're all going to go that way, you think of the moments that stand out, and obviously that trip to Ireland to Waterville comes to the top. That's not me, it's just happening on itself, unbeknownst to people how deep this experience goes. A great big melting pot of different reasons, and we'd like to think we're just one part of that."
What is it that has made your business successful at organizing these kind of special golf trips?
MC: "It is all the small stuff that makes the difference. I'd love to think it was part of a grand strategy, but it's really just like spending 29 years on the treadmill. I'm a little like Forest Gump, you know what I mean? Just keep running, just keep pedaling. But no, I'm not sure I had a clear vision that this is where we would be. What I have learned over the years certainly by playing in and attending events like the AT&T and member-guests at the Floridian, member-guests at Winged Foot, Bel-Air, having lived in the States and my brothers having lived in the States, we get the absolute definition of service. Here's what I mean: Let's say that you get to play Royal County Down, but you don't get a caddie. We understand that gravity of that. The idea that well "they're not guaranteed?" Well, that doesn't work with us. Our complete focus on service at all costs is what I think makes the difference.
"Literally 75 to 80 percent of our business is past clients and referrals. When you get to the top of that pyramid in golf or really any sphere of life, it's really a small group of people. Are we the cheapest? Absolutely not. Are we the most expensive? Probably not. But in terms of value for the money and in terms of the experience, the additions, I don't think there's anybody who comes even close. I'm not saying this as a sales pitch, I really mean it, hand on heart. Clients end up becoming friends because honestly we do touch them. We do engage with them and we've got a bunch of young, friendly people who work here who enjoy the golf and who enjoy the banter. As the trip builds, my colleagues are literally becoming part of the experience and that's what we want, that's what we offer. Certainly, that's evolved over many years. People who work here aren't merely administrators. They're people who love golf, enjoy meeting people, and it shows. I really believe we're at the top of our game, and long may it last."
One of the natural questions you must get is whether a first-timer should do an Ireland golf trip or a Scotland golf trip?
MC: "It depends on what your criteria for comparison is. But certainly golf course-wise I would say there's not much in it. You could for instance pitch Muirfield against Portmarnock and you could pitch County Down against Troon, Portrush against the Old Course—notwithstanding that the Old Course is what it is, Waterville would probably rival Dornoch. I suppose you could come up with an argument either way.
"But I think the difference for me lies once you get to the 19th hole off the golf course, I think the Irish people we're probably closer to America than we are to Europe. Ireland and America, well, we're like the 51st or 52nd state, you know what I mean? There's a very good understanding between us. So I think the people would be a big, big advantage. Killarney, for example, I can't think of a town like it where you walk down the streets and there's music coming out, night clubs open and people singing. That kind of vibrancy. Golf-wise it's a toss-up, but in terms of the overall experience I think Ireland wins hands down. That being said 50 percent of our business is in Scotland. The trophy hunter, as we call them, is just going to alternate from one trip to the next."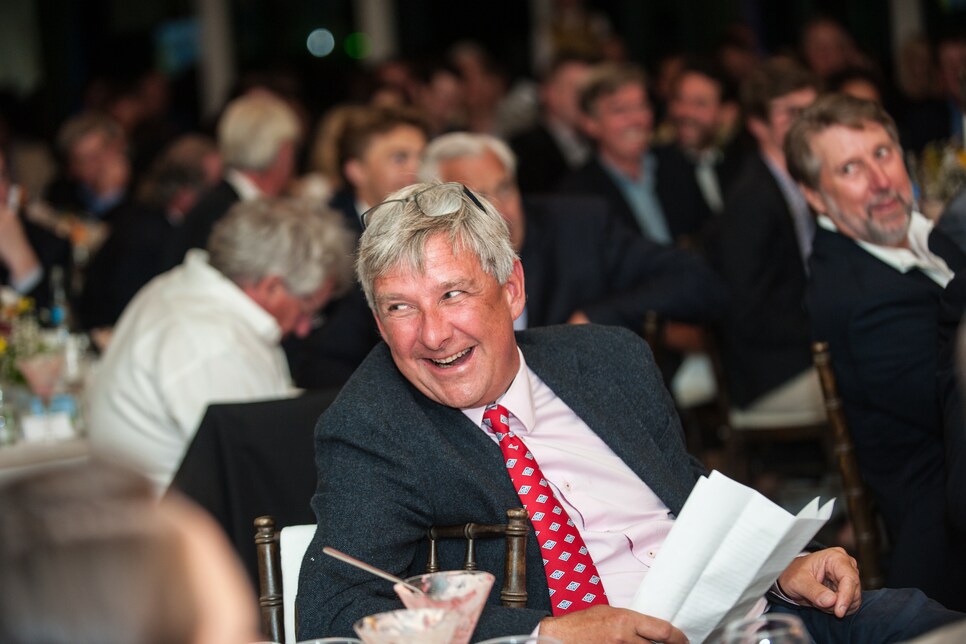 Of course, Ireland has had to come out of some tough financial times a decade ago. Where is it now?
MC: "I think it was pretty brutal, to be honest with you. The government decided to take heavy duty medicine. I don't think any other country took the medicine we took. We nationalized the debt, we didn't burn the bondholders even though a lot of people thought we should, particularly the unsecured bondholders. It was carnage. A lot of foreign investment came in and bought up the assets at knocked down prices. But what happened there was massive investment on the back end of that because of the prices. It literally created a boom on the back of that. So what's happened on the back of that is the product has gotten much better. The product has never been stronger. Adare, Hogshead, Ashford, all down the line. A perfect example is Portmarnock Hotel & Golf Links. That place went into bankruptcy and Kennedy Wilson came in and bought them for 30 million euro and invested 25 million euro on top of that. Now you've got a fabulous hotel at a great location that keeps getting better. The only unfortunate thing now is we might have demand exceeding supply."
And now you've got the Open set to come to Northern Ireland next year at Royal Portrush for the first time since 1951.
MC: "Portrush without a doubt is one of the great golf courses. My dad used to say that if he had one course to play for the rest of his life it would be St. Andrews, but if he had one course in Ireland to play for the rest of his life it would be Portrush. I think the changes are very strong, I think the club were very brave, very hard for a membership to get behind the kind of significant changes they made. I think Ireland will represent the golfing world very well, really shine a light on what we have to offer to the wider world, to India, Japan, China.
"The Open is the greatest showcase of golf. The Open Championship is great for Ireland, it's great for Northern Ireland in terms of the peace dividend for all of Ireland. Great payback for Darren Clarke and Rory and Graeme and what they've given back to golf. Of course, since it's already plenty tough to get an open tee time on Portrush or Royal County Down anymore anyway, I don't know if they really needs the stimulus, but we'll take it. There are plenty of other courses waiting to be discovered, like Ardglass, Dook's, and then over in the west you've got Ballyliffin, which just hosted the Dubai Duty Free Irish Open and Narin & Port Noo. I think the menu's expanding as more and more people travel here and they're returning, they're willing to experiment a bit more."